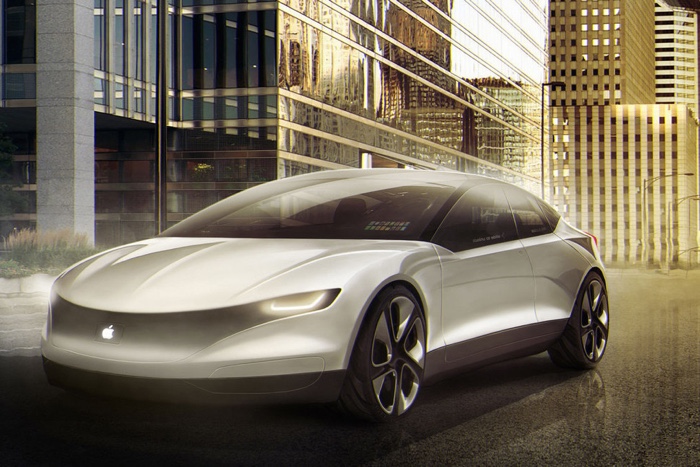 If you thought Apple had dropped its plans to release an 'Apple Car' and will only reduce itself to making software for the car infotainment systems, then think again. A new report from Reuters claims that the tech giant is still working on an electric car and production of this product could start in 2024.
Apple's Car project is internally known as Project Titan and has been around for many years. Apple's focus in the production of its electric powered vehicle is to make a car with longer range. It plans on achieving this by using a new monocell battery design that will allow the company to bulk up individual battery cells and as a result free up space inside the battery pack. This approach frees up space by getting rid of pouches and modules that hold battery materials.
According to the report, Apple is also working on lithium iron phosphate (LFP) battery chemistry for its electric car. The LFP batteries offer lower-energy density than other types of batteries and are less prone to overheating. They also don't use cobalt.
Established electric car manufacturers and potential Apple rivals in the car manufacturing space such as Tesla have also indicated plans for using LFP battery tech in their cars.
Previously Apple had reportedly changed its plans of releasing a complete Apple branded vehicle and decided to work on self-driving system, while letting other car manufacturers build cars and implement the system on their cars. However now it looks like Apple is ready to build its own Apple Car and make it available for purchase in not so distant future.
The report says Apple might rely on partners to assemble the cars like it does with the iPhone and other products.
An Apple made electric vehicle will feature multiple LiDAR sensors for scanning objects and environments around it. The sensors would also allow the vehicle to scan different distances. This year Apple has started introducing the LiDAR technology on its iOS devices as the iPad Pros and iPhone 12 Pro models all have built-in LiDAR sensors.
It would be interesting to see what becomes of Apple's Car project and whether we are able to ever see an Apple branded consumer electric vehicle.