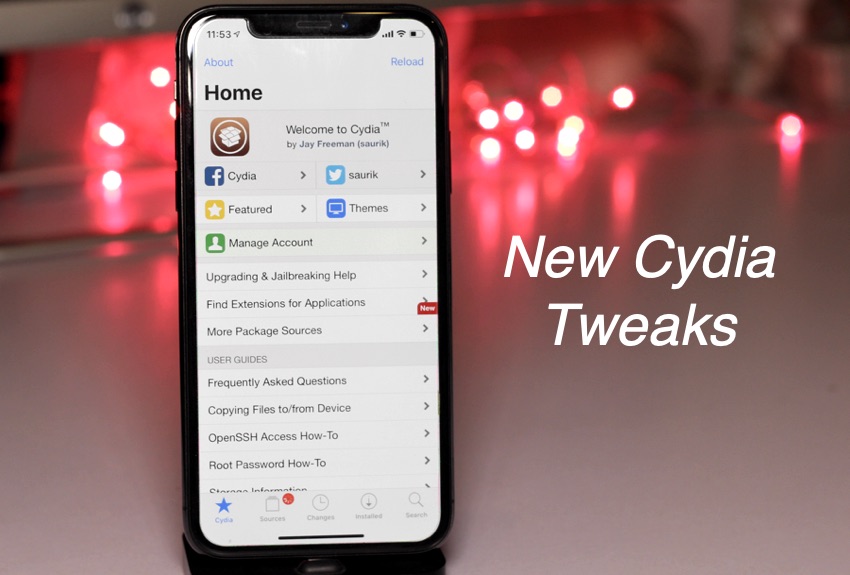 It has been about 2 weeks since our last New Cydia tweaks roundup and since then a bunch of new hacks have been released in the store ready for iOS 12 jailbreak users to download. If you have tried out all the tweaks from our list of 25 must have Cydia tweaks for iOS 12 and are ready to try out something new, then you have come to the right place.
In this roundup we have listed 10 of the newly released and fresh Cydia tweaks that are available for download in Cydia. Good news is all of these hacks fully support iOS 12 and allow users to add crazy new features to their devices. So without any further ago, lets take a look at the 10 new Cydia tweaks everyone should download.
The list 
Annotate
BaseBadges
GesturesXS
Instasearch
Lafon
NoBurst
NumberPad for iPhone
NoLSScreenshot
PlayMusicOnRecord
Textyle
Annotate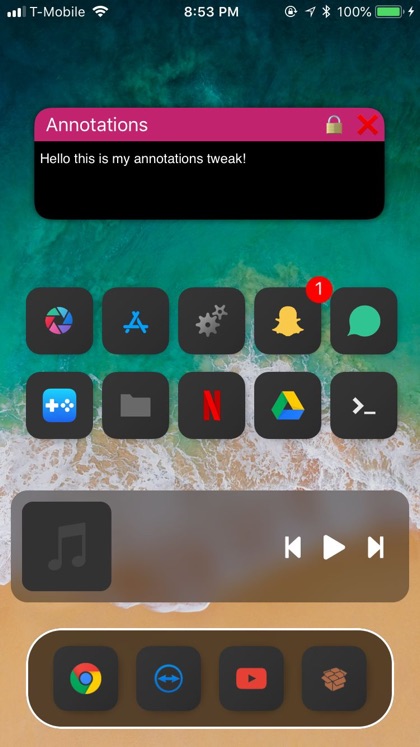 Annotate tweak for jailbroken devices puts super handy Notepad widget on the home screen, that makes it possible for users to quickly create a note without opening the Notes app. The Annotate notepad widget offers a bunch of customization options including the ability to move it around the screen, a colorful and dark theme and ability to change its size. The notepad stays on the screen until it is dismissed with the 'x' button. To bring it back you can respring the device. It will keep the text even after respring or reboot. Annotate is available for $1.99.
BaseBadges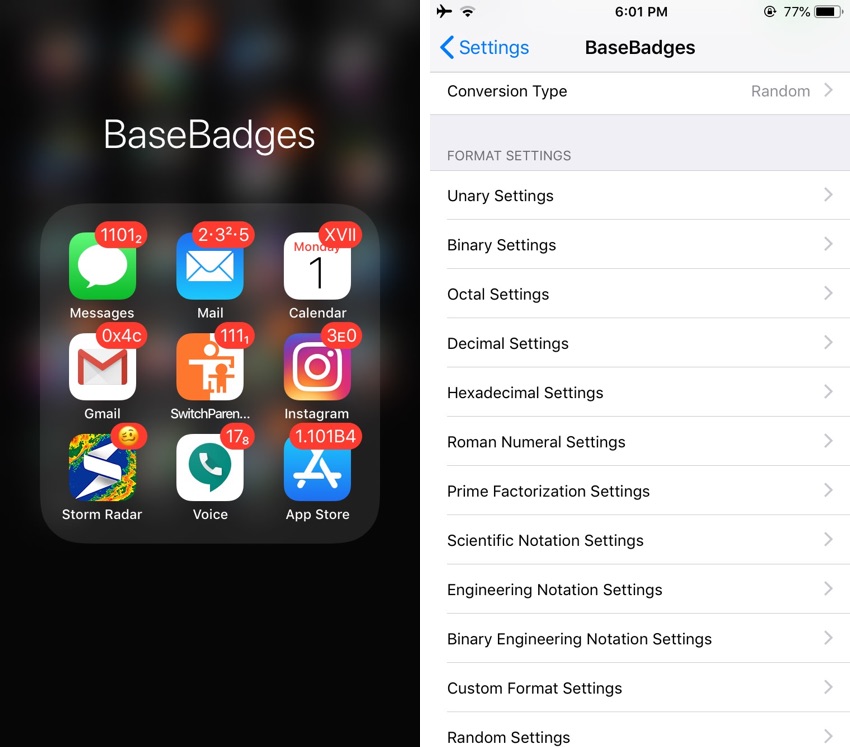 This Cydia tweak is for the math nerds. It allows users to replace the normal badge could with a variety of bases, notations and numeral systems. You can choose between Binary, Binary Engineering Notation, Decimal, Engineering Notation, Hexadecimal, Octal, Prime Factorization, Roman Numerals, Scientific Notation and Unary. You can also choose between different display formats. The tweak can be configured from settings and is available for free.
GesturesXS
GesturesXS tweak for iOS 12 brings the iPhone X/XS gestures to older iOS 12 devices. This means with this tweak you can add the swipe up for home and multitasking gestures of newer home button-less iPhones to older models. GesturesXS is available in Cydia for free.
Instasearch
Next up on our list of 10 Cydia tweaks for iOS 12 that everyone should download is Instasearch. With this hack you can hide the 'Explore' feature of the Instagram app that appears when you tap on the search button. Instead the tweak will take you straight to the search screen, allowing you to search for users and other items more quickly. Instasearch is available for free.
Lafon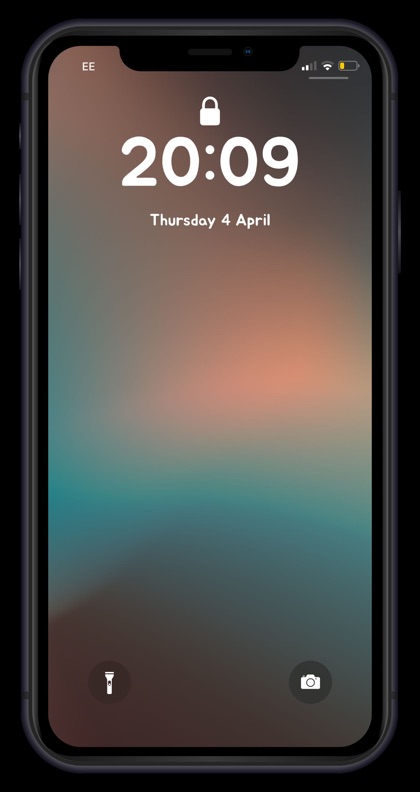 With the Lafon tweak you can change the font of your iPhone's lockscreen and give it a look that suits your taste. From tweak's settings page you can choose a separate font for the time, date, battery charging status and notification font. To apply any changes you simply have to tap on the Respring option. Lafon is available in Cydia for free.
NoBurst
As its name suggests, with NoBurst tweak you can simply disable the burst feature of the Camera app. This tweak is great for those who don't use the Burst feature and often end up accidentally taking burst shots on their iOS device. You can download NoBurst from Cydia where it is available for free under the BigBoss repo.
NumberPad for iPhone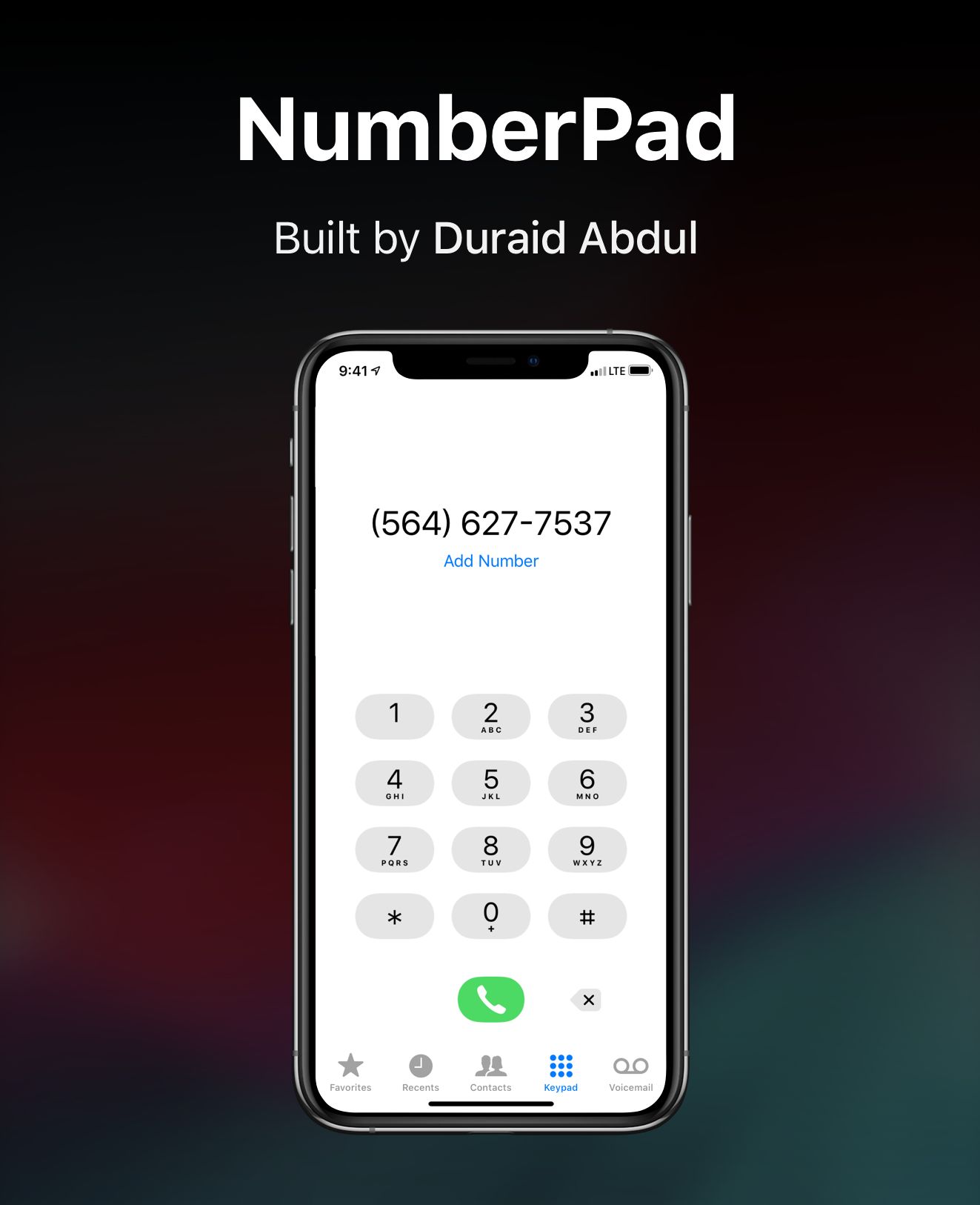 Think the Keypad screen of the Phone app needs a redesign? Then NumberPad for iPhone is for you. It redesigns the iPhone dial pad by reducing the size of the buttons and bringing the number towards the bottom, making it more easily accessible on larger devices. NumberPad for iPhone is available under Packix repo for free.
NoLSScreenshot
On iPhone X or later you can take a screenshot by pressing the volume up and power buttons at the same time. The placement of these two buttons causes a lot of accidental screenshots for users when they are trying to grab their iPhone from the table or taking it out of their pocket, which can be very annoying. NoLSScreen tweak solves this problem by simply disabling the screenshot feature from the lockscreen. This free tweak is available under BigBoss repository.
PlayMusicOnRecord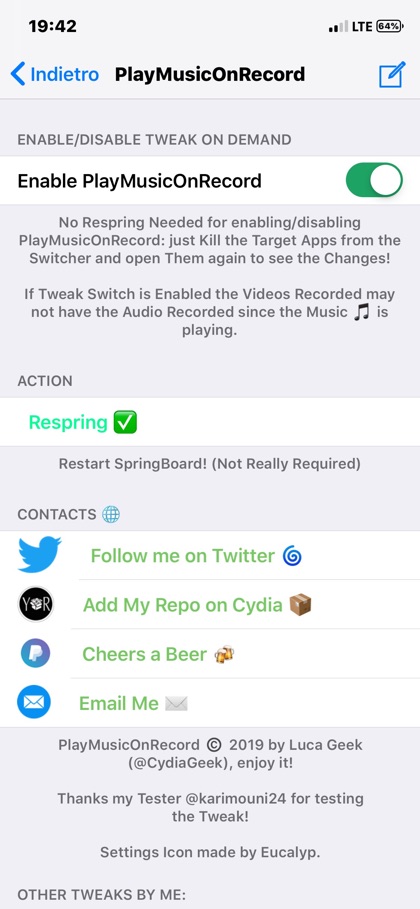 If you have ever tried recording a video on your iPhone, you would have noticed that the Music or any other kind of audio gets paused automatically. With PlayMusicOnRecord tweak you can change that, allowing you to record videos through the Camera app along with Music or other audio playing through your iPhone. The audio is played system-wide and is not paused before or while recording. PlayMusicOnRecord tweak is available in Cydia for free.
Textyle
Textyle app allows users to add styling to text in any app. After typing the text you can select it and from the popup menu choose any font of your choice. The best thing about Textyle tweak is that text edited with this tweak will appear in the same styling on other devices, so if you send edited text to a friend using iMessage, they will receive the text in same styling. From tweak's settings, you can enable or disable styles and add them to the popup menu. There are 33 styles already included with the tweak and developer has promised to add more in the future. You can download Textyle tweak from Cydia for $0.99.
These are 10 New Cydia tweaks that every iOS 12 user should download. If you have any other suggestions, feel free to use the comments section below.