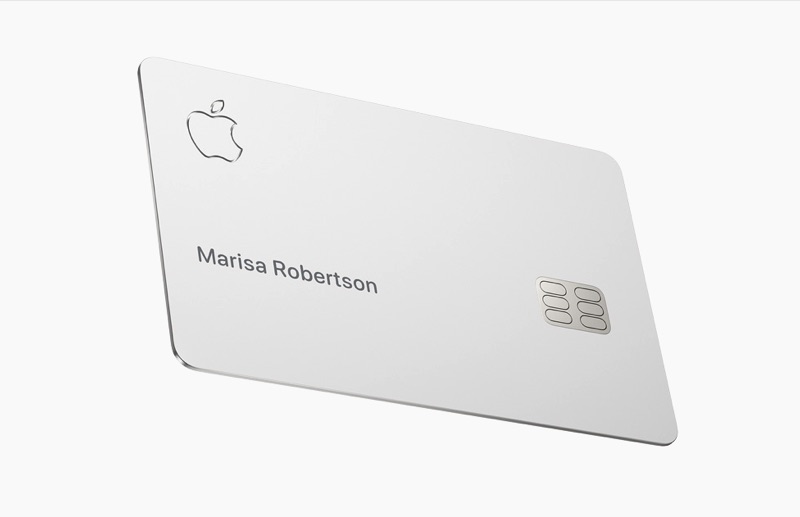 If 5 years ago you had asked us what products Apple will release in the future, a credit card would certainly not have been on our list. However that's the kind of world we live in today as Apple announced the Apple Card, a digital and physical credit card that will allow users to make both online and in-store purchases. To its credit (no pun intended), Apple has introduced many features that make Apple Card better than traditional credit cards.
While Apple has not launched the Apple Card yet and it is expected to become available in Summer of this year, there's plenty that we already know about it. In this article we will talk about everything we know about Apple Card so far.
The basics done right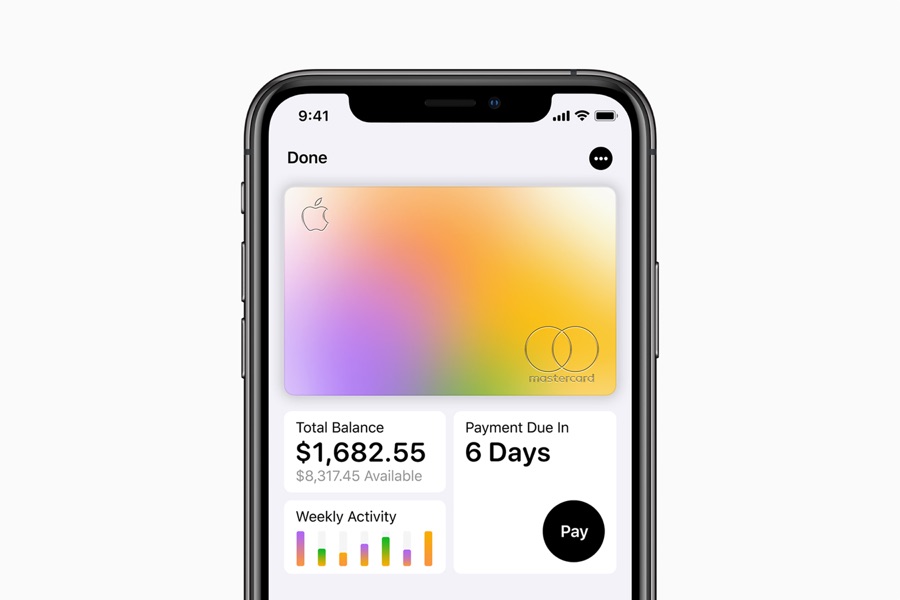 As we mentioned in our article posted after the event, Apple Card focuses on simplicity, transparency and privacy. It encourages users to pay less interest and manage their finances by displaying their spending habits in the Wallet app. It also offers features that are not available in traditional credit cards such as daily cash that is added to user's account in the form of usable cash on daily basis. Apple pays 3% back for items purchased through Apple Stores and online stores. It pays 2% without any limits for transactions made in stores that accept Apple Pay and 1% for all other transactions.
The Apple Card also does not have any annual fees, cash-advance, over-the-limit fees or late fees. This means you will also not be charged penalty if you miss a payment.
Apple Card has a great feature that tells the user how much interest they will have to pay at the end of the month if they opt to pay the minimum payment. With its handy tool it also shows the user how much the interest will decrease if they pay more. This is different than other credit card companies that divert user's focus on just paying the minimum amount due that month, without necessarily letting them know what interest they will have to pay after that minimum payment.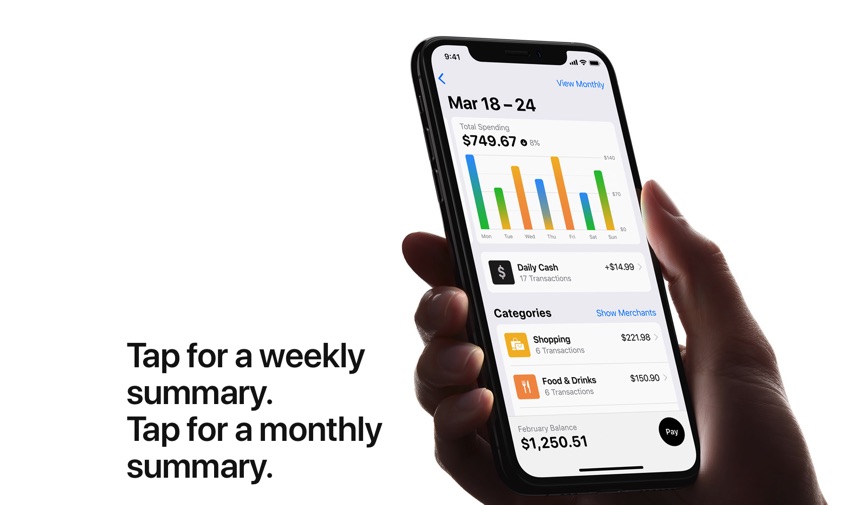 Another thing that sets Apple Card apart from traditional credit cards are the bank statements. While on traditional credit card statements you don't get the name or location of the business you spent your money on, Apple Pay uses Maps to give you a pinpoint location of where you bought something, making it easier to identify spending habits as well as recognize payments that you didn't make.
You can compare and choose the best secured credit cards for Apple Pay.
The simple physical credit card
Apple is also offering a physical credit card made up of titanium. This simple looking credit card is unique because it does not have a credit card number. It only displays your name, Apple logo and a chip. There's also no signature, security code, expiration date and other stuff usually on traditional credit cards.
Apple Card Setup like AirPods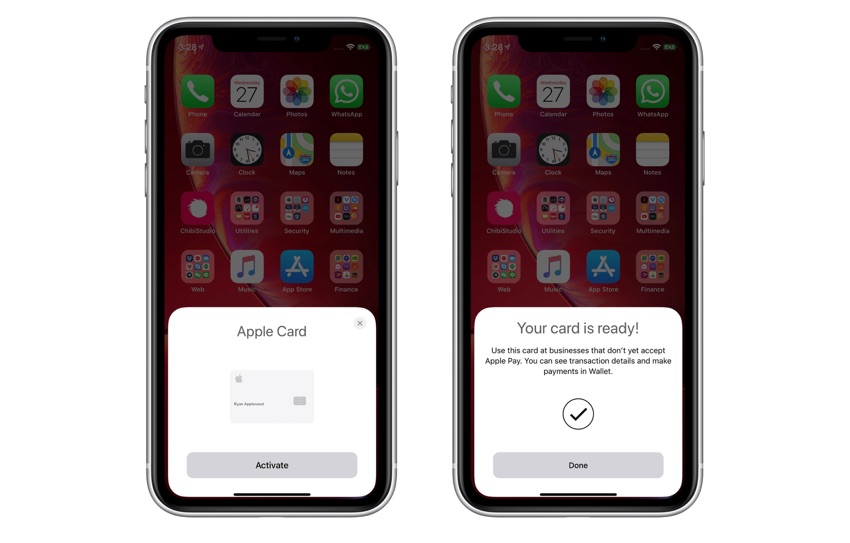 Perhaps the most fascinating feature of the Apple Card is how it is set up. As found in iOS 12 code, users will be able to activate and add their physical Apple Card by bringing it close to their iPhone. Once the iPhone detects the Card it will display a sleek animation and then display the 'Activate' button, which will allows users to add the credit card to their device. This process is very similar to how users can add AirPods and HomePod to their iPhone.
Apple Card Will Only Have Virtual Credit Card Number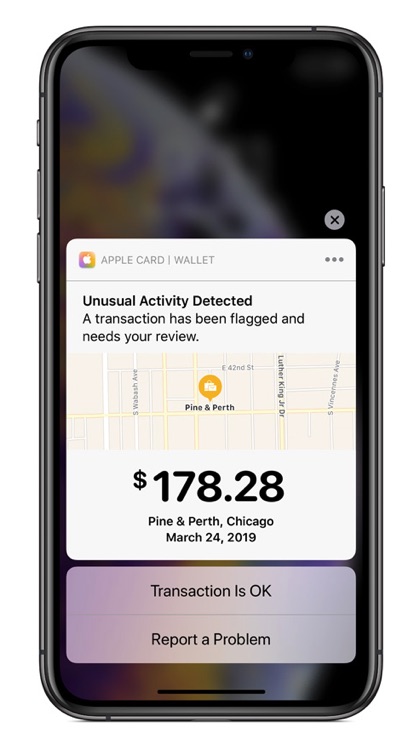 What makes traditional credit cards insecure is the credit card number that is written right on the front along with user's name, card's issue and expiry dates. Even the security code that is required for most online transactions is shown on the back. This makes it very easy for a thief to use a lost credit card to shop online. Apple has solved this by not mentioning the credit card numbers on the physical card. In fact when you are paying on websites and apps you can generate a virtual card number and use it to pay for online goods. To make online shopping more convenient Apple has also added Safari integration, so if you are using Safari to pay with Apple Card your virtual card number will be autofilled for you.
Apple Card will notify you of unusual transactions made through your card. When a payment is made you will get instant notification on your iPhone telling you that an unusual activity has been detected. You can then authorize the transaction by tapping on 'Transaction is OK' button or report the problem. If you report the transaction Apple will take care of it and you will not be liable for any fraudulent charges. Users will also have 24/7 access to customer service via texting through iMessage.
Apple Card availability
Initially Apple Card will only be launching in the US and will be available in Summer 2019. The company has not announced any plans of bringing Apple Card to other countries yet. Although Goldman Sachs, which is the issuing bank for the Apple Card says it is exploring international opportunities to launch Apple Card outside US.
Disclosure: iOSHacker may receive a commission if you purchase products through our affiliate links. For more visit our privacy policy page.