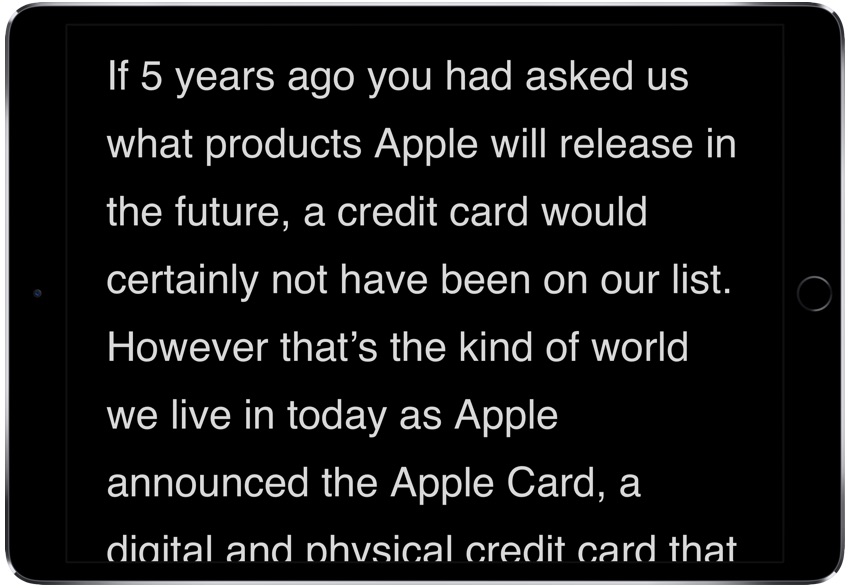 Have you ever wanted to use your iPad as a teleprompter? There are plenty of apps found in the App Store that allow you to do so. However using them isn't always convenient since you have to first copy and paste the text for the teleprompter from one app to another and then run it. Having to download an extra app, paid in some instances isn't convenient either.
What if we told you that the free Pages app for iPad has a built-in Teleprompter that allows users to take any text and run into the teleprompter in just a few taps. The best thing about the built-in teleprompter feature of Pages app is that it does not require you to download an extra app or move your text from one app to another. You can just type the text in the Pages and use the same app for your teleprompter needs. This feature is great for students giving presentations and YouTubers who need teleprompter to record voiceovers.
You can take advantage of the iPad as a teleprompter using Pages app's Presenter mode by following the simple steps below.
On your iPad launch the Pages app and open the document you want to run in telepromoter mode.
Now tap on the '…'  menu button from top right side of the screen.
Next tap on 'Presenter Mode' option.
To make the text scroll automatically tap on 'Aa' button from top right corner and  turn on the toggle for Auto Scroll.
That's it! From the Aa menu you can also increase or decrease the size of the font, change font type, edit spacing and margins as well as change the auto scroll speed.