Cydia is a place that offers new stuff every time you refresh it. Sometimes there are so many tweaks that it becomes hard to keep up, which results in you missing out on some of the good tweaks out there. To help you in this regard we have gathered a list of some really nice tweaks that have been released over the past few days. Read on to know what these tweaks do and how you can get them from Cydia.
AlarmNotifier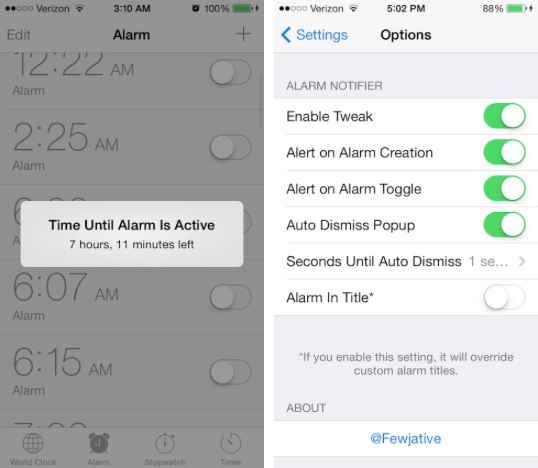 AlarmNotifier is a great tweak for those who use their iPhone's stock alarm app. It adds a nice pop up to the application that tells the user how much time is left before the alarm's ringing time whenever a he or she creates an alarm or turn it on. The tweak is also capable of putting this information on the title of the alarm so it can be viewed whenever user accesses the app. It is a good addition to iOS's stock application and makes it more user friendly. AlarmNotifier tweak is available in Cydia for free under the BigBoss repo.
BetterVolume
The BetterVolume tweak tries to make the experience of increasing or decreasing volume on an iOS device better. It allows users to change the volume by simply swiping on the volume HUD. It also enables them to get rid of the HUD by tapping on it instead of waiting for it to disappear itself.
A very nice feature of this tweak is it pauses the background music whenever you reach the zero volume. It turns the music back on when you increase the volume back from zero. It is a nice and handy feature that we are sure music listeners will appreciate. The tweak is not only about the volume control though as it also makes iOS device capable of remembering the exact position of the song that was playing before respring.
You can download BetterVolume for free from Cydia. It is available under the BigBoss repo.
BatteryStatusBar

The BatteryStatusBar tweak allows users to view how much their battery has been recharged through an indicator on the status bar. The indicator that is basically a line also changes color based on the current state of the battery. For example it will appear in green when the battery has charged 65 percent or more whereas it will feature an orange color if its less than that. When the charge is less than 30 percent the indicator will turn red.
You can download the the BatteryStatusBar for $0.99 from Cydia.
CustomSpotlightText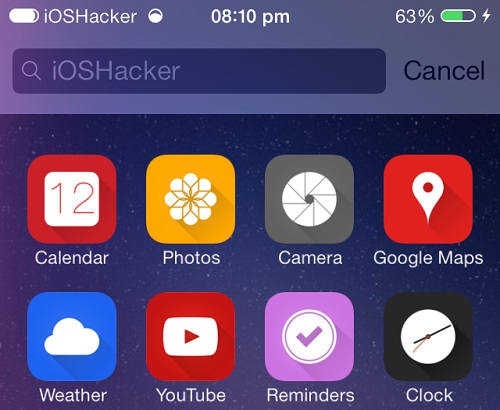 This hack makes it possible for users to change the placeholder text for spotlight. It may not be a useful thing to do however it is good for people who like to customize their iOS device to the last bit. You can grab CustomSpotlightText tweak from Cydia for free.
Polus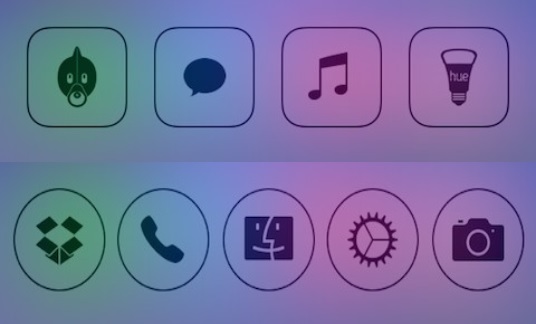 One of my personal favorites on this list is the Polus tweak. It is a Control Center hack that allows users to have quick launchers for different apps and actions of their choice. With Polus you can put any app's shortcut in the quick launcher section of Control Center replacing the default ones.
In addition to that you can also use this tweak to change the layout, size and shape of the Control Center icons according to your choice.
Polus is a useful tweak that helps in making Control Center even better. You can get it for $0.99 from Cydia through the BigBoss repo.
PhoneProtect (SMS Protect)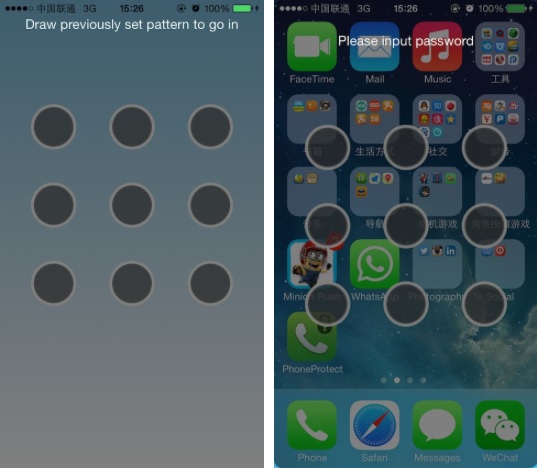 Do you hate it when you give your iPhone to someone and they start checking out your texts or recent calls? Of course you do. To save you from this breach of privacy the PhoneProtect tweak password protects your Phone and Messages app, preventing anyone who does not know the password from accessing them. Instead of traditional passwords PhoneProtect features Android-like combination locks that are more convenient to enter.
You can download PhoneProtect (SMS Protect) for free from BigBoss repo.
TwitkaFly (iOS 7)
TwitkaFly (iOS 7) tweak brings quick compose pop up for Twitter to iPhone and iPod touch. It allows users to compose tweet and send it from wherever they want. Users can also send quick replies to mentions by tapping on the notifications coming from Tweetbot and official Twitter app. TwitkaFly (iOS 7) features 5 themes and brings support for activator and flipswitch tweaks.
You can get it from Cydia's BigBoss repo for $3.99.
VerticalVideoSyndrome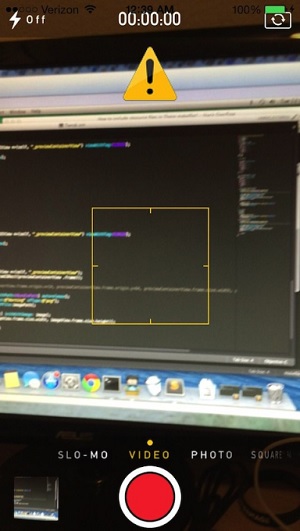 Do you mistakenly record videos in vertical mode and regret afterwards? If that's you then VerticalVideoSyndrome tweak is a must have for you. It displays a yellow warning sign whenever you start recording a video and you are holding your device vertically. Of course you can still record video if you want in portrait mode despite the warning. You can get this tweak for free from Cydia.
VideoGestures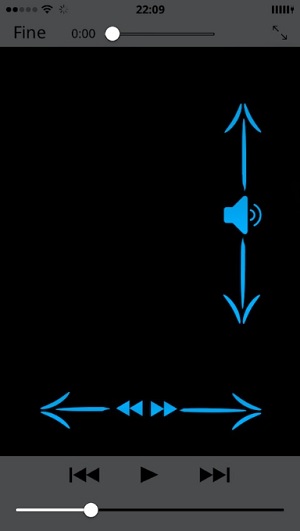 VideoGestures tweak as its name suggests adds swipe gesture controls to iOS 7's stock video player, enabling users to forward/rewind and increase or decrease volume simply by swiping up or down. You can download VideoGestures tweak from Cydia. It is available for free as well.
WhatsAppProtect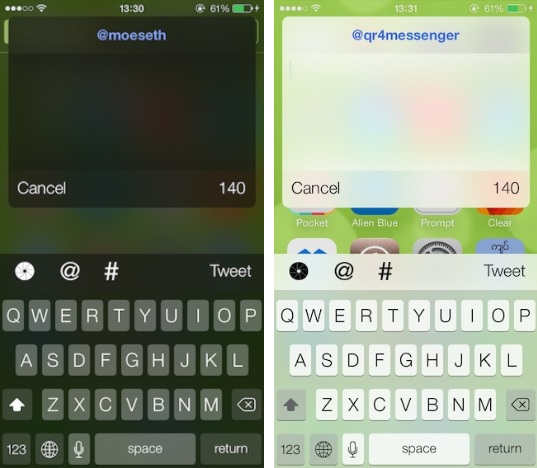 Just like PhoneProtect (SMS Protect) tweak the WhatsAppProtect tweak also allows users to protect their privacy by setting combination locks for social applications. This hack supports WhatsApp and Instagram, which means whenever someone tries to open these applications they will have to enter the password to access them. WhatsAppProtect is also available for free.
Disclosure: iOSHacker may receive a commission if you purchase products through our affiliate links. For more visit our privacy policy page.