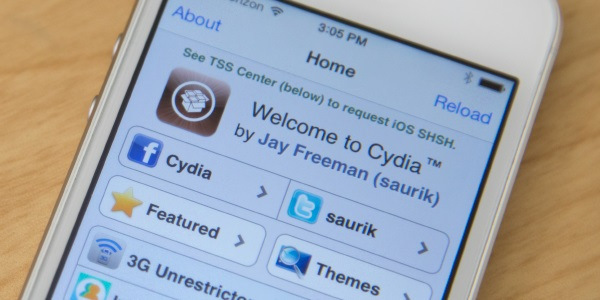 Over the past few days jailbreak developers have evidently been pretty busy as tens of new iOS 7 compatible tweaks have been released in the jailbreak store. In this roundup post we have featured some of the most coolest and notable tweaks that were are now available for download. Have a look.
Animer7
Animer7 is a tweak that enables iOS 7 users to change the animations and display of different parts of iOS including notification banners, multitasking screen and more. It also allows users to hide the separator lines found in the Control Center as well as get rid of the Newsstand icon. Animer7 is available in BigBoss for $1.99.
ASUpdateHider
If you want to get rid of notifications for available updates for specific apps then install ASUpdateHider tweak. With this tweak you can hide or ignore update notification for apps of your choice simply by swiping on them. The tweak not only allows users to ignore currently available updates but it also has the ability to hide notification alerts of apps for future updates as well. Users can re-activate the update notification for any app simply by going to tweak's settings menu. ASUpdate is available for $0.99 in BigBoss repo.
Animated Weather Enabler
This tweak enables the weather animations of iOS 7′s weather app on iPhone 4. By default these animations are disabled on this older model of iPhone but the tweak unlocks the functionality for it. It is available for free.
BluePicker
BluePicker tweak for iOS 7 is for device's Bluetooth feature. It enables users to connect or disconnect from paired devices conveniently using a simple Activator action. It adds a handy selection sheet that lets users choose from which device they want to disconnect or connect to. It is available in Cydia for free.
Controllers for All
Who wants those expensive MFi controllers when you can connect your existing PS3 controller with your iOS 7 powered device! Controllers for All tweak allows users to simply connect their Playstation 3 controller with iPhone, iPad or iPod touch. There are no configurations needed as users can just download this tweak and connect the controller with their Apple device. The tweak only supports PS3 controller yet however the developer has promised to brings support for more controllers soon. This tweak makes PS3 controller work on every app that officially supports MFi feature of iOS 7, which includes GTA San Andreas for iOS among others.
ClipShot
ClipShot is a great iOS 7 tweak for those who take screenshots on their iOS devices (and we do that A LOT). It adds a nice selection menu that asks users if they want to add the screenshot to camera roll or to the clipboard. Its a simple and handy tweak that makes life of an iOS user easier. You can grab it for free from Cydia under BigBoss repo.
Disablemute
If you are someone who is constantly annoyed by the mute button of the phone app when talking to someone on the phone then you will appreciate the Disablemute tweak. It simple disables the mute button. You can get it for free in Cydia.
exKey
The exKey tweak for the keyboard adds an additional key row on the keyboard. The extra row brings the numeric key to the main keyboard making it convenient for users to enter numbers. There are no settings to configure for exKey and it supports iOS 7, iOS 6 as well as iOS 5. It costs $0.99.
Fancy
Fancy tweak for iOS 7 allows users to colorize different parts of the operating system according to their liking. Users can change colors of Control Center, keyboard, spotlight search, Notification Center and other sections of the operating system adding a personalized touch to them. Fancy is a great tweak capable of making very noticeable changes to iOS's looks. You can get it from Cydia for $0.99.
Full Name for Messages
This tweak as its name clearly suggests makes the stock Messages app to show full names for the user on the other end in the conversations screen. There are no settings to configure and it is available for free in BigBoss.
GroovyLock
GroovyLock is not just another tweak. It is essentially a HTML based MobileSubstrate themeing platform for iOS 7′s lockscreen. Users can download themes for GroovyLock from Cydia or upload them on /User/Library/GroovyLock/. It is a free download from Cydia.
HideMe7
Don't like some UI elements of iOS 7? Then HideMe7 is a tweak for you. It enables users to hide certain UI elements, a task that would normally require them to install multiple hacks from Cydia. This includes a long list of things such as camera grabber, icon badges, date, notification center, dock background, page dots, icon labels, different elements from the status bar, sections of Control Center as well as elements found in Messages.app. You can get HideMe7 from Cydia for $0.99.
MusicAppMods
The MusicAppMods unlocks hidden information for songs allowing users to view what they normally cannot. The information it unlocks includes details about when a song was last played, album artist, play count, duration, cloud item, release date of the song as well as skip count. MusicAppMods is a great tweak for music buffs and is available for $0.99 in Cydia.
NCDateCustomizer
With this tweak installed you can customize the date label found in Notification Center. The tweak can be configure from settings. It is a free download.
No Yahoo!
If you hate the Yahoo! branding found in the notification center, Weather app and Stocks app then you are in luck as No Yahoo! tweak simply removes these logos. The tweak also offers alternatives to functions that are performed by tapping on the Yahoo! buttons. Details can be found in package's description. It is also a free tweak.
NoDelay64
NoDelay64 tweak removes the delay on iPhone 5s that occurs before 'Slide to Unlock' text appears on screen. You can grab it for free.
NoStoreButton7
NoStoreButton7 allows users to simply get rid of the store button found in the stock music app. There are no settings to configure for this free tweak.
Notification Privacy
The Notification Privacy tweak for jailbroken iOS devices enables users to set a custom message for individual apps' notifications. This means your custom message will appear whenever a new notification arrives instead of the actual message. This is an ideal tweak for those who don't want others to read their text messages when someone else is using their device. Notification Privacy is available in Cydia for free.
Pebble Profiles
This is an iOS tweak meant for Pebble users. It allows users to stop their iPhone from sending out notifications to Pebble when the iOS device is unlocked. This tweak enables users to get rid of duplicate notifications on both devices. It is available for free, too.
Pluck 2
Pluck 2 for iPhone and iPod touch is a new tweak for iOS 7′s Music app that involves the lock screen and Control Center. With Pluck 2 installed users can pick or queue songs right from the Control Center or Lock screen. It places an icon that provides access to the music picker. You can get it for $0.99 from Cydia.
Pulse
Pulse is a tweak that prevents users from accidentally making changes to iOS 7′s sliders. With Pulse installed users have to tap and hold on sliders before they can move them. There are no settings to configure and it is available for free.
Sesame
Sesame is another tweak for those who also own a Pebble smartwatch. With Sesame installed iOS users can unlock their passcode protected device without entering the passcode. When a Pebble is connected to your iOS device Sesame will bypass the passcode screen giving instant access to the homescreen. Sesame is available for $0.99.
SimplePasscodeButtons
For the lovers of minimalistic interfaces SimplePasscodeButtons removes the labels of the number keys found on the 'Enter Passcode' screen. This gives the passcode lock seem like a pattern lock instead of a passcode based lock. You can download SimplePasscodeButtons from Cydia for free.
SpotDefine
SpotDefine turns iOS 7′s spotlight search into a dictionary allowing users to check meanings of words instantly using iOS's built-in dictionary. The tweak adds an extra row for 'search for definition'. SpotDefine is a free tweak that supports all iOS 7 powered devices.
WhatsApp Unlimited Media
WhatsApp is one of the most popular messaging app for iOS. It allows users to connect with their friends no matter which mobile platform they are using. One of the few problems this app has is that it does not allow users to send multiple photos at once. With WhatsApp Unlimited Media tweak users can send multiple photos and videos at once without the limitation of transferring one media file at once. This makes the process quicker and more convenient. It is available for free.
Disclosure: iOSHacker may receive a commission if you purchase products through our affiliate links. For more visit our privacy policy page.