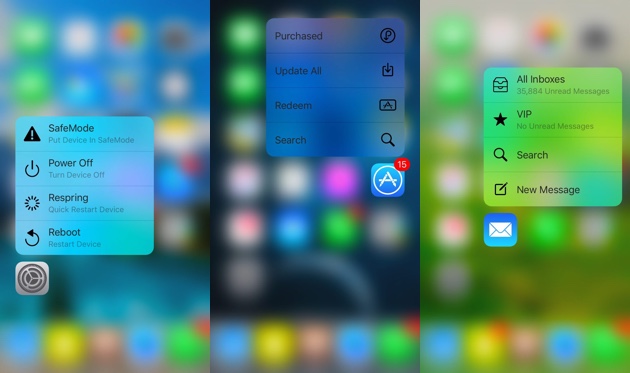 Once you get used to them the 3D Touch homescreen icon menus are pretty useful. I use them all the time on my iPhone and can't imagine not having them on my device. One thing that is missing from this handy iPhone feature is lack of customizability, which is sadly true for most of stock iOS. While we can't make visual customizations on iOS's 3D Touch menus, Apple hasn't even allowed users to choose which items they want to see in the 3D Touch menus of their favorite apps or rearrange them.
The new 3DColorChanger tweak adds some level of customization options to the 3D Touch menus by allowing users to change their tint color. Using the tweak's preference menu you can pick a color and alpha to style the look of the menus. This makes it possible for users to choose any color of their choice and gives them ability to match it with their theme or wallpaper.
3DColorChanger tweak is available in Cydia for free. It works with jailbroken iOS 9 or above.