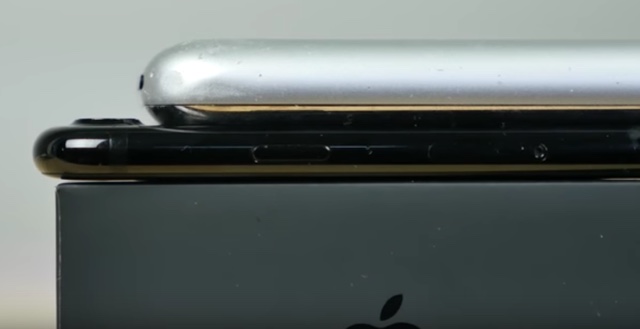 Its been nearly a decade since the original iPhone was introduced back in 2007. Since then we have seen the release of 10 generations of iPhone. With every iteration came massive improvements for processors, design, camera, durability and every other possible aspect of the device. We have come so far that sometimes it seems hard to imagine how the original iPhone compares to the current generation. To make things easier for us a Youtube user has made a video, which compares the first ever iPhone running software version iOS 1.0 with iOS 10. Notice the difference of a dot between the two version numbers.
The video compares hardware as well as software of the device. The camera result, App Store loading times and general usability of the two device have been compared and results are pretty interesting. Sure iPhone was a revolutionary device when it first launched and singlehandedly changed the direction for the whole industry. However when we compare the first and current generations we also see that iPhone's journey has also been an evolutionary one, with the device getting better with each release.
Some of the features that were not present in the original iPhone and we are used to of now include 3g/4g connectivity, front camera, Siri, iMessage, Apple Maps, Facetime, flat UI design and more. Even there were some features in the original device that are missing from iPhone 7 and users would want to have today including the 3.5mm headphone jack and built-in apps for Youtube and Google Maps.