Every once in a while here on iOSHacker, we look at some themes available on Cydia. It's that time again, and we have carefully picked out five themes that we think you will enjoy. If you have a jailbroken iOS 9 device and want to personalize it with your favorite theme, then have a look at the awesome theme collection below. The themes featured in the list include Aveya, Frisk, Effeto, Soft and Obscure Limited.
1. Aveya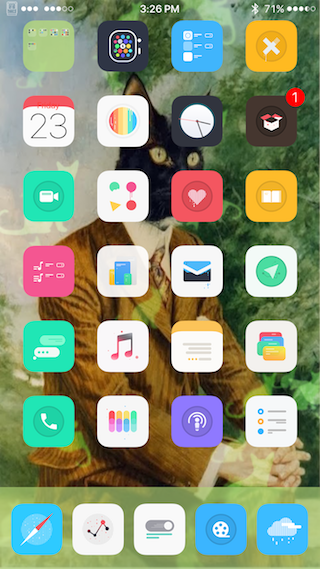 Aveya is a theme for iOS that is very bright and vibrant. The designer compares the theme to candy by being "sweet", and I must admit, I really like it. It has over 130 icons and if you want, you can get it on the MacCiti repo.
2. Frisk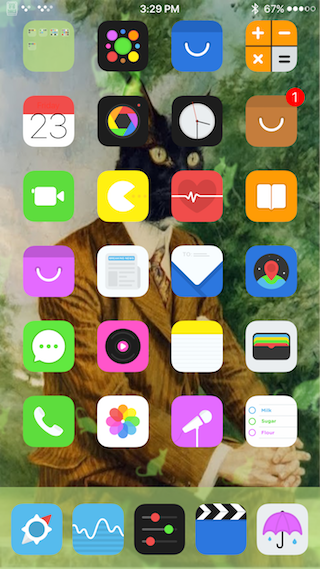 Frisk, which is translated to "fresh" in Swedish, is a theme with over 140 icons with fun shapes and palettes . Not only that, but it also has wallpapers, a boot logo, setting preference icons, and more. You can get it on the Modmyi repo.
3. Effetto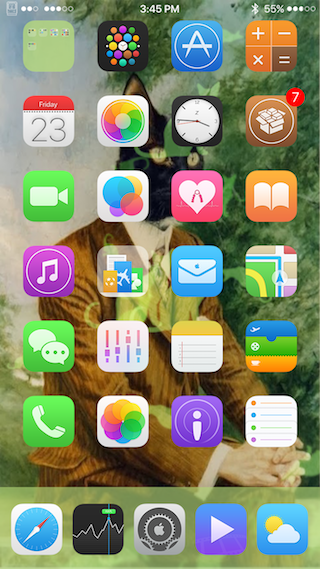 Effetto, made by designer FlareZephyr, is one of my personal favourites. The icons are made on the grid introduced in iOS 7, and the icons have a nice feel overall. I personally like it with the alternative Music icon. It also comes with some wallpapers. You can get Effetto for on the MacCiti repo.
4. Soft
Soft is a very impressive theme featuring over 250 icons, along with changes to the UI, and even sounds. The icon pack also uses the iOS icon grid, and uses lots of blurs. My favourite icon is Game Center. You can find it on the MacCiti repo.
5. Obscure Limited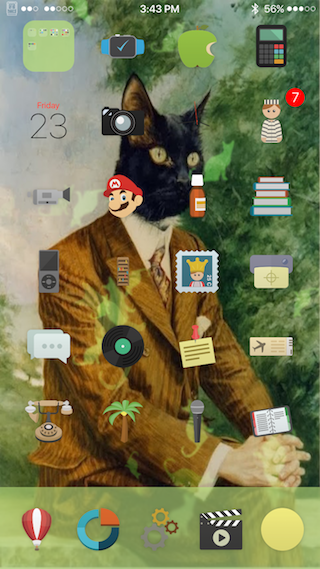 The last theme on our list is Obscure Limited. The most impressive feature about this theme is that every icon is a different shape, similar to OS X and *cough* Android *cough*… You can find it on the MacCiti repo.
What do you think of these themes? Let us know! And don't forget to show us your iOS setup in the comments!