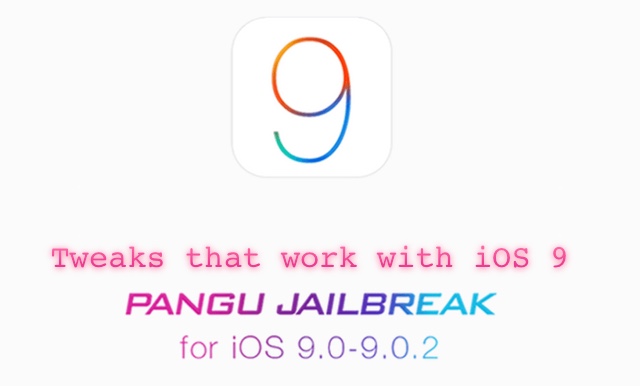 Many mainstream tweaks that users loved to use on iOS 8 have recently gained support for the iOS 9 jailbreak. This is of course in addition to hundreds of hacks that already support the latest jailbreakable version of the operating system. In this post we have listed the tweaks that have recently gained support for iOS 9 and are now available for download, either from developer's private repository or through default Cydia sources. This includes Eclipse 3, Filza File Manager, Nitrous, SwipeForMore, TetherMe for iOS 8+, VirtualHome and Watusi. Read on to learn more about these hacks.
Eclipse 3: Available through developer's private repo 'http://gmoran.me/repo', Eclipse 3 is the latest beta version of the popular tweak, which brings a dark mode to different parts of iOS. In addition to adding dark mode Eclipse also lets users colorize UI of stock and third-party apps. Eclipse 3 beta is available for free.
Filza File Manager: Filza File Manager is a good alternative to iFile application. It allows users to gain access to the root folder and file system of their iOS device, add or remove files and more.
Nitrous: The Nitrous tweak speeds up third-party apps by unlocking Nitro JavaScript JIT compiler used by stock iOS apps for all third-party applications. This improves the performance of Javascript in apps that are heavily based on web such as Twitter, Facebook, Chrome etc.
SwipeForMore: This tweak allows users to quickly access actions about Cydia tweaks by swiping on them, in a similar way users can swipe on emails in Mail app. You get options like install, remove, queue and reinstall.
TetherMe for iOS 8+: TetherMe for iOS 8+, which also includes support for iOS 9 allows users to activate native tethering functionality on their iPhone, share internet connection of their device over USB as well as allows users to share connection running on a VPN and more.
VirtualHome: VirtualHome 8 n 9 allows users to use their Touch ID device as home button, letting them return to the homescreen by simply tapping instead of clicking on it. You can also enable other actions for double tap, short hold etc.
Watusi: Watusi is the ultimate WhatsApp tweak that allows users to freeze last seen details, disable read receipts, disable typing indicator and more.
Disclosure: iOSHacker may receive a commission if you purchase products through our affiliate links. For more visit our privacy policy page.