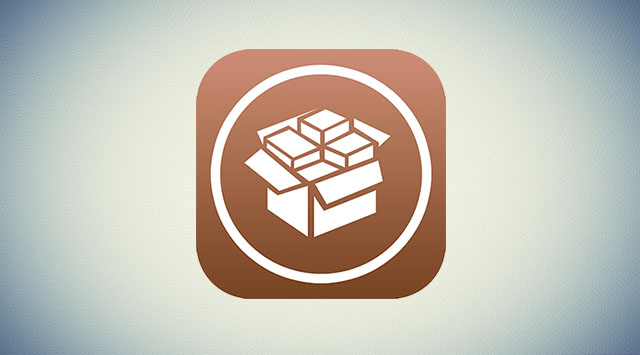 With the release of Pangu jailbreak all versions of iOS can be jailbreaked. This gives a golden opportunity to users who have been stuck on the latest versions of the operating system to install Cydia on their device and take advantage of all the good stuff it has to offer. To help you find the best tweaks we have created another list of must have Cydia tweaks that you should install on your iPhone, iPad or iPod touch.
This list of  top 50 Cydia tweaks is an extension to our previous list that we published earlier this year and features hacks that were either released later or were not mentioned in the previous post, making it the mid-July tweak roundup. All of these tweaks work on iOS 7 however a few of them may not be compatible with iOS 7.1.x yet.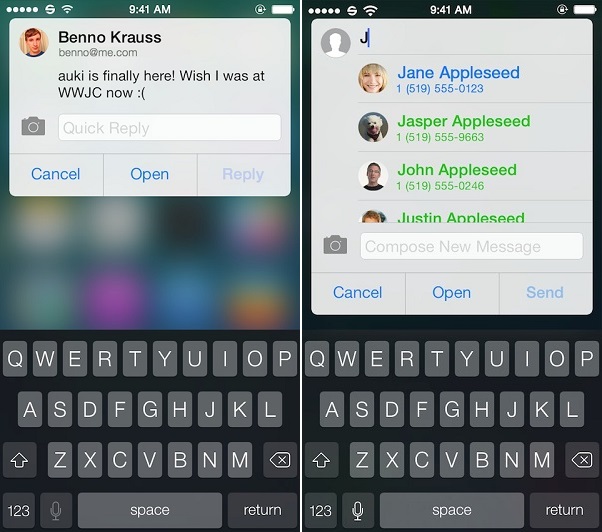 Auki is a simple tweak that brings the quick reply and compose feature to iOS. To reply to any message, all you have to do is tap on the 'Reply' button and start typing your message on the pop up menu. The compose feature of Auki is integrated in the Notification Center and can be accessed by performing a pull down gesture on any page. It packs several notable features such as silent mode, stealth mode, dark mode with scheduling, group message support, contact photos and more. You can get it for $3.99 from Cydia.
AlbumSnapper
The AlbumSnapper tweak allows iOS users to save photos in folder of their choice right from the Camera app. You can also create new folders in your Photos app thanks to this tweak. It places an 'Albums' button in the top bar of the stock camera app, which can be tapped to reveal a menu that lists all the available albums. User can also create a new album from this menu without leaving the camera app. AlbumSnapper really helps in organizing photos and is a must have for iPhonegraphers. It costs $0.99.
Almpoum 
For those of us who take a lot of screentshots on their iOS devices to share with friends or social networking sites it is a pain in the ass to delete them from the photos app. Almpoum tweak solves this problem by displaying a menu right after you take a screenshot. The tweak gives you useful options such as save to photos, copy to clipboard, save in a specific album or upload to photo sharing website imgur. It is a useful tweak that makes the life of an iPhone user easier. It is available for free.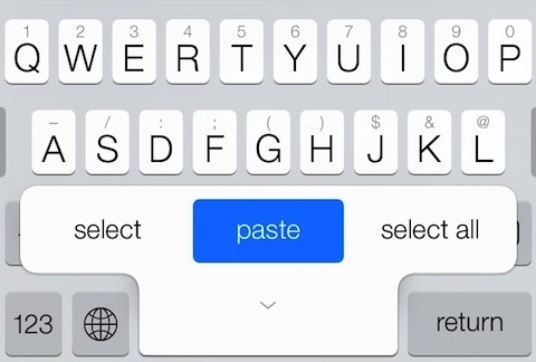 AltKeyboard 2 makes it convenient for users to quickly input non-alphabetic or upper case characters without tapping on the number or caps lock buttons. The tweak adds a feature using which the numeric or special character can be entered by flicking up on the relevant key or the upper case for of the letter can be entered by flicking down. There are additional functions as well such flicking up on keys such as backspace, shift, return etc will do undo, dismiss autocorrect or define word etc. AltKeyboard 2 (iOS 7) really makes the experience of typing on iOS better. You can get it for $2.99 from Cydia.
Apex 2 (iOS 7) 
Bored of iOS folders? Then Apex 2 (iOS 7) is the perfect tweak for you. The tweak allows you to put related apps into the app of your choice. It adds 4 slots to each icon, which you can fill by putting apps of your choice using the dedicated search bar creating sub-apps. Once done, all you have to do in order to reveal the apps you placed under an icon is tap on it. When you do the sub-apps will appear with a nice looking bouncy animation. Apex 2 (iOS 7) is available in Cydia for $2.99.
Aria adds some really useful features to the stock Music app that includes queuing, grid view for albums and artists, lyrics view with bigger font, endless playing, customized now playing screen and more. You can get it for $1.99.
AskToCall 
This little tweak adds a nice 'ask' feature to the Phone app so it asks you before calling someone from recents or favorites pages. This tweak helps in avoiding accidental dialing, which in my case happens more than often. AskToCall is available for free.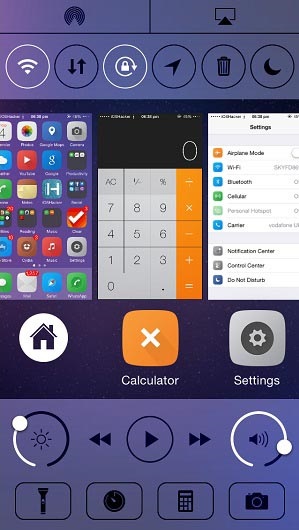 Auxo 2 (iOS 7) merges control center and app switcher into one. The tweak also adds some really nice gestures such as swipe up to access homescreen and to access the app swticher, so you don't have to press the home button again and again. Auxo 2 is a very polished tweak and works well while looking really good. It is available for $3.99.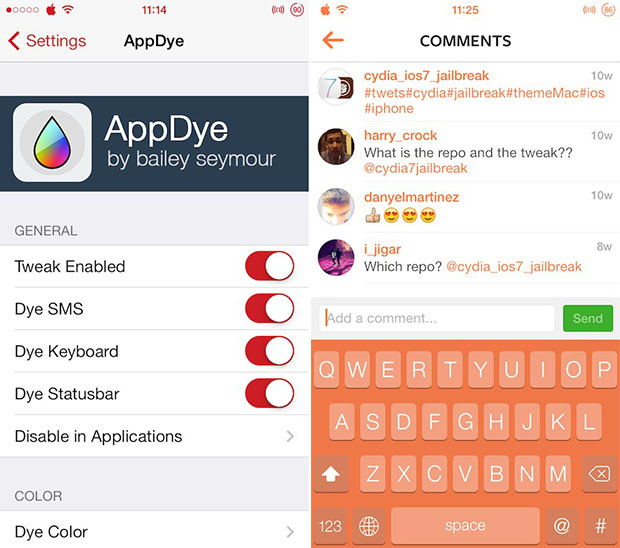 AppDye tweak allows users to change the look of their iOS device's user-interface by allowing them to add tint to different sections of the OS. With this tweak you can dye SMS, keyboard, status bar, change icon colors and more. It is available for $0.99.
For those of you who are tired of iOS's notification bubbles the ActiveBoard tweak brings a nice pulsing red light effect that lets users know if there are any pending notifications. The white pulsing light on the other hand show which apps are truly running in the background. ActiveBoard is available for $1.99.
Background Manager
With Background Manager you can enable the 'true' multitasking on your iOS device. This means you can run any app in the background as if it is running on the foreground. You can get it for $0.99.
BatteryLife 
BatteryLife shows useful information about the health of your iOS device that includes current charge, capacity, voltage, cycles, temperature and more. It is available for free in Cydia.
BioLockDown
This is a tweak for iPhone 5s only as it involves its Touch ID sensor. With BioLockDown users can passcode protect their apps and access them through their fingerprint. Users can also set passcode protection for Control Center switches. You can download it for $2.99 from Cydia.
Boover
With Boover you can customize the look and position of iOS's notification badges. It is a great tweak that lets you customize the look of badges and style according the theme you are using. It is available for free.
CameraTweak 2 (iOS 7) is the ultimate tweak for iOS's camera application. It brings many useful features such as separate focus and exposure views, timer mode, lapse timer mode, resolution settings for photos, white balance lock and more. It has features for video camera as well including frame rate settings, resolution settings and more. You can get it for $1.49.
DataMeter 
The DataMeter tweak adds the useful data and Wi-Fi traffic information to the status bar of your device. You can get this usage info for day, week, month etc it is available for $1.99.
DockWare tweak makes iOS's dock similar to OS X's dock by allowing users to access it from any app in addition to the homescreen. The tweak also enables users to hide the dock from the homescreen and display it manually using an activator method. You can get this tweak for $1.99.
DarkFolders7 does exactly what its name suggests, that is darkening the folder icons and background of folders. You can get it for free.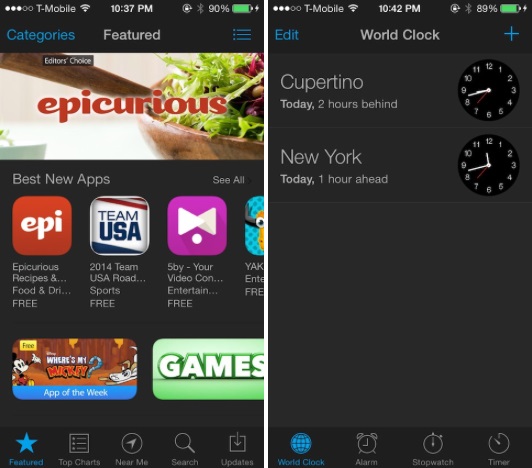 The Eclipse tweak for iOS introduces a universal dark or night mode in iOS. The tweak allows users to easily switch between light and dark modes based on their requirement. It supports all stock and many third party applications as well. You can get it from Cydia for $0.99.
This tweak makes it possible for users to change the color of iOS's notification banner. You can change the color of banners, a change that is reflected in normal banners, notification center and on lockscreen as well. You can also change transperancy, make icons bigger, add text shadows, hide certain elements etc. It is available for $0.99.
FolderEnhancer (iOS 7) brings all the folder related features you will ever need. It offers nested folders, ability to select custom layout such as 3×4, 3×5, 4×5 etc, custom layout for folder icons, ability to disable folder animations and more. You can get it from Cydia for $0.99.
FlipCam
FlipCam tweak makes it easier to switch from rear cam to front cam and vice versa. All you have to do is tap on the camera view to make the switch. You can get it for free.
Fixated
Fixated is a new multi-purpose tweak that lets users control certain aspects of their iOS device while adding some really useful features. The tweak has a number of uses that include allowing users to save battery, disable the lockscreen, add break reminders to the device in order to break you addiction and more.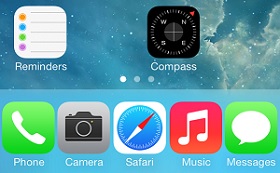 With this tweak you can add as many icons to the iOS dock as you want, get pages on the dock and select how many icons you want to allow on the dock on a single page. It is a great tweak that lets you fit more items on the dock. Although it runs on iOS 7, Infinidock does not support iOS 7.1.x as of right now.
Inform Me
Inform Me provides users with complete infomration about their device that includes useful stuff like model number, serial number UDID, Battery information, baseband information, internal hardware information, wireless and bluetooth information, info about whether it supports certain functions or not and much more. You can download Inform Me for free.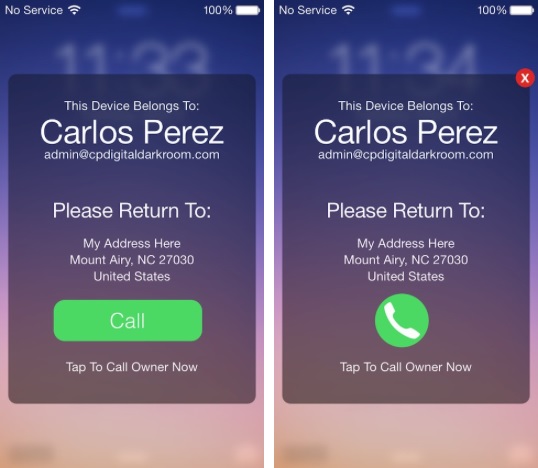 IfFound tweak can help the person who finds your lost iOS device to contact you by giving him or her information about you. It places an 'If Found' button to the lockscreen on the opposite side of the camera grabber, which when tapped displays the owner's name, email address, phone number and address. You can get it for $0.99.
LandscapeVideos 
This little tweak makes the landscape mode default for all your videos. It works even when the rotation lock is disabled. LandscapeVideos can be download for free.
LastApp
LastApp allows users to quickly jump back to the previous app they were using by performing an Activator gesture. It also supports the Backgrounder tweak. You can get LastApp for free.
LastPic
This tweak makes it super convenient to share the very last picture you took with your iOS device. When you tap on the share button during an iMessage conversation the tweak displays a menu with options including 'Use Last Photo Taken'. It is available for free.
Mobius tweak allows iOS users to move multiple icons on their homescreen at once making the process of rearranging app icons a lot less painful. The tweak also adds infinite scrolling to the homescreen. You can get it for free.
MusicGestures 
Gestures make every app better and that's what the MusicGestures tweak does to the stock Music app. It brings customizable gestures for going to the previous/next track, play/pause, seek forward/backward and more. It is available for free.
NoAnnoyance 
Do you feel annoyed by different alerts in iOS 7? Then install NoAnnoyance tweak. It simply gets rid of different alerts such as low battery, Accessory not supported, Low disk space, mail server is not responding and several more. You can get it for free.
NotesCounter adds live word counter to the stock Notes application. The counter appears at the bottom and can be dimmed if you find it too loud. You can get this tweak for free as well.
Platinum
Platinum is a tweak for mobile Safari browser that adds Chrome like search query feature to it. So when you are typing in the search bar the suggestions it gives will change in real time. You can get Platinum for free.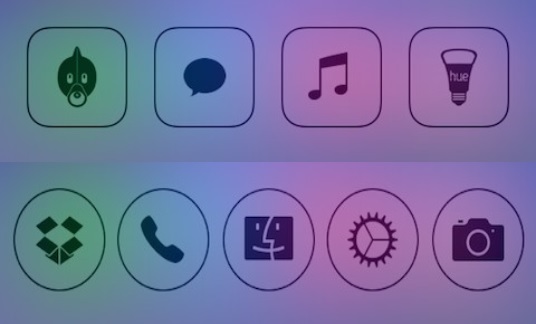 Polus allows users to customize the quick launcher section of the Control Center by replacing stock buttons with shortcuts to their favorite apps or actions. You can also change the appearance of the quick launcher section using Polus. It costs $0.99.
PredictiveKeyboard 
PredictiveKeyboard brings iOS 8's feature to iOS 7 by placing a suggestion bar on top of the keyboard. It works in a similar way as iOS 8's feature and gives corrections and predictions as you type. It also learns new words, however does not do the same for your passwords. You can try this tweak for three days after which the license will cost you $2.39.
SafariTabCount is another Safari tweak that brings useful feature to it. It adds the number of tabs that are currently opened in the tab expose button. You can also tap on the expose button to close all the tabs opened in the background. SafariTabCount is available for free.
SelectiveReading 
This tweak gives you the ability to choose who gets your iMessage read receipts and who doesn't. You get three options to choose from including yes, no or ask putting you in full control. You can have different settings for all contacts, which makes this tweak a must have for every iMessage user. You can get it for $0.99.
Social Duplicator tweak allows iOS users to use multiple accounts in their favorite social networking apps. You can create several clones of any app of your choice and sign into them with different accounts. This hack is available for $1.99.
Speak Notification
Speak Notification makes your device speak to you when any new notification arrives for messages, emails, Facebook posts and more. You can customize the tweak in Settings and choose what the tweak should speak and what not. Speak Notification costs $1.49.
SlideForUsage
SlideForUsage tweak shows useful information about an app's usage such as time the app was last launched, total time spent in the app and time user spent in the app in last session. This info can be accessed through the app switcher by pulling down on the app's card. You can also get info about when your device was last rebooted by pulling down on the springboard card. SlideForUsage is available for free. 
statusvol 
The statusvol tweak replaces the Volume HUD of iOS by putting it in the status bar of the device. It is available for free.
SpotDefine
SpotDefine adds an additional feature to the Spotlight Search by allowing users to get the meaning of words from it through iOS's built-in dictionary. This handy tweak is available for free.
Although it is still in beta SwipeExpander has become one of my personal favorites. It allows users to insert text or perform action such as copy, paste, dismiss autocorrect etc by simply swiping up or down on a key. You can find installation instructions and more details about this tweak here.
SearchSettings adds a simple search feature to Settings app making it easier for users to find what they are looking for. SearchSettings is available for free in Ryan Petrich's repository.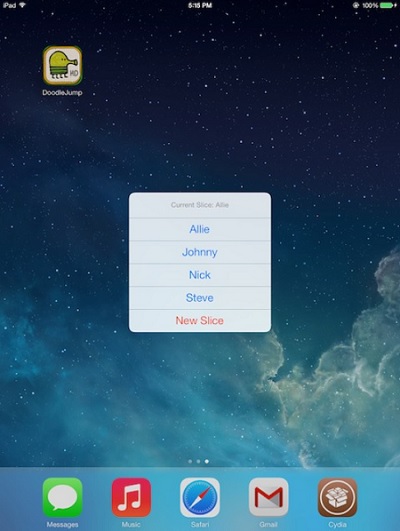 Slices is a similar tweak to Social Duplicator however with this you can create multiple profiles for any app instead of creating its 'clone'. This tweak is especially useful for having game profiles if you want to have separate high scores and saved games for each user who plays on your iOS device. Slices supports iOS 7 however iOS 7.1.1 is not supported yet. You can get it for $1.99.
TypeStatus lets you know whenever the person you are talking to is typing a message by displaying a message in the status bar. The tweak shows you this information regardless of which part of iOS you are in along with that contact's name. You can download it for free from Cydia.
TransparentCameraBar
TransparentCameraBar as it name suggests makes the bar in the camera app transparent so you can take better photos by looking at what's under it. It is available for free.
Want a new wallpaper every time you unlock your device? Then install WallCycler from Cydia. You can download WallCycler from Ryan Petrich's Cydia repository for free.
Youtuber adds most wanted features to the official Youtube app for iOS including ability for users to download their favorite videos, disable advertisements, background playback and ability to watch HD videos over 3G/4G networks. You can get Youtuber for free from Cydia.
More roundups like this:
Disclosure: iOSHacker may receive a commission if you purchase products through our affiliate links. For more visit our privacy policy page.