Messages is the most frequently used app for iOS users. We send and receive hundreds of messages daily on our iPhone, iPod touch and iPad via SMS or iMessage, which makes this app an integral part of the iOS experience. Today we have got some great tweaks to take your Messaging experience to next level. These tweaks bring enormous improvements to the Messages app including the quick reply from notification banner, customizing the look of Messages app, some privacy features and much more.
This post features 6 best tweaks consisting of 3 paid and 3 free tweaks. All tweaks are working on iOS 7 and can be downloaded from Cydia.
auki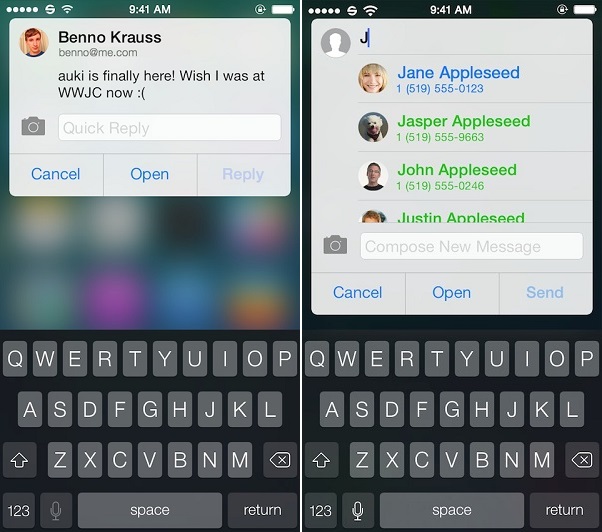 auki is a really powerful tweak to improve the messaging experience. You might heard of it as just a quick reply tweak but actually it is way beyond that. Quick Reply is just one of it's many features that include Quick Compose, Silent mode, Stealth mode, Contact Pictures, Group messages and more. You can also add image/video or GIF file directly from the Quick reply pop up.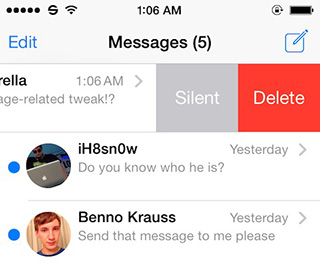 Silent mode allow you to stop the notifications of select people who are disturbing you. Although Apple has included Quick Reply, Silent Mode, Contact Pictures, and Group Messages in the Messages app for iOS 8. But if you can't wait for the iOS 8 public launch in fall then auki is here to bring all these amazing features to iOS 7 right now.
You can download auki from Cydia for $3.99, a reasonable price for all the amazing features it offers.
TypingPrivacy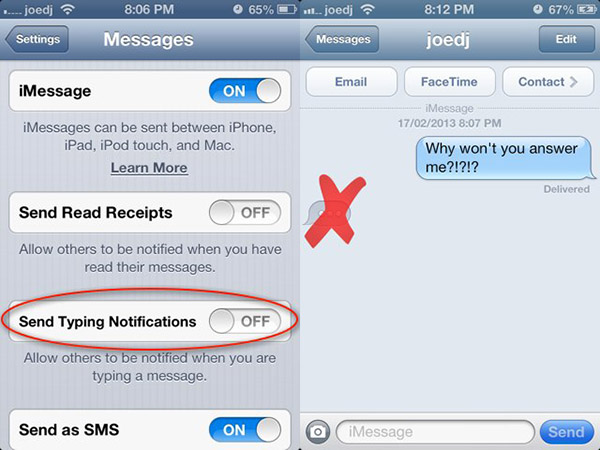 This useful tweak brings a feature that I wish Apple had added to iOS by default. Every time you start typing a message on iOS device the targeted receiver sees a typing indicator (a bubble with 3 dots), which lets him or her know that you're typing. So if you don't want the other person know when you started typing and how long it took you to finish typing you can simply disable this option using TypingPrivacy.
Sometimes when you start writing and then erase it, the other person still sees this typing indicator which puts both persons in an awkward situation. So TypingPrivacy is the best tweak that puts your privacy under your control for $0.99 only.
You can enable/disable the tweak from within the settings of Messages app. TypingPrivacy is compatible with both iOS 6 and 7. Additionally, this tweak also works with biteSMS, IntelliScreenX and Messages+ apps.
MessageSwiper7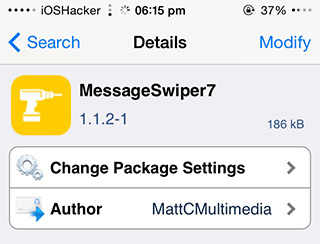 This little tweak lets you switch between different conversations with a single left or right swipe. It also works with biteSMS and iRealSMS. MessageSwiper7 is available for free at Cydia. You can configure the tweak from the Settings app.
SMSContactPhotos7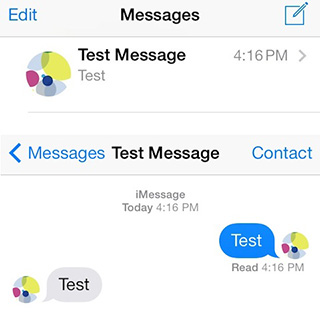 This tweak adds the contact photos in Messages list and in the conversation view. This feature also comes bundled with auki but if you want standalone tweak for the feature then SMSContactPhotos7 is a free alternative.
MSGAutoSave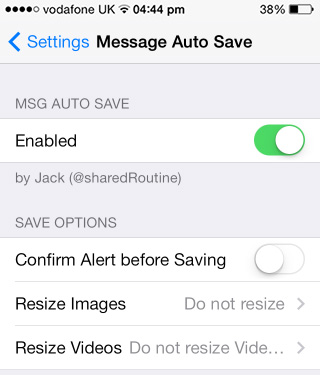 MSGAutoSave is a time saving tweak that makes it easier to save the images and video received during conversations. It automatically saves all the received media to Photos app. However if you want you can also enable a confirmation dialogue that asks you before saving the media files. Moreover you can also set options to resize images and videos before saving to your iOS device.
Messages Customiser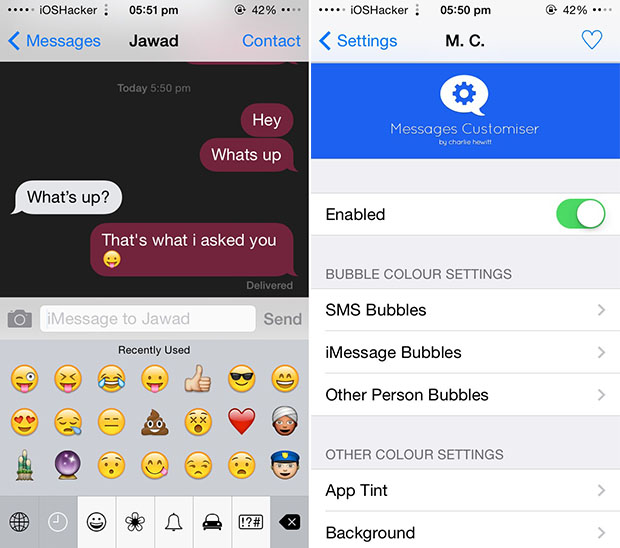 This tweaks fills your Messages app with the colors of your choice. It allows you to customize almost every UI element of the app. You can set the colors of the text, and message bubble, change the bubble opacity and width, set the tint color, enable black keyboard and much more. The tweak also packs app wide dark mode for the Messages app. And the good thing is that you can get all these colorful features for free.