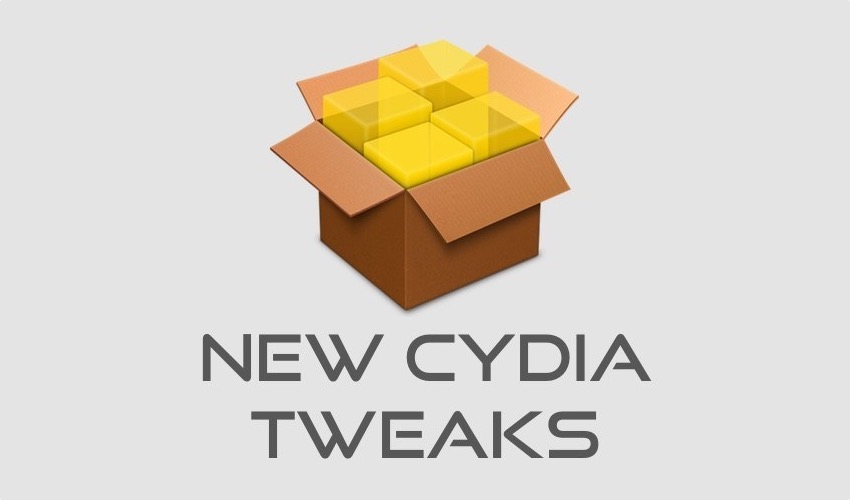 Did you check our previous tweak roundup for newly released iOS 11 Cydia tweaks? If you did and are craving for more, then you have come to the right place. Today we are going to feature 7 more Cydia tweaks that you can readily download on your jailbroken iPhone, iPad or iPod touch. The best thing about this roundup is that all but one of the tweaks mentioned here are available for free.
So without any further ado, lets start with our iOS 11 tweak roundup, which features AnsweringMachineX, PrimalFolder, NPShareSheet, NoCCBlurXI, NoBannerName, AwemeTweak and Adagio.
AnsweringMachineX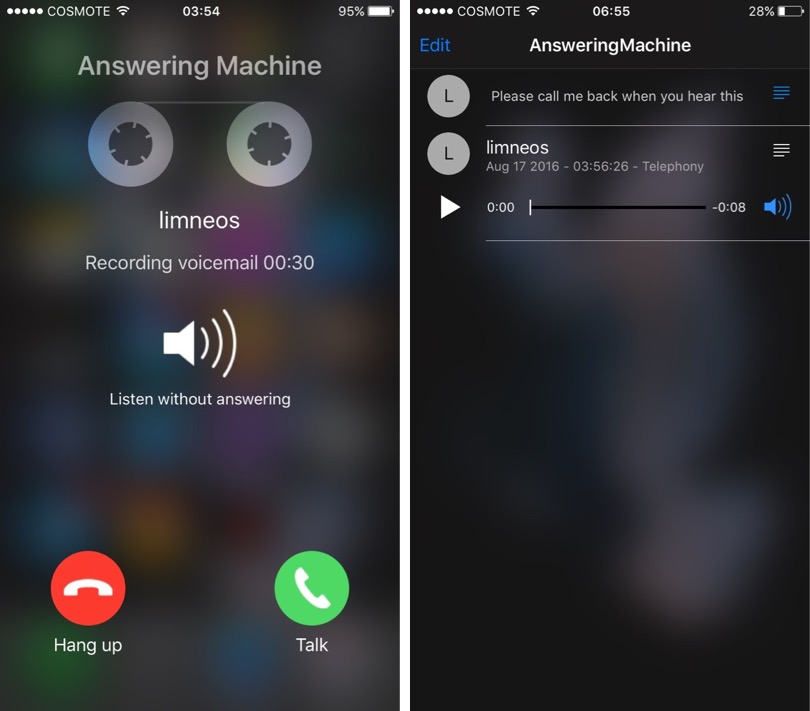 AnsweringMachineX for iOS 11 makes it possible for iPhone users to handle their voicemail right on their iPhone. The tweak offers bunch of options including DTMF commands, Speech Synthsizer, Call-Screening, Real-Time Interaction, voice recognition and native notifications among other things. The tweak also lets you record your own greeting and greet contacts with their own names. You also get the ability to set dynamic greetings for each contact in your Contacts list. A great feature of this tweak is its ability to suppress Call UI so you can continue doing what you are doing on your iPhone while the caller records his or her message. AnsweringMachineX is available in Cydia for $2.98.
PrimalFolder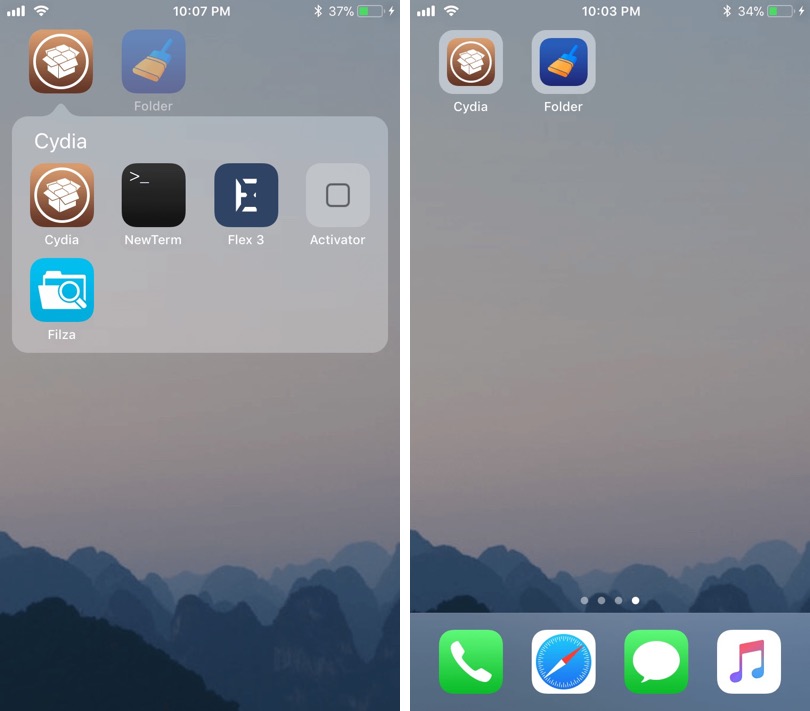 If you think iOS home screen folders are in need of a design overhaul, then you are certainly not alone. Folders have remained mostly unchanged since the days of iOS 7. The new PrimalFolder tweak for iOS 11 and iOS 10 changes the way Folders look and work, bringing pre-iOS 7 aesthetic to them. This means when you tap on a folder icon a popup like folder interface will appear, listing apps that are stored in the folder. The tweak offers many features like changing the icon of the folder to the first app that is stored in it, allowing users to quickly open the first app stored in the folder with 3D Touch (or double tap on non-3D Touch devices) and more. You can download PrimalFolder tweak from Cydia, where it is available for free.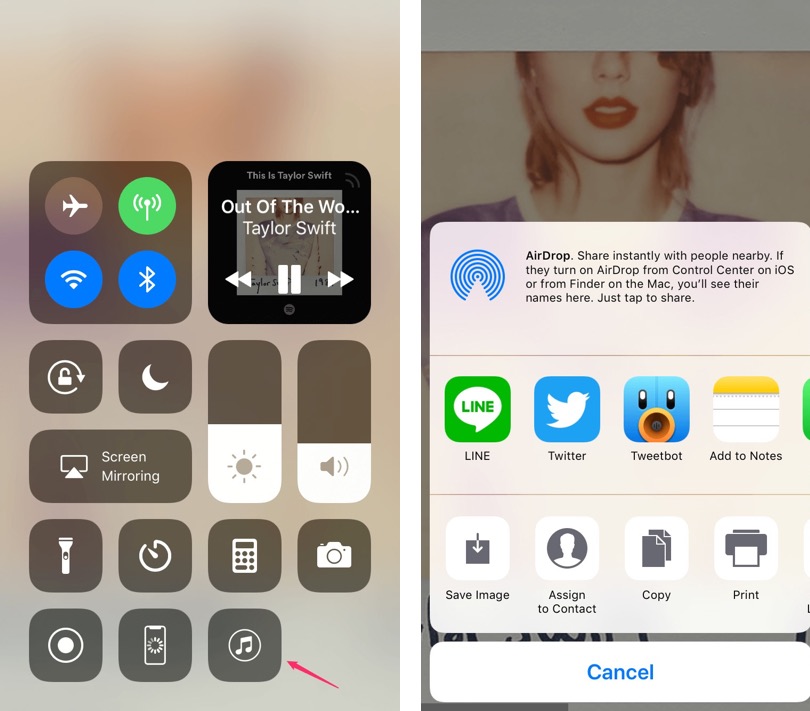 NPShareSheet tweak makes it super easy for users to share the song they are currently listening to with friends using a Control Center shortcut. Once you have added the music share button from Control Center settings, you can tap on the shortcut button and quickly share the song title, artist name and album to any app of your choice through the iOS sharesheet. You can download NPShareSheet tweak from Cydia, where it is available for free.
NoCCBlurXI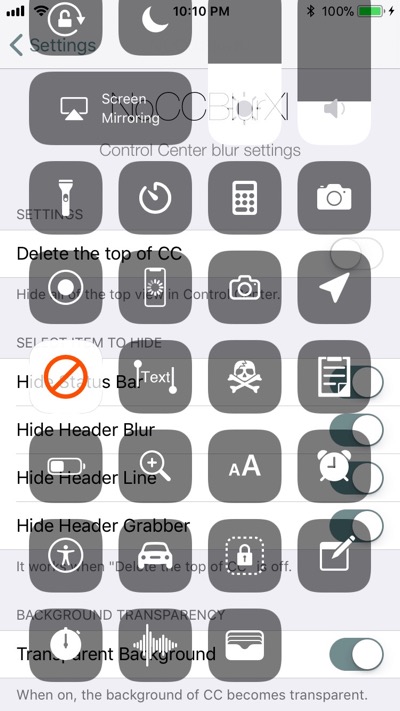 Don't like the Blur effect that is displayed behind the Control Center interface? Then get rid of it with NoCCBlurXI tweak from Cydia. The tweak also lets you hide the top view of the Control Center, hide certain items such as the status bar, header blur, header line, graber etc. You can download it from Cydia for free.
NoBannerName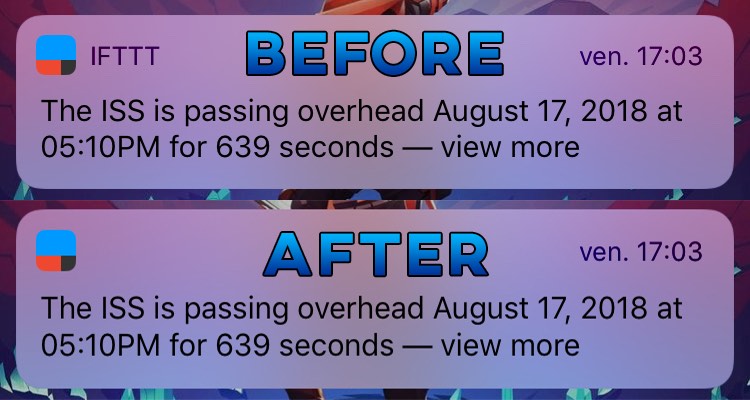 NoBannerName is a simple tweak that hides the name of the app from its notification banner. Instead of displaying the name of the app, it only displays its icon, giving banners a more minimalistic look. You can download NoBannerName from Cydia for free.
Adagio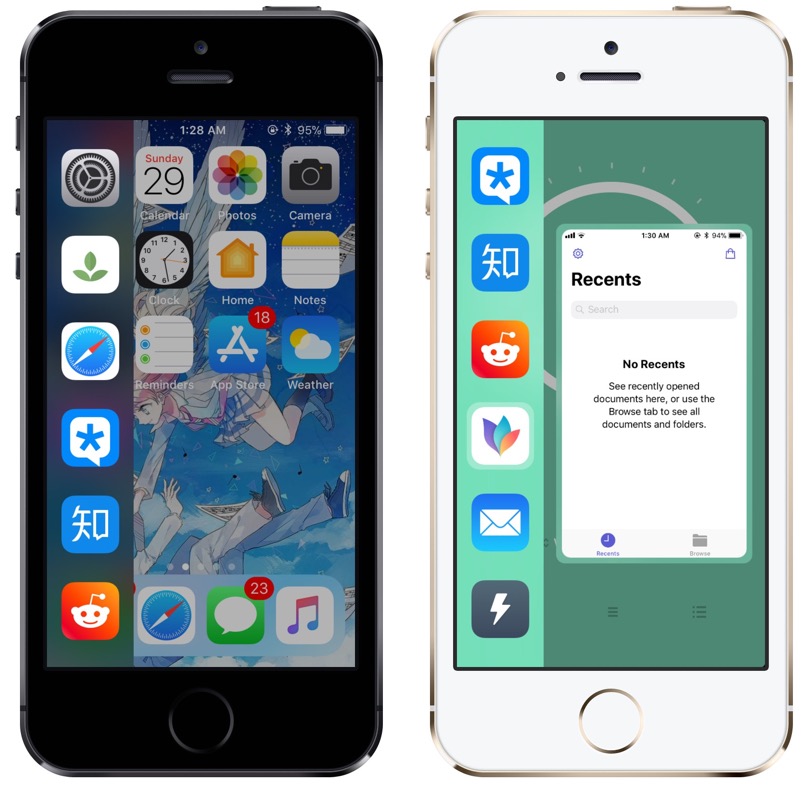 Adagio is a quickswitcher tweak for iOS 11 that lets you reach recently used apps more easily by accessing their icons in a side drawer. The tweak also allows users to preview the apps and use them in a window by tapping on their icon from the app drawer. From settings, you can change its look and choose between dark and light modes as well as change gesture location. You can download Adagio tweak for free.
AwemeTweak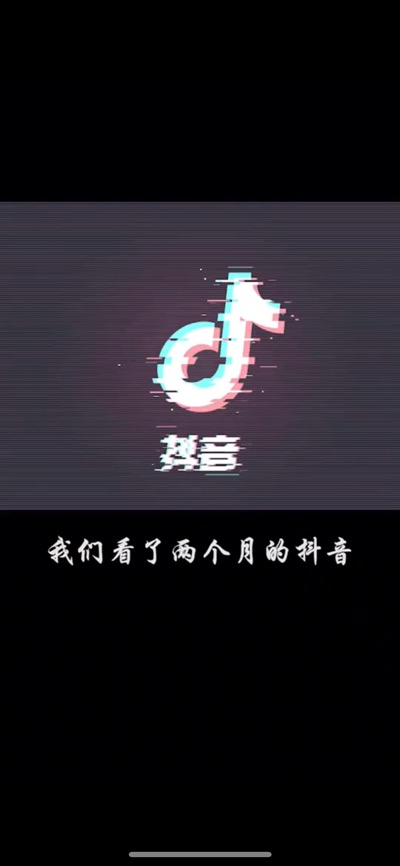 With AwemeTweak for the popular Tik Tok app, you can download videos from the social networking website without the annoying watermarks. The tweak also makes it possible for users to upload videos of over 600s length. You can download AwemeTweak for free.
There you go folks, these are some of the newest Cydia tweaks that have been made available for download on Cydia. Do let us know what you think about these hacks in the comments section below.