Perhaps one of the most underrated features of the iOS jailbreak is the ability it gives to iOS users to customize their iPhone or iPad. While Apple does not even let us change even the most minor things about the home screen, on a jailbroken device you can install themes that completely change the way your iOS device's interface looks and feels.
In this article we have featured two of the newest Cydia themes that have been released with iOS 11 support. This includes Stencil Mono Theme and Soft2 theme, which is a sequel to the original Soft theme for jailbroken iOS.
Stencil Mono Theme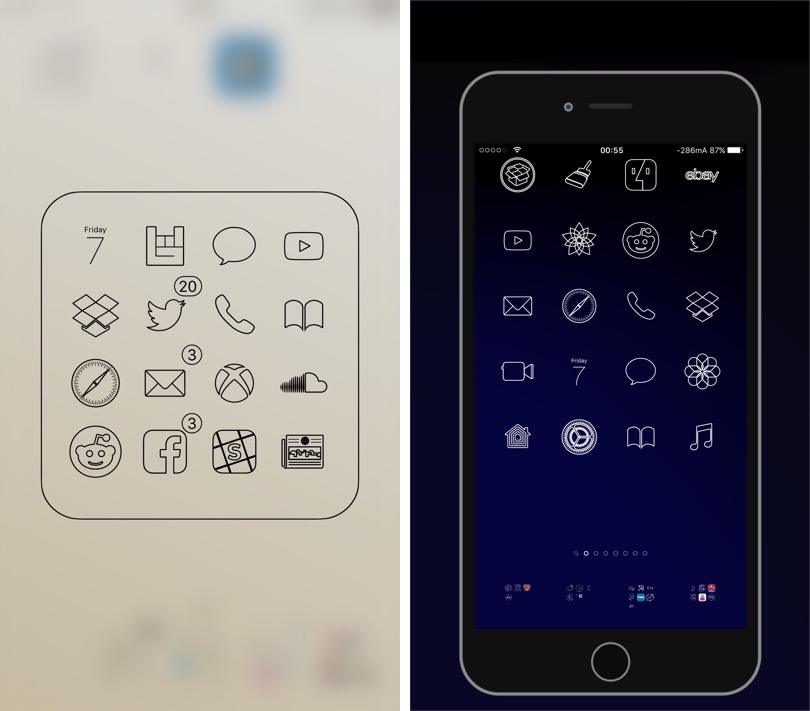 Lets talk about the Stencil Mono Theme first. This beautifully design theme brings a unique Stencil look to your iPhone's interface. The highly detailed theme changes almost every visible aspect of the user-interface and includes over 800 icons for both stock and third-party apps. In addition to changing the app icons the theme will also add a Stencil Mono look to the iOS Settings app, Sharesheet, Status Bar, icon badges, page dots and the UI spinners.
The theme offers four variants of the icon sets that includes all black, all white, full icons and glyphs. While the already included set of icons should cover most popular apps out there, developer knows how annoying an unthemed icon looks and has offered to convert icons to his theme's look on user request.
The developer has also promised more features for the Stencil Mono Theme including a Stencil Mono look for the Control Center and more. You can download the Stencil Mono Theme on your jailbroken iPhone from Cydia's BigBoss repository, where it is available for $3.49.
Soft2 Theme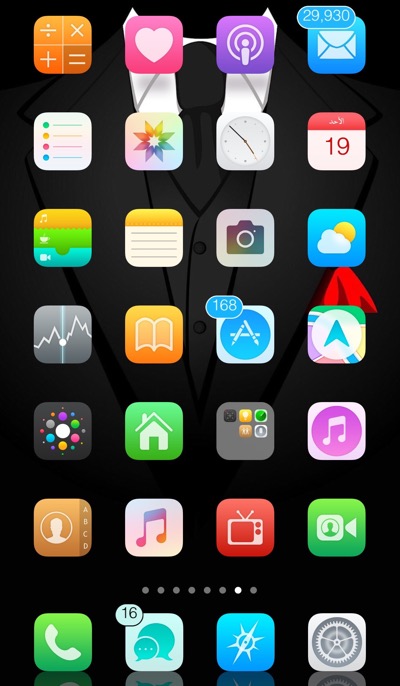 Soft2 is the sequel to the original Soft theme from 2016. This new theme has been released with full support for iOS 11 and offers up to 130 custom designed icons, icon settings and sounds. Its colorful design for the home icons makes it look unique and gives a fresh look to your iPhone's home screen. It offers a complete opposite look from Stencil Mono's simple and minimalistic design. You can download Soft2 theme from Cydia, where it is available for free.