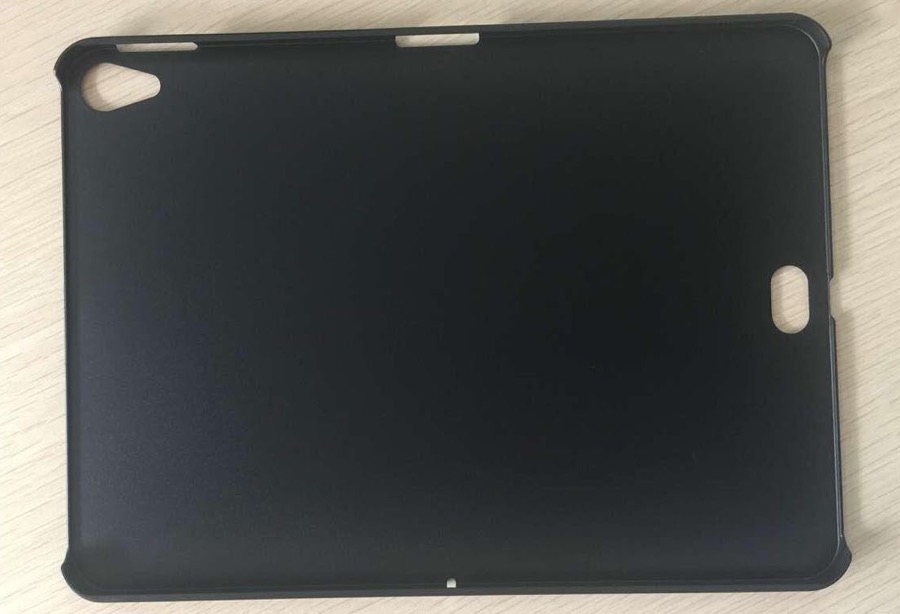 This year Apple is expected to bring major design changes to the iPad Pro lineup, with rumors claiming the company will completely redesign the product. The 2018 iPad Pros are rumored to feature much thinner bezels, Face ID based unlock and no home button.
Another rumor that was circulating in the market claimed that the device will have the Smart Connector right above the Lightning port. This new placement of the Smart Connector will allow users to connect Smart accessories such as the external keyboard while using the device in portrait orientation.
The reason that was given for putting the Smart Connector in this new position and making users use the external keyboard in portrait orientation was that Face ID does not support landscape orientation yet although other rumors claimed Apple has finally made Face ID compatible with both portrait and landscape orientations.
Now an image of a third-party protective case for the upcoming iPad Pro has been revealed. What makes this case special is the placement of the Smart connector slot, which sits right on the back of the device, just above the Lightning port.
Interestingly on this protective case, which is allegedly based on leaked iPad Pro design we can see a cut out for the Smart Connector at the same position where the connector is found on the current generation iPad Pros. The only difference being it is on the left side of the device instead of right.
With so many contradicting rumors, it is best to wait for the final announcement before jumping into any conclusions about the placement of Smart Connector on the new iPad Pros.