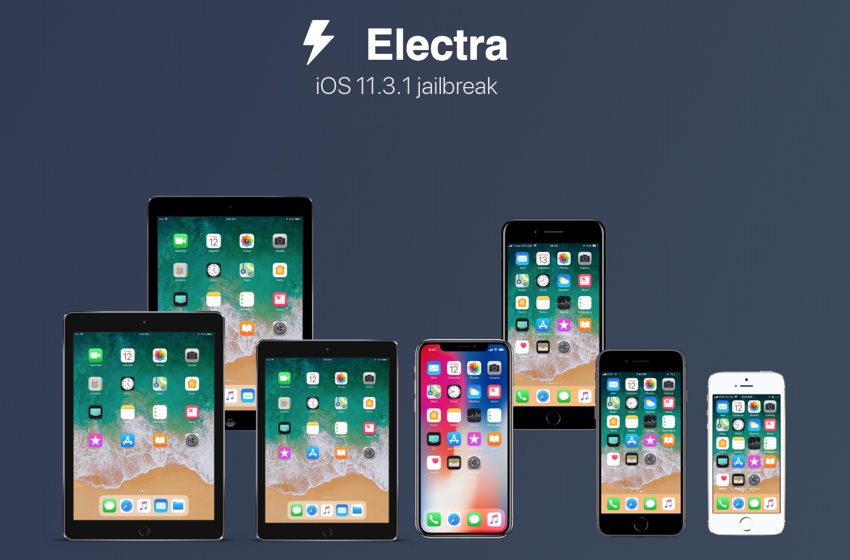 Project Zero's Ian Beer has released the iOS 11.3.1 exploit. This means anyone can now take advantage of this publicly available exploit and develop a working jailbreak for iOS 11.3.1 or lower. The release of this exploit is a big deal for the jailbreak community as developer CoolStar has already promised to update his Electra Jailbreak tool to support iOS 11.3.1. Other jailbreak developers might also feel tempted to develop and release their own jailbreaks now that the exploit has become public knowledge.
CoolStar has announced that his upcoming iOS 11.3.1 jailbreak will be compatible with all iOS devices including the latest iPhone X, giving all users on iOS 11.3.1 or lower an opportunity to jailbreak their devices.
After Ian Beer's iOS 11.3.1 exploit release CoolStar issued the following statement:
Re: Ian's recent release. He has released an exploit for mptcp (requires dev acct), and a bug that requires an exploit to be written for it (doesn't require a developer account).

Will try to get a hold of a dev account to get started, but for release dev acct isn't too great.
For now CoolStar says a developer account is needed to compile and install the jailbreak on a device. He is developing the jailbreak but won't release it until the requirement for an Apple developer account is eliminated.
https://twitter.com/coolstarorg/status/1004274558780600320
Needless to say if you are someone interested in jailbreaking his or her iOS 11.3.1 powered iPhone or iPad, now is the time to upgrade upgrade or downgrade your device to iOS 11.3.1. And the good news is for now Apple is still signing iOS 11.3.1, so you have the perfect chance to prepare for the jailbreak's release. Anyone can install iOS 11.3.1 on his or her device by downloading the iOS 11.3.1 IPSW and using iTunes to install it. You will need to hurry up though as installation will not be possible once Apple stops signing the firmware, which can happen at any time. Our full guide on how to prepare for iOS 11.3.1 jailbreak is available here.
Users whose devices are jailbroken at lower iOS 11 versions can save their SHSH blobs for a chance to install iOS 11.3.1 after signing window closes.