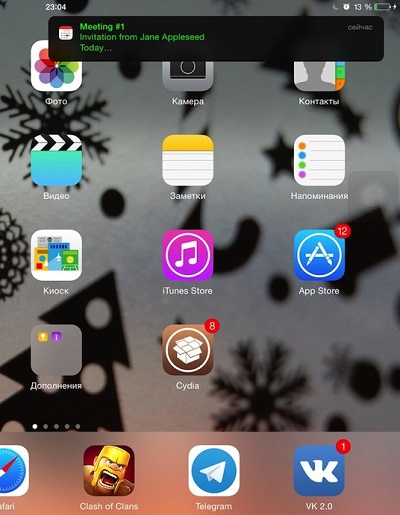 If you liked the notification banners found in OS X Yosemite and would want to have something similar on your iPad then try the new HoverNotifications tweak from Cydia. This tweak replaces the usual iOS notification banners with alerts that appear to be hovering on your screen. You can interact with these alerts just like normal. To launch the app you need to swipe right on them or to dismiss them you can simply swipe left. This hack adds a new style to notifications on iPad giving them a refreshing look.
HoverNotifications gives you full control over how banners look like on your device. From its preference page you can select background color and more. For notifications that offer extra options the tweak is capable of showing buttons. As seen in the screenshot below the banner displays 'More' and 'View' buttons for a Calendar banner.
It also replaces the usual low battery alert with a notification, something that normally requires you to download a separate tweak from Cydia.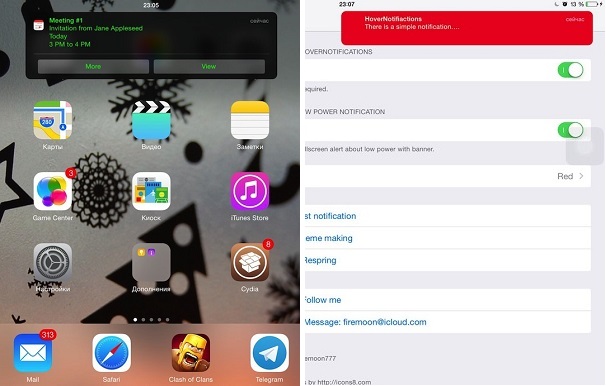 You can download HoverNotifications tweak from Cydia for $1.49. For now it only supports iPads, however the developer is also working on the iPhone and iPod touch version and will release it soon.