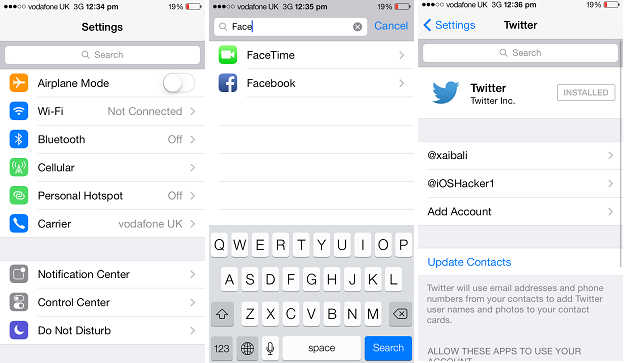 Going through the settings app to find what you are looking for can be an annoying task since you have to look at each and every item until you locate it. This is because Apple did not include the search feature within the Settings app making it difficult for users to look for settings. A new tweak called SearchSettings solves this problem by simply adding the missing feature to the app. The new search feature is integrated well inside the app giving it a native feel.
You can search for any setting you want and directly access that setting's page from the search results. The search bar appears on all pages of the Settings.app and not just on the main page, so if you are in 'Bluetooth' settings page you can use the search bar to directly go to the 'Cellular' settings.
SearchSettings tweak by Ryan Petrich is available in his repository for free.