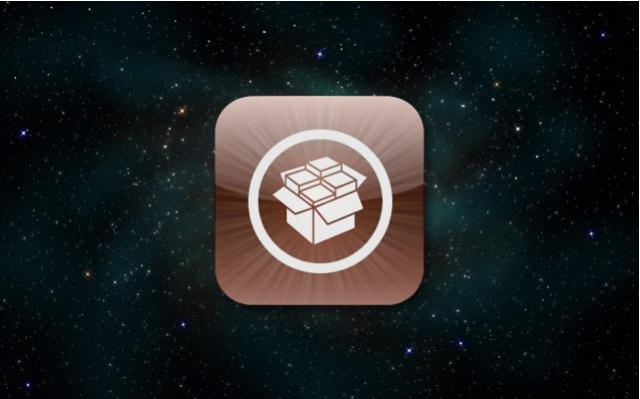 Continuing the trend of rounding up our favorite tweaks of the day we have complied another list featuring all new Cydia tweaks. In this post we are going to feature Acutus, AlbumArtCenter, Controls for Music App, LockQuote and ScreenPainter. Some of these hacks are available for free while others require you to pay for them. If you want to add new features to iOS 7 or want to change certain aspects of the operating system these tweaks have got you covered.
Acutus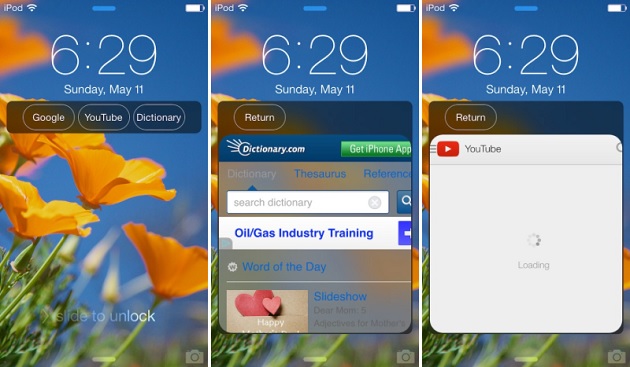 Acutus is a tweak for iPhone and iPod touch that gives quick access to certain useful things to users right from the lockscreen. The tweak places a widget that provides easy access to Google search, Youtube as well as dictionary on the lockscreen. For Youtube the videos are even playable right on the lockscreen, which is pretty cool. The developer has promised new features such as social pages for Facebook, Twitter and Instagram in the future updates. Acutus tweak is available in Cydia for $0.99.
AlbumArtCenter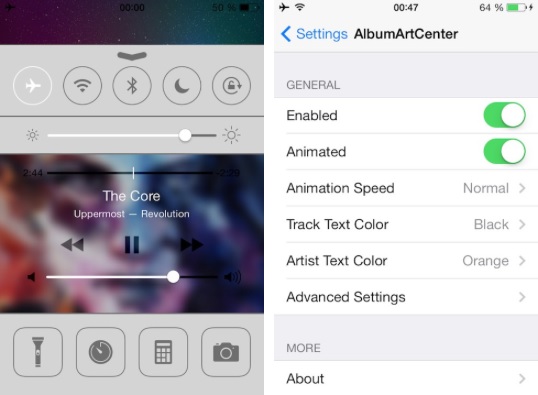 Want to add some spice to iOS 7's Control Center? Then try the AlbumArtCenter tweak. It changes the look of boring media controls by placing the currently playing song's album artwork as the background. The tweak also enables users to configure the look by changing blur, color and alpha from the preference bundle found in Settings. AlbumArtCenter is available in Cydia for free.
Controls for Music App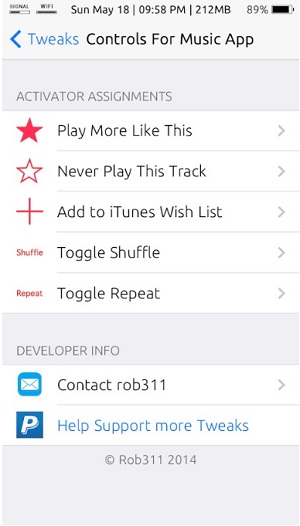 If you want to add more Activator options for iOS's stock music app then try the Controls for Music App tweak. It adds options for toggle shuffle and toggle repeat actions to Activator. The tweak also brings actions for iTunes Radio such as Play more songs like this, never play this song again and add to iTunes Wishlist. It is available for free.
LockQuote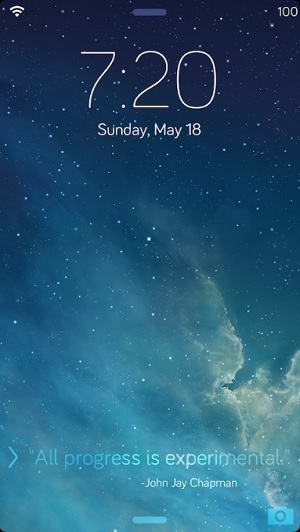 If you are looking for an inspiration then a quote can provide a major boost to your mood. The LockQuote tweak puts the quote of on the lockscreen right below the 'Slide to unlock' text so it is visible to you every time you start using your device. It pulls a new quote automatically on daily basis through feedburner. It is available for free.
ScreenPainter
When you take a screenshot on your iOS device in order to send to someone you normally have to explain it as well. While sending a screenshot helps, the things become even more convenient if you are able to draw on them or add custom text. ScreenPainter does exactly that by enabling users to draw in different colors or add text boxes on their screenshots. How this tweak works is pretty simple. When you take a screenshot you are immediately shown tools for drawing. You can edit the image as you want and when you are finish simply shake the device to save image or discard changes.
The tweak also includes the ability for users to change the color of screenshot flash. ScreenPainter is available in Cydia for free.