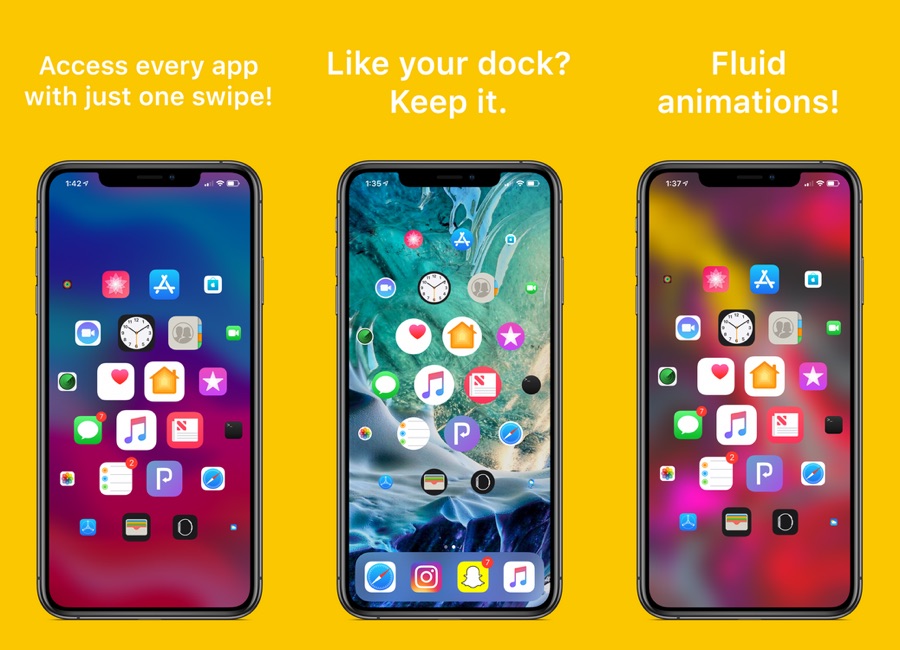 A few months ago we told you about the HomeList tweak, which allows users to get watchOS like app list view on their iPhone's home screen. Now the developer of HomeList tweak is back with another tweak, which also brings watchOS inspired home screen to iOS devices. This time around the tweak is called Honey, and instead of the list view it brings the honeycomb style icon arrangement to the iPhone.
While the Honey tweak's app launcher resembles the watchOS's home screen style, the tweak also offers some customizations that allow users to get a unique look for their home screen. From tweak's settings, users can choose between 2 different icon shape styles as well as 3 different background blur styles. The first icon style offers the rounded square design that looks similar to iOS icons while the second option makes the icons circular, same as the Apple Watch app icons.
Honey tweak also features the smooth icon animations that appear as you scroll around the homescreen, with icons changing size depending on their position on the screen.
Honey removes the iOS icon dock for a cleaner looking home screen, however you can get it back if you like by changing a setting.
Other features of Honey tweak include tactile haptic feedback, theme support, compatibility with icon badge tweaks and XenHTML widgets.
You can download the Honey tweak for $2.99. It is available at the Dynastic Repo and supports both iOS 11 and iOS 12 powered devices.