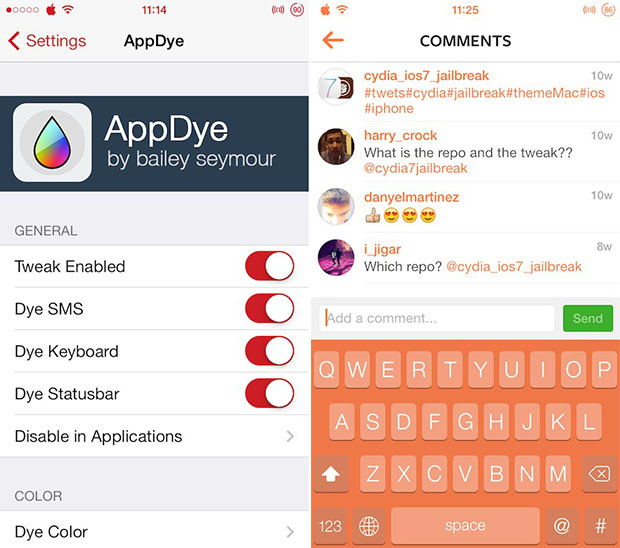 Bored of that bluish color scheme of iOS 7? Here is an amazing tweak to fill your device with the colors of your choice. By default iOS 7 has a blue color scheme for navigation buttons and other UI elements, and black for status bar icons. Almost all the official and 3rd party apps follow the same pattern. But thanks to this new tweak you can change these boring colors.
The name of the tweak that allows you to do all this is called AppDye. With this hack you can select the color of your choice and it will apply that color system-wide to all the official and 3rd party apps. In addition to this you can also chose to apply the new color scheme to Keyboard, SMS and Statusbar by simply an on/off toggle.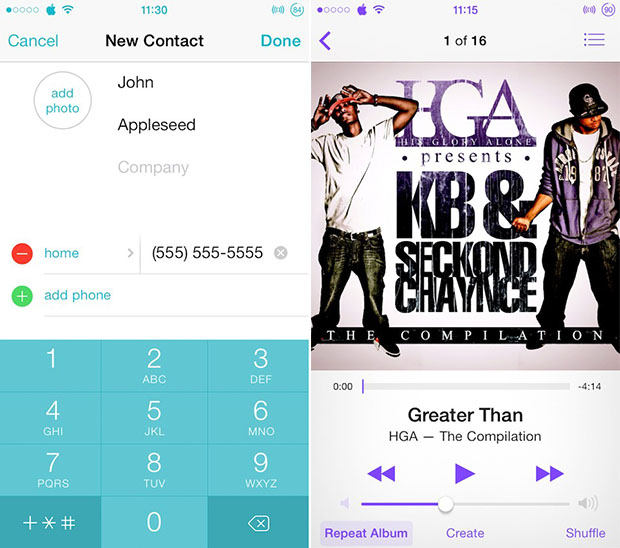 Perhaps the best feature of the tweak is that you can use the App's Icon color to have a dynamic look throughout iOS. Let's say you select the "Use Icon Color" option, now Messages app will feature a green color scheme because of its green icon. Moreover if the tweak is messing up with the colors of any app you can simply disable new color scheme for that particular app from the settings menu of the tweak.
AppDye tweak requires iOS 7 and you can get the tweak from Cydia for $0.99, a reasonable price for all the features it has to offer.