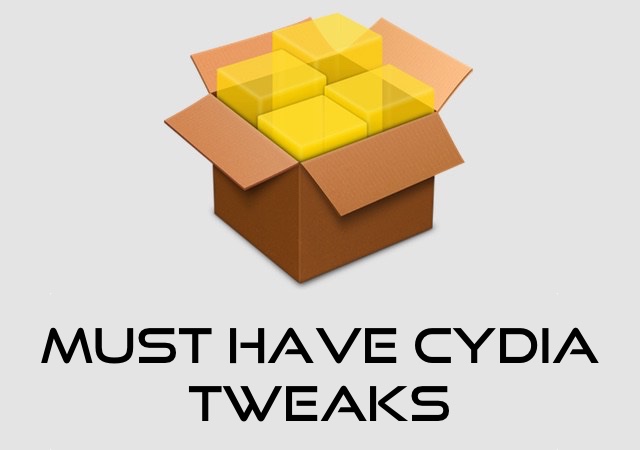 The jailbreak for iOS 9 is out and that means we get to install some awesome Cydia tweaks on our iOS devices. If you have jailbroken your device, then the first thing you should be doing is installing some great tweaks on it. To help you in the process of finding the best Cydia tweaks for iOS 9 that are available in 2016 we have created this roundup. The list contains over 50 must have Cydia hacks that you can download on your iPhone, iPad or iPod touch.
Here you can find the best picks of tweaks that are currently available in the App Store. No matter if you are a first time jailbreaker or a Cydia veteran this lists contains hacks everyone would love. So without wasting any more of your precious time lets get started with our list of 50 must have Cydia tweaks for iOS 9 that you should install in 2016.
Partner Message: Get your Virtual Cloud Desktop at CloudDesktopOnline and add your MS office serviced by o365cloudexperts to the same virtual PC. Also, Access them with Safari/Chrome or other browsers on your favorite Mac / iPad or iPhone.
1. 3DNotifications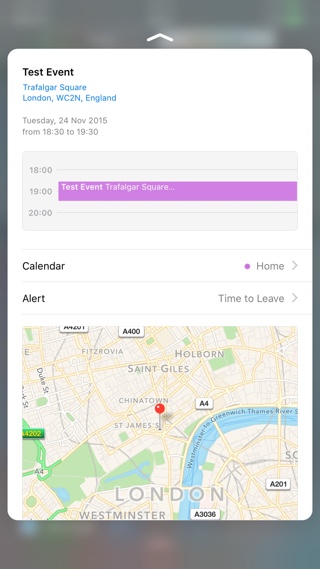 We will start our list of must have Cydia tweaks for iOS 9 with 3DNotifications. 3DNotifications tweak brings the 3D Touch Peek and Pop to banner notifications. You can simply force tap on the notification banner to view details without leaving the app you are currently using. Just like any other peek and pop interface you can press harder to open the app or access options menu by swiping up. 3DNotifications tweak is available in Cydia for $1.50.
2. Activator
No Cydia Must Haves list would be complete without Activator. This super important twaek allows you to create shortcuts for different actions. You can assign any action to a shortcut and perform it wherever you are. While Activator offers a bunch of shortcuts it also acts as an extension that is important for other tweaks to work. Activator is a free tweak.
3. Apex 2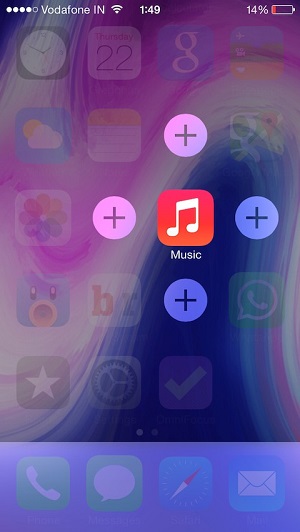 Apex 2 allows users to group related apps together under one icon and access them with a single tap. For example, you can group all the music apps including Spotify, Pandora and others under Music app and access them. You can also group different messaging apps, social networking apps, photography apps and more. Once the icons have been added to the main app you can access them by swiping up on it. Apex 2 is available in Cydia for $3.99.
4. AttachmentFlow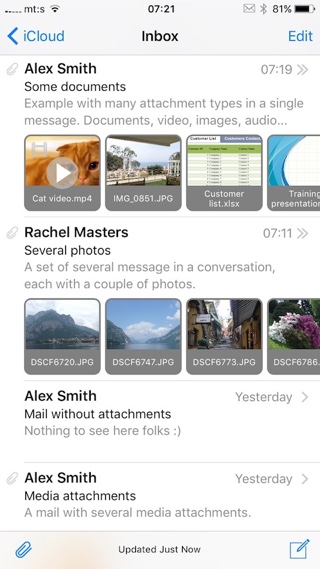 Next on our list of best Cydia tweaks for iOS 9 is AttachmentFlow tweak, which shows the attachments of an email right on the inbox page. This means you will be able to see previews of photos and other files right on email list page without even opening that message. If any email has more than one attachments then the tweak will display them as a slideshow. AttachmentFlow shows a number of formats including photos, videos, documents etc. You can download it from Cydia for $1.99.
5. Appendix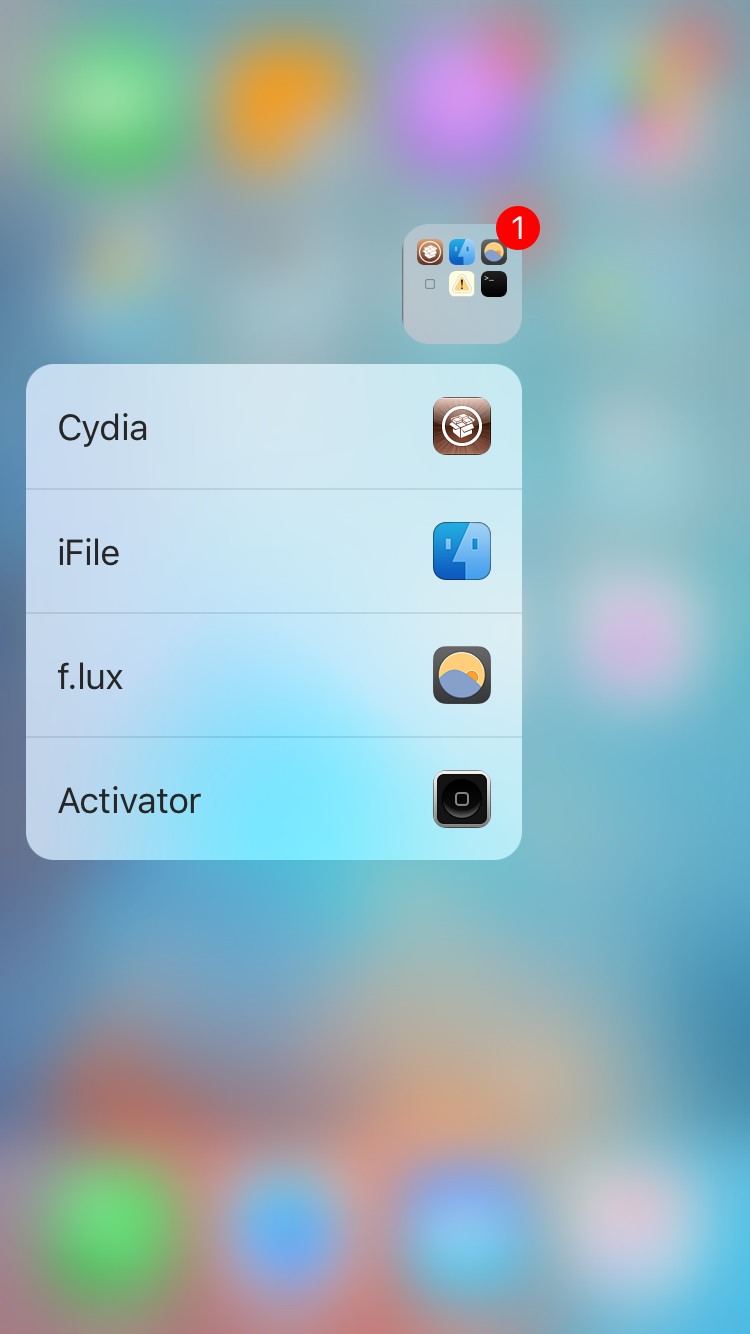 Appendix tweak brings 3D touch support to folders. You can force tap on any folder to get a list of apps stored in it. Just like any other 3D touch menu you can simply swipe your finger to the app you want to launch without even opening the folder. The tweak shows top four apps in the folder along with their name and icon. You can download Appendix tweak for free.AppDrawer
6. Alkaline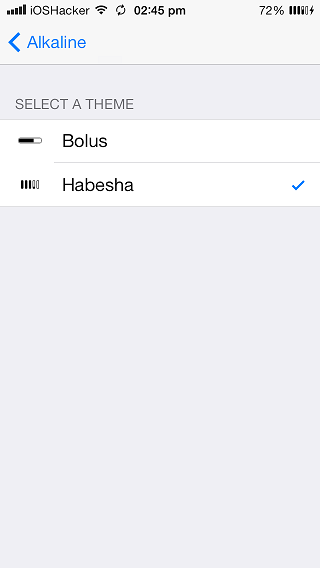 With Alkaline tweak you can customize the look of the battery indicator using a number of themes. Alkaline offers an easy to use themeing platform that just like WinterBoard enables jailbreak users to change the way battery indicator looks. After installing Alkaline you can choose from several built-in options or download new battery themes from Cydia. Alkaline is available for free.
7. Auxo 3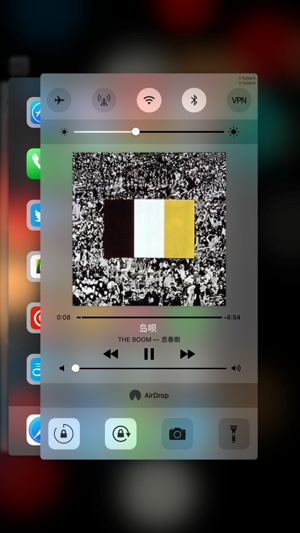 Auxo 3 is an all in one tweak that combines the experience of Control Center and the App Switcher on one page. It also offers a number of other useful features such as hot corners that make it easier for users to switch between their most used apps. You can download Auxo 3 for iOS 9 for $2.99 from Cydia.
8. AnySpot for iOS 9
With AnySpot for iOS 9 installed you can access the Spotlight search from within applications. This includes both stock and third-party apps. With the help of Activator you can assign an action or gesture to AnySpot and access the Spotlight search by performing it. You can download AnySpot for iOS 9 for $2.99.
9. BytaFont 3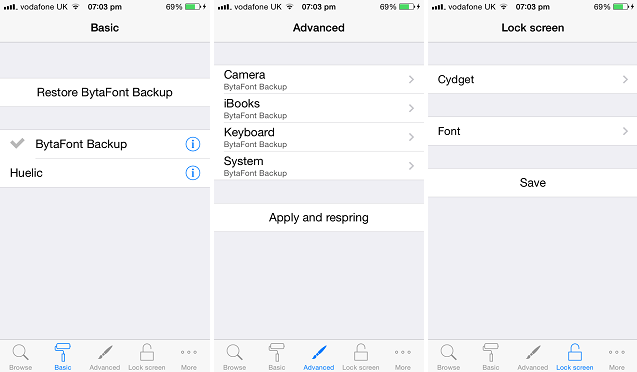 With BytaFont 3 you can change the system font of your iOS device to any font you like. You can download the font pack from Cydia and install it on your device. BytaFont 3 is available for free.
10. BatteryLife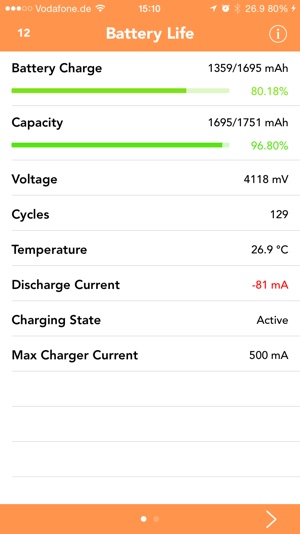 BatteryLife tweak shows you important information about your device's battery including current charge, total capacity, charge cycles, temperatures and more. You can download BatteryLife for free.
11. BioProtect
BioProtect is a powerful Cydia tweak that allows users to add Touch ID based fingerprint protection to their apps. Once you have enabled BioProtect for any app you will only be able to access it after a fingerprint scan. BioProtect is available in Cydia for $2.99.
12. Cream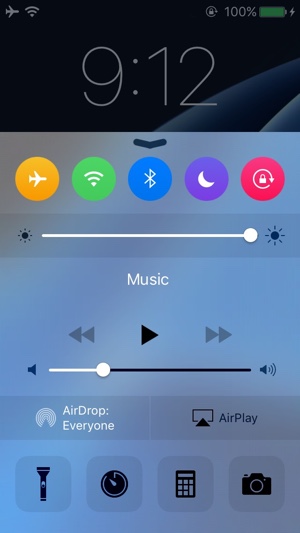 Cream is a simple tweak that colorizes the Control Center toggles when they are on. This mimics the look of the Apple Watch buttons. While Cream works perfectly with the stock Control Center it also supports other tweaks such as CCSettings, Polus and others. You can download it from Cydia for free.
13. Clex3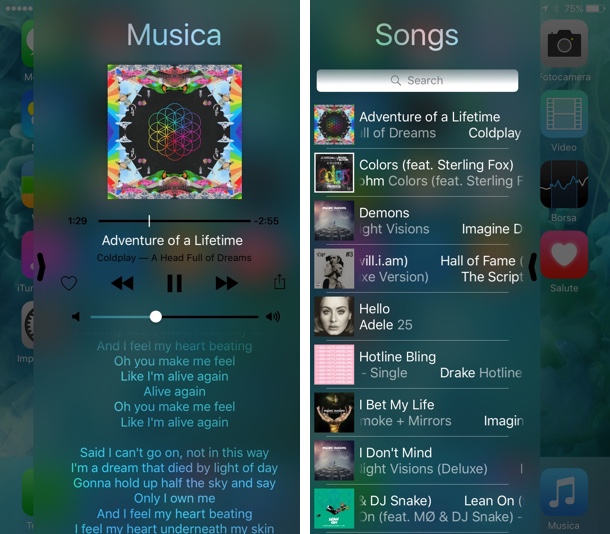 Clex3 is another must have Cydia tweak for jailbroken iOS 9 devices that allows users to control now playing music with touch gestures. You can access the song list by swiping from left side without even opening the Music app. You can also access a now playing screen complete with music controls, artwork and lyrics by swiping from the right side. Clex3 tweak is available in Cydia for $2.99.
14. Carrot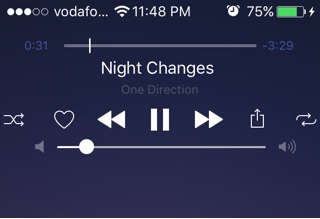 Carrot tweak adds shuffle and repeat buttons to the lockscreen and Control Center music widgets, allowing users to perform these commonly used actions without unlocking the device and opening the Music app. You can download Carrot app from Cydia for free.
15. Cercube 3
Cercube 3 is a must have Youtube app tweak that makes it possible for users to download their favorite Youtube videos for offline use. The tweak adds a download button on the playback screen and has a dedicated downloads section. In addition to that it also offers a number of other useful features including exporting audio to Music app, watch videos in 1080p, audio playback even when you exit the Youtube app and more. Cercube 3 is available in Cydia for free.
16. CycleBluetooth
CycleBluetooth makes the life of Bluetooth accessory users easier by enabling Bluetooth connection just as it was before respring. Usually when you respring the Bluetooth connection is lost and you have to connect to it again. With CycleBluetooth that problem is solved. You can download it for free.
17. CCSettings
CCSettings is one of my favorite tweaks and a must have for every jailbreak user. It adds additional toggles to the Control Center that you can access by swiping ont eh toggle bar. You can also arrange the toggles according to your liking or remove the ones that you don't use. CCSettings is available for free.
CCNotes lets you create quick notes in the stock Notes app from anywhere. All you need to do is swipe up on the Control Center where you will find the new CCNotes widget. Once you have created a new note you can return to whatever you were doing before by hitting the done button. CCNotes is a free tweak.
19. Dynamics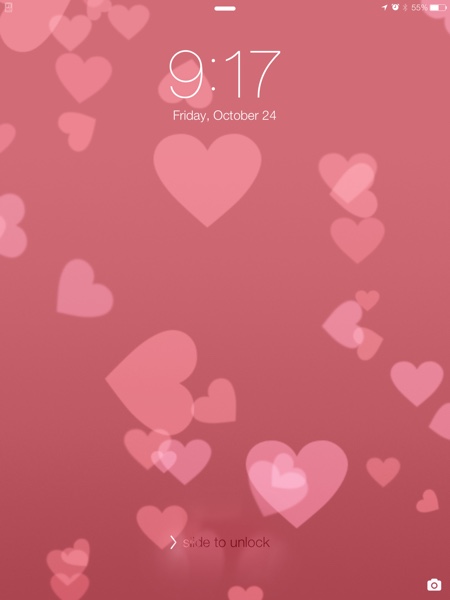 iOS 7 brought dynamic wallpapers featuring bubble shapes that would move around the screen. Dynamics tweak allows users to replace those bubbles with any other shape or icon of their choice. After installing the tweak you can apply it through WinterBoard. Dynamics replaces the bubble with user selected shapes without changing the wallpaper background. This means you can pair your favorite wallpaper with the shape of your choice. You can download Dynamics from Cydia for $0.99.
20. DeleteCut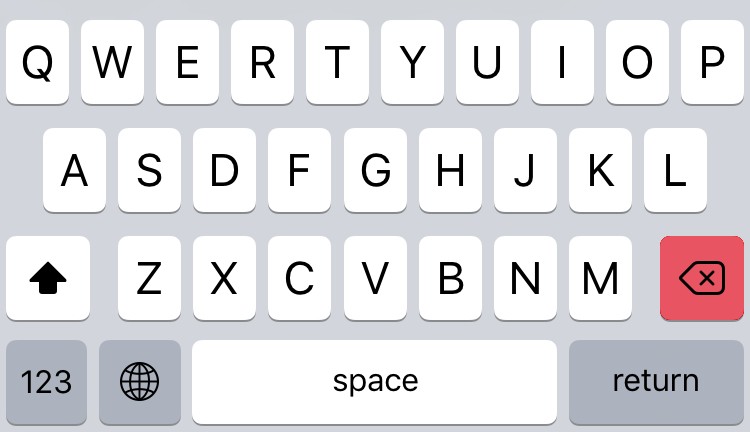 DeleteCut allows users to erase the whole word in a single tap. The best thing about DeleteCut is that it works parallel to the normal delete functionality of iOS. So you can switch between normal delete feature and DeleteCut by pressing on the Shift key. DeleteCut is a free tweak.
21. Decorus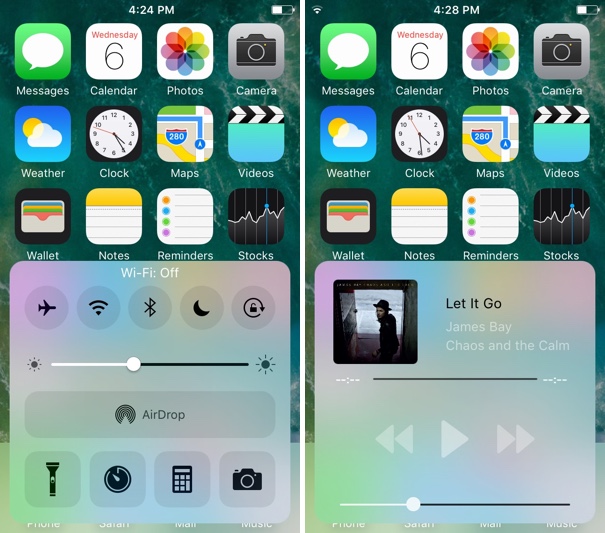 Decorus brings iOS 10 style Control Center to iOS 9. So instead of a simply drawer style interface you will get a detached and floating Control Center with curved rounded. You can download Decorus tweak from Cydia for $0.99.
22. EasyAppOrientation
EasyAppOrientation tweak allows users to lock the orientation of different apps in the direction of their choice. You can change the orientation on per app basis. So if you prefer to use Notes app in left side orientation you can choose this setting from the Settings app. EasyAppOrientation is available in Cydia for free.
23. Eclipse 3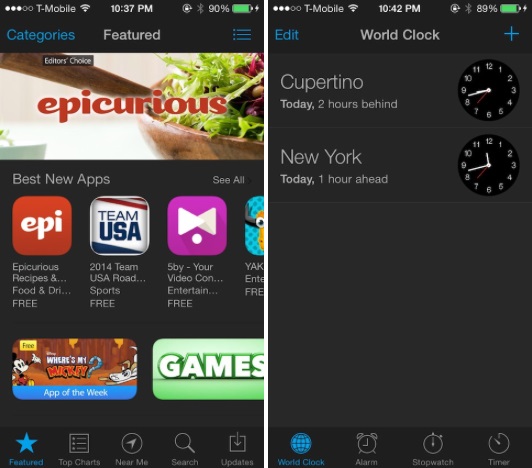 If any tweak deserves be be called a cool Cydia tweak its Eclipse 3, which brings a much needed dark mode to iOS 9. It adds the dark mode as well as other colors of user's choice to stock as well as many third-party apps. You can download Eclipse 3 from Cydia for $0.99.
24. Fern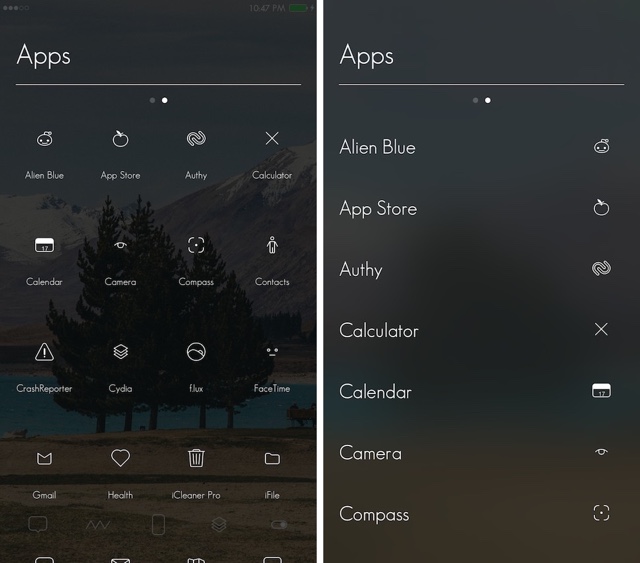 Fern is a beautiful app launcher for iOS 9. This highly customizable app launcher allows users to add their most used apps to the launcher customize its look and choose between the list and grid views. You can download it for $1.99.
25. Filza File Manager/iFile
iFile or Filza File Manager are two of the most useful tools that allow users to access root directories of their iPhone or iPad. This is a very powerful feature that allows users to add, remove or modify files from iOS's internal directories. You can also use iFile to remove unused files from your device that are just taking up valuable space. iFile and Filza File Manager apps are available for free.
26. FolderEnhancer 7/8/9
With FolderEnhancer tweak you will get some useful folder related features like nested folders, ability to store more icons per folder page, layout customization, animation customization and more. You can download FolderEnhancer for iOS for $0.99. 27,
27. HideMeX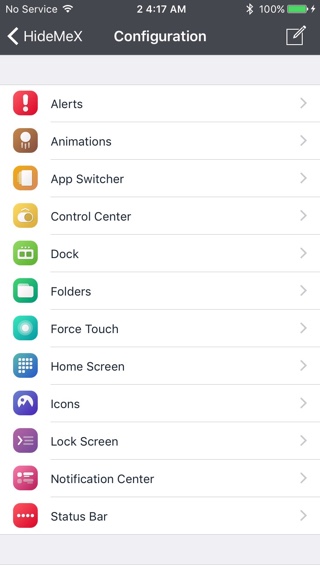 HideMeX for iOS 9 allows users to customize different areas of their device that includes hiding certain elements, changing background colors, disabling blur effects, changing animation, change font colors, customize Control Center and App Switcher and more. You can download it for $2.99.
28. iCleaner Pro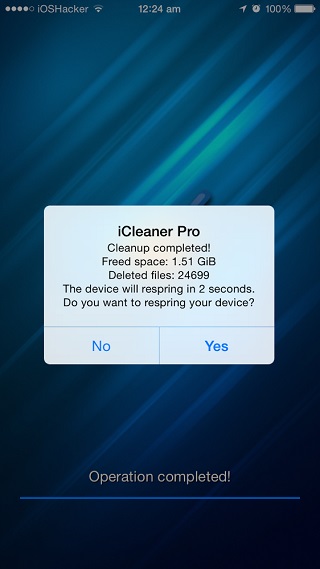 iCleaner Pro is an amazing Cydia tweak that makes it possible for users to free up space on their device by deleting unused files, caches and things that are no longer useful. The tweak is capable of freeing up GBs of data in one clean up. You can download iCleaner Pro from Cydia for free.
29. Keyhook
Keyhook tweak is for those who use a physical Bluetooth keyboard with their iPad or iPhone. It allows users to launch apps and scroll through the lockscreen without even touching the screen, while only using the keyboard. If you are a Bluetooth keyboard user, then you would know how big of a problem this tweak solves. You can download it from Cydia for $1.99.
30. Fingal
The Fingal tweak adds animation to the homescreen app icons. Users can apply animated themes to icons and bring their homescreen to life. It is available for free in Cydia.
31. Meteor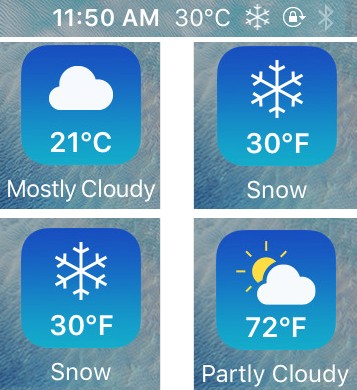 Apple added live icon to the Clock app with iOS 7, however until now they have yet to add the same to any other stock app. One app that should have a live icon is the stock Weather app. Meteor solves this problem by adding weather live icon to it, which shows current temperature as well as weather condition. It also adds the weather status and the current temperature in the status bar. Meteor is available for $1.99.
32. Nuntius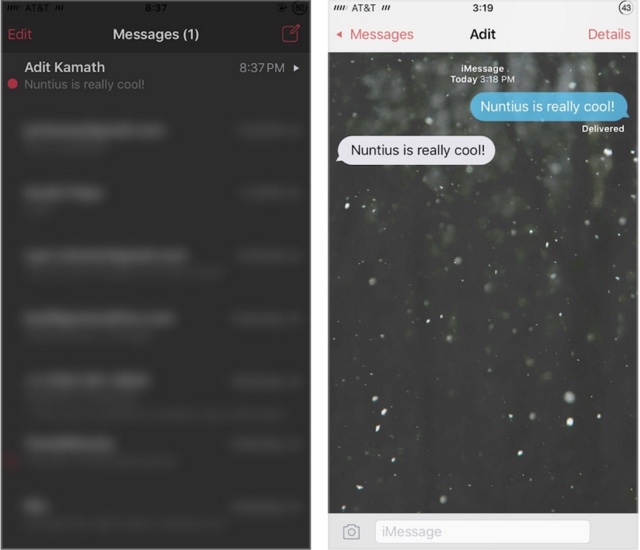 iOS 10 brings a ton of new features for the iMessage app. However if you want to spice up the look of the iOS 9 Messages app, then Nuntius has got you covered. It allows users to change the background, bubble colors and the list view as they like. The tweak offers many customization option available through the Settings app.
33. NCCards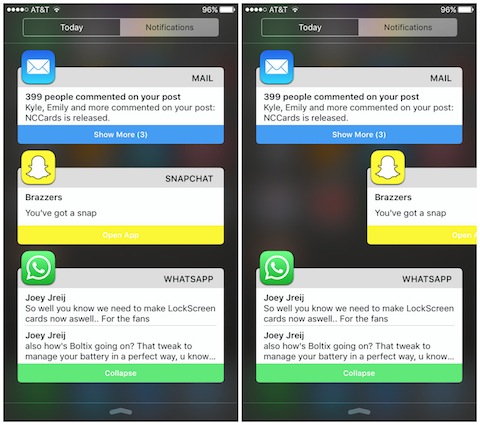 NCCards tweak brings watchOS inspired notifications to the Notification Center and the lockscreen. This gives a very different and colorful look to the notifications complete with app icon, message preview and collapsable bar of the app's icon color. NCCards is available for $3.99.
34. OneTapClear
iOS 9 has many small annoyances that just make the lives of some iOS users miserable. OneTapClear solves one of these annoyances by allowing users to clear pending notifications in the Notification Center with a single tap. Normally you have to tap twice to clear notifications. You can download OneTapClear for free.
35. PersonalAssistant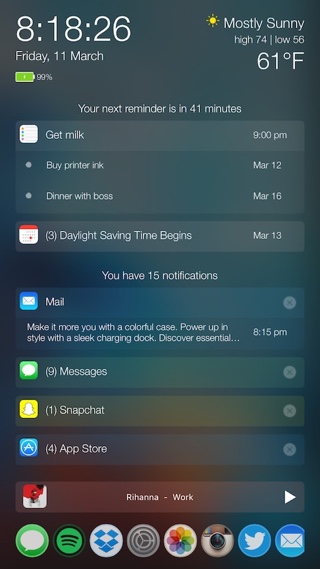 PersonalAssistant adds useful information from different apps right on the homescreen along with current temperature, app shortcuts and the music widgets. It truly turns the lockscreen into your PersonalAssistant. You can download it for $4.99.
36. Protonix
Protonix tweak lets you perform different actions such as launching different apps or add different types of text by typing a keyword. You can simply create keywords and assign them to actions. Whenever you type those keywords related actions will be performed. While you can create as many keywords you like with Protonix, it offers many by default too including the one that enters current date, now playing music, IP address and more. It is available for $1.50.
37. PaperGram (InstaPaper)
PaperGram tweak will automatically take any image from your favorite Instagram feed and set it as your wallpaper. You can download it for free.
38. ProximityLock
ProximityLock tweak will let you lock your iPhone by simply putting your hand on the proximity sensor, which is located right above the camera on the iPhone. This means you will be able to lock your iPhone without actually pressing the lock button. ProximityLock is available for free.
39. Pokèmon GO tweaks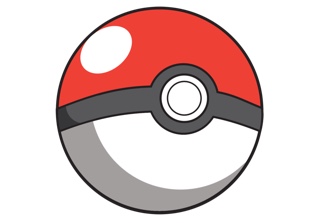 If you are playing Pokèmon GO on your iPhone, then some of the tweaks you should be downloading include PokemonGoAnywhere, Masterball and Pokemon Lock. Read more about them here.
40. RevealMenu
If you have a non-6s device and want to have the 3D Touch like functionlaity, then simply download and install the RevealMenu tweak. It allows users to have 3D Touch menu and peek and pop shortcuts on a non-3D Touch supported device. You can download RevealMenu for free.
41. SpotApp
With SpotApp you can replace the Spotlight search feature of iOS 9 with any app of your choice. For example you can launch the Google Search app as you invoke Spotlight. You can download SpotApp for $1.99.
42. SmartBatteryPercentage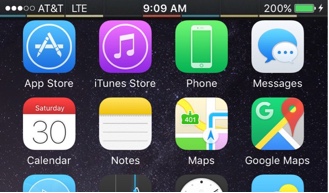 If you use Apple's official Smart Battery Case for your iPhone, then you should try the SmartBatteryPercentage tweak. It combines and shows the overall remaining battery life for the case's battery and the device's battery. So if both are fully charged you will get 200% in your status bar. It is a free tweak.
43. Springtomize 3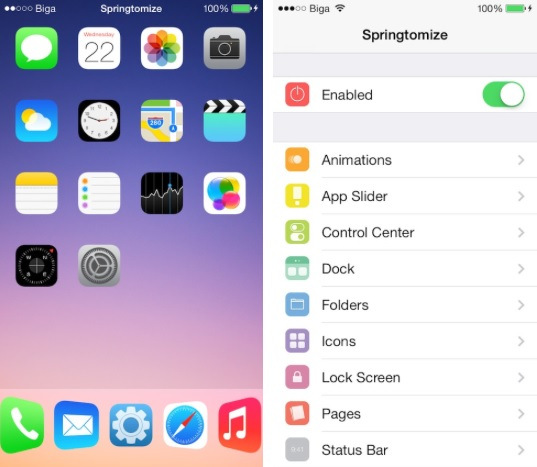 Springtomize is a super powerful tweak that allows users to customize different sections of their iOS device. You can customzie App Switcher, animations, dock, folders, icons, lockscreen, status bar and more. Springtomize 3 has so many features that it will eliminate the need of installing tens of other tweaks. Springtomize 3 is available for $2.99.
44. SwipeSelection
SwipeSelection makes typing much easier and fun by allowing users to move the typing cursor and select text by simply swiping their finger on the keyboard. You can download it for free.
45. TimeAlarm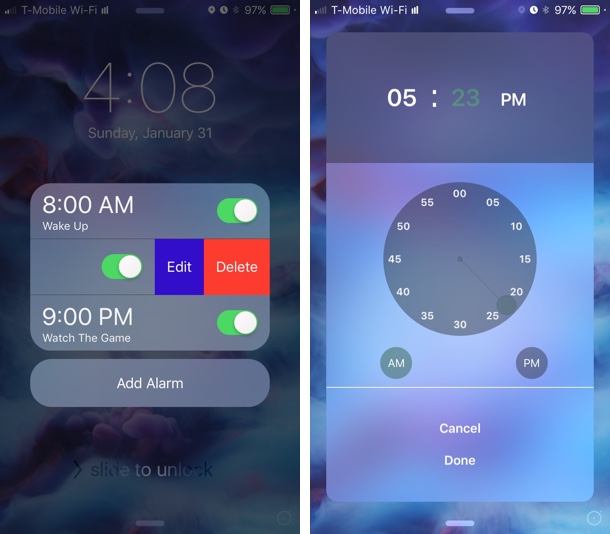 TimeAlarm tweak lets you add, remove and edit alarms right from the lockscreen so you don't have to unlock the device and look for the Clock app every single time. TimeAlarm interface can be invoked with a user-selected Activator gesture. You can download TimeAlarm from Cydia for $1.
46. TinyPlayer Lite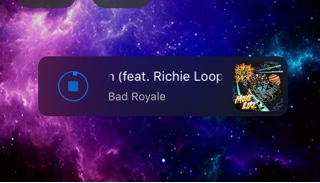 TinyPlayer Lite is a music widget for the homescreen that you can move around the screen. In addition to the homescreen the tweak also works inside apps so you can control music from anywhere you like. You can download it for free.
47. Unicode Faces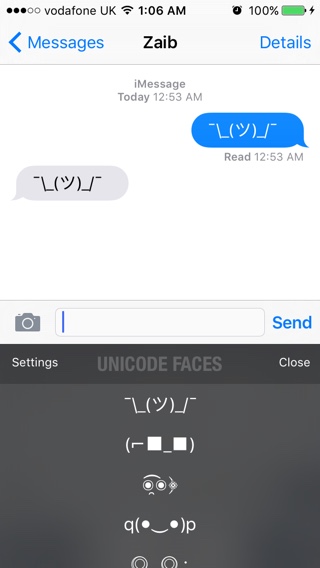 Unicode Faces tweak makes it super easy for users to add Unicode Faces right from their keyboard. It integrates with the current keyboard and can be accessed with a simple shortcut. You can download Unicode Faces for free.
48. VirtualHome
VirtualHome is a home button tweak that allows users to return to the homescreen by simply double tapping on the home button. This means you can access the homescreen without even pressing the home button. It also adds other shortcuts such as short hold and tap, single tap etc that you can assign to different tasks.
49. Watusi
Watusi is another WhatsApp related tweak that adds a number of features to the app. With Watusi you can freeze your last seen status, turn off read receipts, send unlimited photos, make the app ask before initiating a call, hide timestamps and more. Watusi is available for $0.99.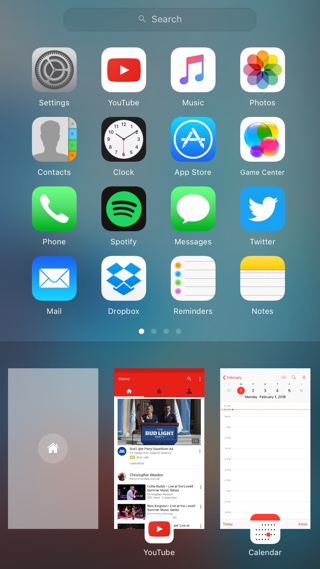 Zentrum tweak merges the Control Center, App Switcher, app launcher and a music player in a single interface and does it quite nicely. It also places a search bar on the top. It replaces the normal App Switcher so is accessible through double press of the home button, however you can also assign any other activation to it from Settings. Zentrum is available in Cydia for $1.99.
There you go folks, these are the 50 of  the best and must have Cydia tweaks for iOS 9 that you should download in 2016. If we have missed any, which we are sure we have then do let us know in the comments section below.
Disclosure: iOSHacker may receive a commission if you purchase products through our affiliate links. For more visit our privacy policy page.