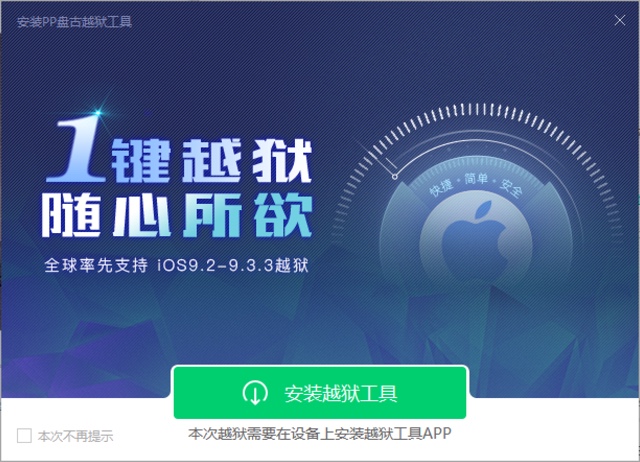 The new Jailbreak by PanGu is out and is now available for download. The jailbreak supports iOS 9.2 and iOS 9.3.3 operating systems, meaning it can jailbreak 64-bit iPhone, iPad or iPod touch running the latest version of iOS. The first thing that came to our mind when we saw the release was is this jailbreak untethered or not. We expected it to be untethered, as this has been the case with previous PanGu releases. Also, its been a while since we have seen jailbreak teams releasing a tethered jailbreak.
Upon further investigation we came across a note on PanGu's official website that said this is "Jailbreak on the Demand". The site further explains that the user will be able to easily remove the jailbreak from their device by rebooting his or her iPhone. This clearly suggests that unlike previous releases this jailbreak is not untethered, as it is temporarily lost when the device is rebooted. However what makes PanGu's new jailbreak unique is that it does not require users to connect their device to a computer in order to get the jailbreak working again after the reboot.
Instead all they need to do is launch the PP app that is installed on their iPhone or iPad. So when you reboot your device, in order to get the Cydia and tweaks working again you have to launch the PP app and you are good to go.
This is obviously not an ideal situation and by calling it an 'on-demand' jailbreak PanGu is just trying to sugar-coat the tethered jailbreak release. Despite that it is important to acknowledge that this is certainly better than the traditional tethered jailbreak that require you to connect your iPhone to a computer, which also has to have jailbreak tool installed or from no jailbreak at all.
We hope PanGu will soon update the jailbreak with untethered functionality and release to tool for Mac and 32-bit device users too.