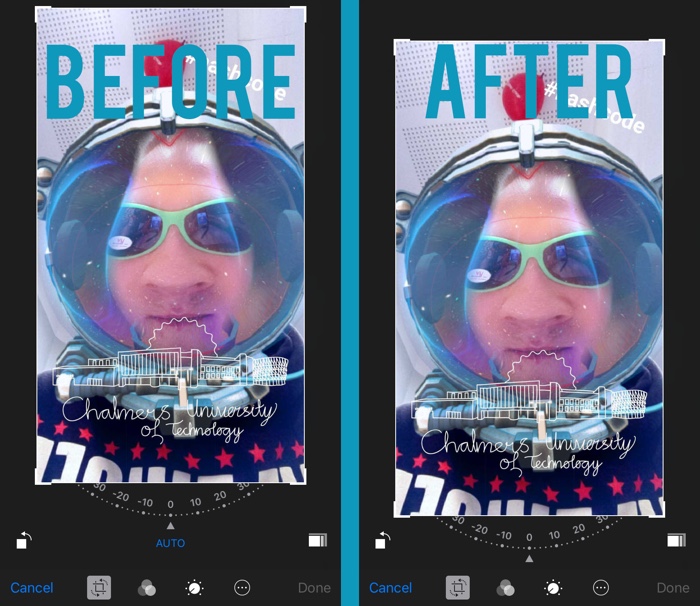 Apple is a company that is obsessed with keeping things simple and user-friendly. However there is one rare slip up in the photo editing feature of the Photos app, which is frustratingly user hostile. If you haven't been able to guess yet, we are talking about the image cropping feature of the stock Photos app. The problem usually occurs when you are trying to crop screenshots or images with greater height than width.
Whenever you try to crop the upper section of the image by grabbing its top part, the Notification Center grabber appears preventing you from achieving the desired results. After a few tries things can get very frustrating. Thankfully the new BetterPhotoCrop tweak solves this problem. It does so by moving the cropping area lower than it normally is, making it more convenient for users to pull down the crop area. BetterPhotoCrop also replaces the Reset button with a hold and release gesture.
It still surprises us that Apple has not recognized this design mistake and fixed it yet. The problem still exists in iOS 11 beta 2. We hope someone at Apple sees this tweak and fixes the issue when iOS 11 is finally released.
BetterPhotoCrop tweak is available in Cydia for free and works with iOS 10 powered devices.
Disclosure: iOSHacker may receive a commission if you purchase products through our affiliate links. For more visit our privacy policy page.