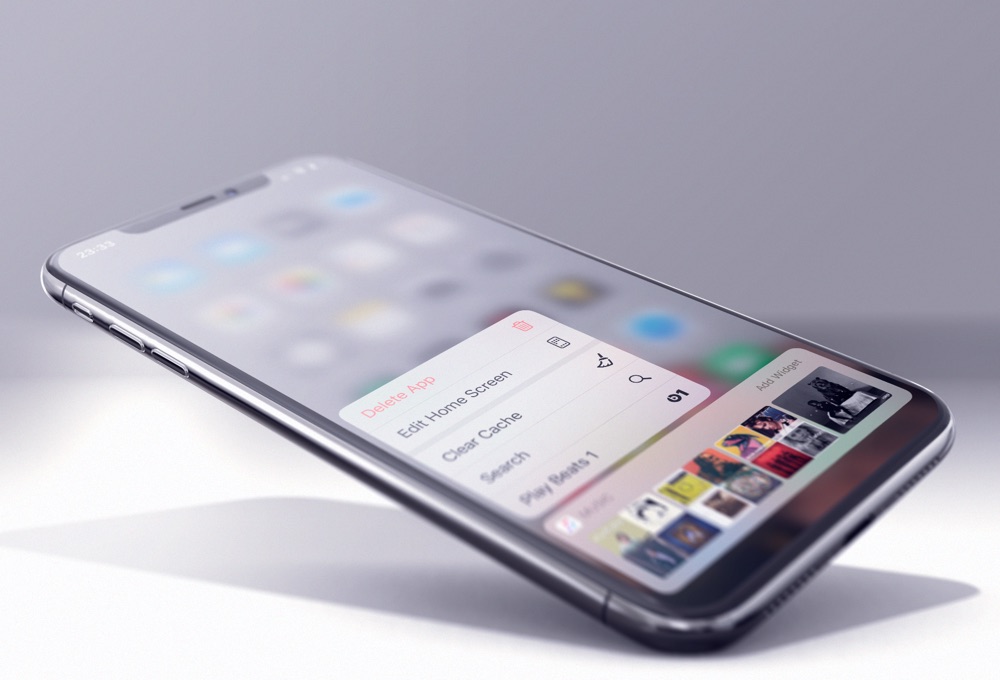 Having the ability to reset an app to its factory state or clear an app's cache can prove to be helpful for a number of reasons. By resetting an app you can clear out its data and bring it to the state as it was when you first downloaded it from the App Store. While the ability to clear its cache can help you in getting rid of redundant data, and free up your device's storage space without having to delete or offload the app from your device.
A new tweak from developer alex_png called CacheClearerX brings the ability to easily reset app's data and resetting it to the state in which it was downloaded from the App Store. The same tweak also offers Clear Cache option that will clear an app's cache and free up user's disk space on the iPhone.
This tweak is based on the CacheClearer tweak by Ryan Petrich, which has been around for many years. However with CacheClearerX its developer has made the tweak compatible with iOS 13 and added a few new features that will make it easier for users to clear any app's cache.
With CacheClearerX you can simply open clear any app's cache right from the home screen. All you need to do is tap and hold on an app's icon to access its quick action menu. Once the menu appears simply tap on the 'Clear Cache' option in order to clear that app's cache and free up space on your device.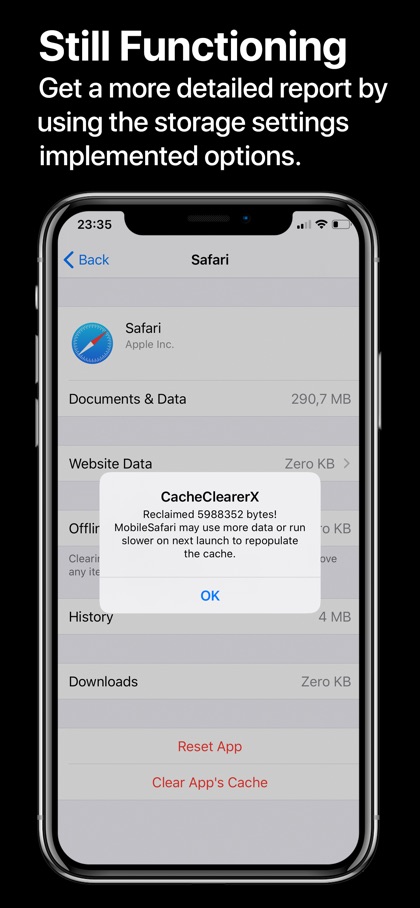 You can use the CacheClearerX quick action menu option with any app of your choice. After you have cleared an app's cache the tweak warns the user that the action might result in app temporarily running slow as it will need to reload all of its assets.
The Reset feature is not accessible through the quick action menu though, so in order to access it you have to go to Settings > General > iPhone Storage > App-Name and from there tap on the Rest App option.
You can download CacheClearerX tweak on any jailbroken iOS 13 device by adding alex_png's repo (https://alexpng.github.io) to Cydia or any other package manager. It is available as a free download.
Disclosure: iOSHacker may receive a commission if you purchase products through our affiliate links. For more visit our privacy policy page.