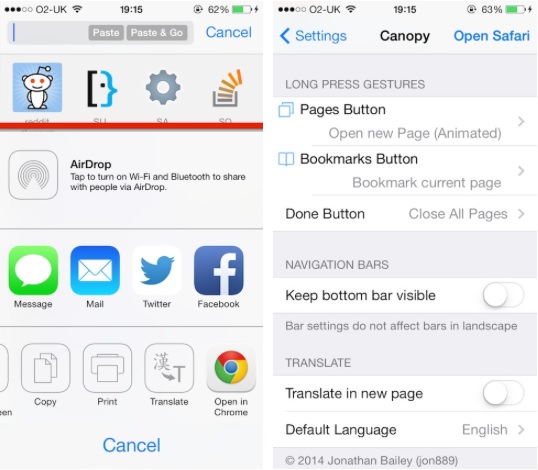 Despite the presence of a number of good alternatives in the App Store Safari remains the best web browser for iOS devices. But just like everything else this stock iOS application has some missing features and there are a few things that need to be improved. A new tweak called Canopy for iOS 7 does exactly that by bringing a large number of features and enhancements to Safari browser. It runs on both iPhone and iPod touch and requires iOS 7.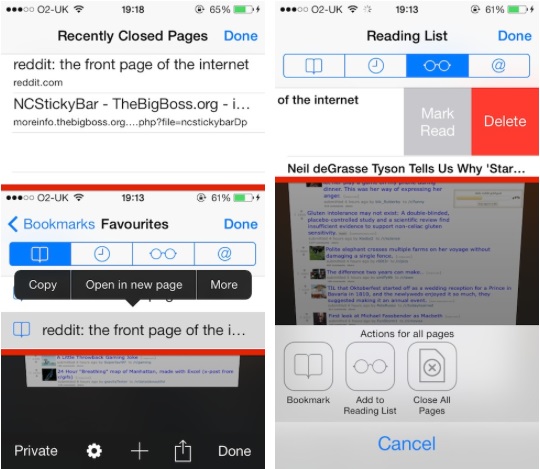 Canopy for iOS 7 brings the following features to Safari
Ability to open recently closed pages
Option to prevent the navigation bar from hiding
Paste and go buttons for the address bar
Long press feature capable of performing a number of functions
Ability to open links in Chrome right from Safari
Option to translate pages through the action menu
Swipe function to mark reading list articles as read or unread
Ability to add all open webpages to reading list or bookmarks
Ability to share webpages on Facebook, Twitter, iMessage an email
and more…
Canopy is a great tweak that brings much needed features to Safari and makes it better. You can download it from Cydia for $1.99.