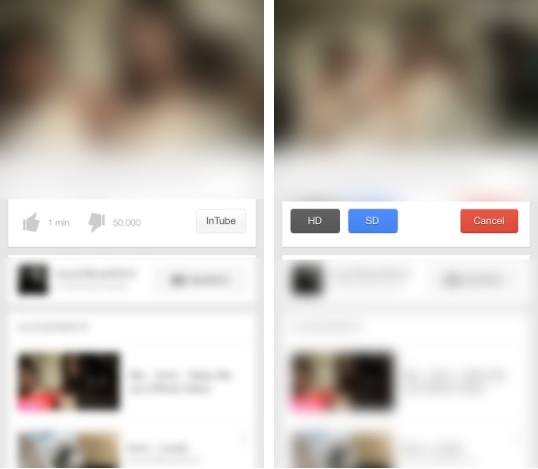 iOS users know that when it comes to downloading content such as videos from the web their device has limited capabilities. They also know that if there device is jailbroken they don't have to worry about such limitations. A new hack called InTube makes it possible for iPhone and iPod touch users to download Youtube videos right on their device, that too from the official Google Youtube app. InTube tweak adds the 'InTube' button to the video's page that when tapped shows download options to the user.
The tweak enables users to download the video in 360p or 720p qualities, which they can choose by tapping on the SD or HD buttons. InTube integrates well with the Youtube app and the download is performed in iTunes Store app. After completion the video is automatically added to the stock video and music apps. When a download is in progress you can see how much has been downloaded by looking at the progress bar.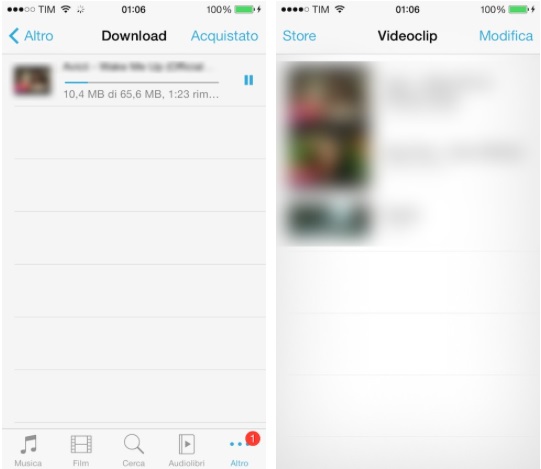 Want to download multiple videos at the same time? With InTube you don't have to worry about one download to complete in order to start another as you can simultaneously download as many Youtube videos as you want. Along with the video this tweak also downloads the Youtube info of the video including its name and thumbnail so it is easier for you to manage downloaded content.
InTube tweak is available in Cydia's BigBoss repo right now for $1.99. It does not feature support for iPad.