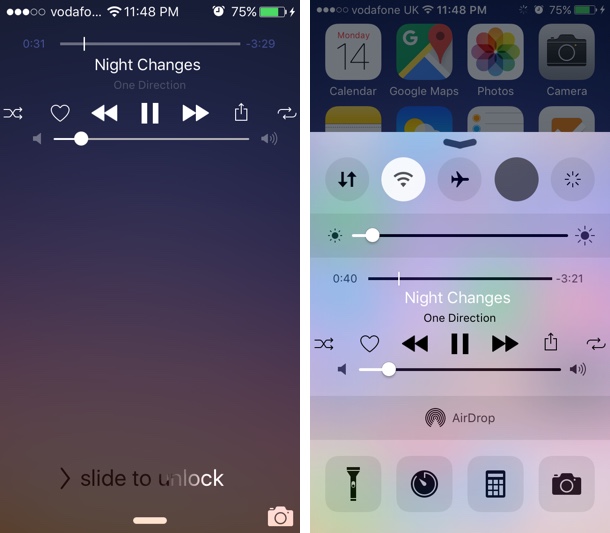 When it comes to listening to music, the stock Music app remains the user favorite. The music widgets that are available through the lockscreen and Control Center also help in enhancing the music listening experience for users. While the audio widgets are good as they are, there are two important buttons that are missing from them. There are times when you are listening to a playlist and want to repeat the playback of a particular song. There are also times when you want enter the shuffle mode. In order to do both of these things you have to unlock your iPhone and open the now playing screen of the Music app.
Carrot tweak for jailbroken iOS makes things easier by adding the two missing buttons to the music widgets. After installing the Carrot tweak you will get the super useful shuffle and repeat buttons right on the lockscreen and the Control Center. Now whenever a song is playing you can simply tap on these buttons to perform the related actions, without the need of launching the app, or if your device is locked – unlocking it and then opening app.
There's not much to configure for this tweak, however you do get a preference panel where you can make the buttons white in case you are using a dark background, ability to replace the heart and share buttons with the new shuffle and repeat buttons, and more.
You can download the Carrot tweak from Cydia for free. It is available under the 'repo.ioscreatix.com' repository.