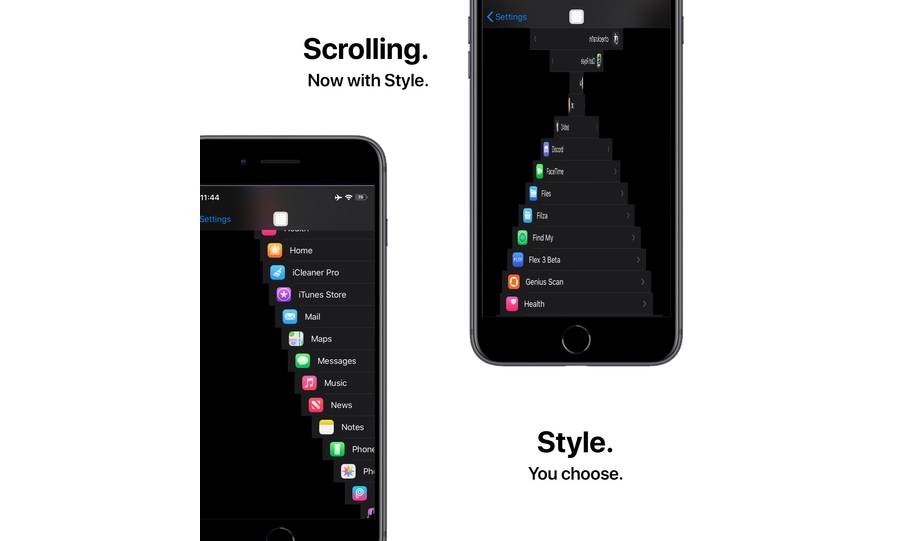 Are you looking to spice up the Settings app and other apps that use iOS table views? Then check out Cask 3. You can add stylish animations to the the Settings app and other apps with the help of Cask 3 tweak.
Long time iOS jailbreak fans might remember Cask tweak, which added scrolling animations iOS table views. Cask 3 is the successor to the original Cask tweak by Ryan Petrich with support for newer versions of iOS.
With Cask 3 you get really nice animated table scrolling on all screens that have table views. When you scroll up you get the cool animation that includes a total of 11 styles that you can choose from including the following:
Fade
Flip
Bounce
Color
Glitch
Helix
Rotate
Zoom
Drop
Stretch
Slide
You can choose whichever style you like the most from the list above and it will be become the animation for table scrolling in all apps that use table views.
You can download the Cask 3 tweak on any device that is running iOS 14 or later. The hack is available under the Packix repo as a free download.
More tweaks you need to checkout: