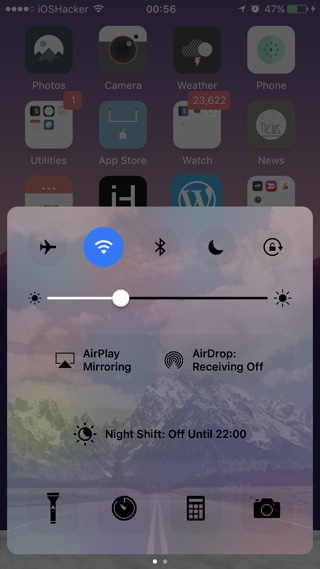 Ever find Control Center's background to be boring? If yes, then you are certainly not alone. iOS does not allow users to change the appearance of the Control Center however that does not mean you don't have a choice. A Cydia tweak called CCWallCustomizer makes it possible for users to completely change the look of the Control Center by adding a user selected image as its background. Users can choose any image of of their choice from their device's camera roll as the Control Center's wallpaper.
To set any image as Control Center wallpaper simply open CCWallCustomizer tweak's Settings. First make sure the 'Enable Tweak' toggle is on. Then tap on the 'Pick An Image' and choose the image you want to use in the background. It can be any image from your photos. Once you have selected the image your device will quickly respring, after which you will see the new background of Control Center.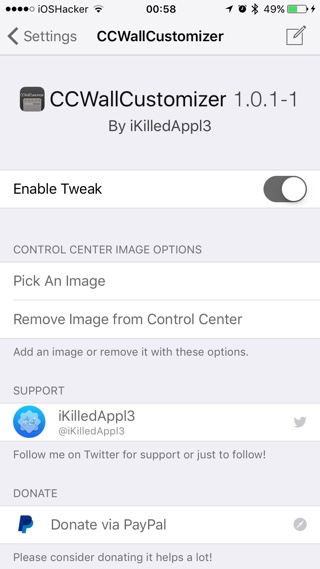 If you want to remove the image from Control Center without uninstalling the tweak, then you can also find a dedicated button on tweak's Settings page.
You can download CCWallCustomizer tweak from Cydia for free. It works with iOS 10 or above. Do note that it is currently incompatible with Noctis and other dark mode tweaks out there.