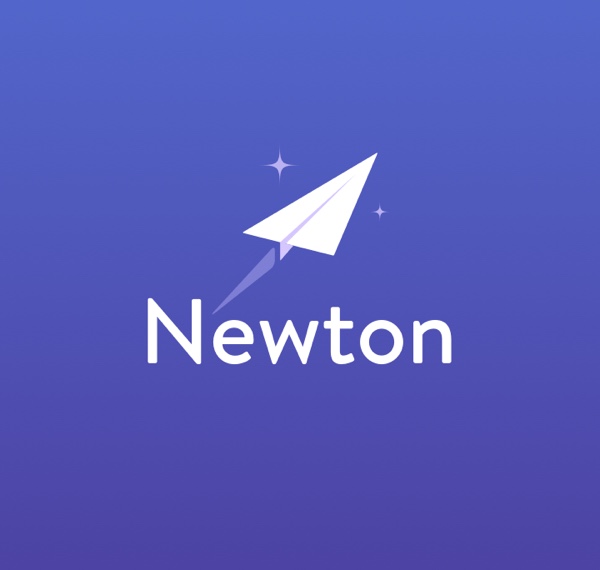 In my search for the perfect mail app that I could use across all my Apple devices I have tried and tested a bunch of options. Many options came and went however the one that always stayed was Apple's stock Mail app on macOS and iOS. While there's nothing about the Mail application that makes it special the fact that it just works was enough to keep it set as my default mail app. Even though Mail does its job just fine I never stopped looking for other options. Recently I came across Newton mail service, which I later discovered is the rebranded version of CloudMagic. I always liked CloudMagic but never ended up using it full-time, so with rebranding I decided giving Newton another chance.
What makes Newton a good option for Apple users is that it is available on both iOS and macOS platforms. And for those of you with Apple Watch there's even a dedicated Watch version. Having it present on my Mac as well as on my iPhone made my life convenient, since I didn't have to deal with different apps whenever I switched between devices.
Design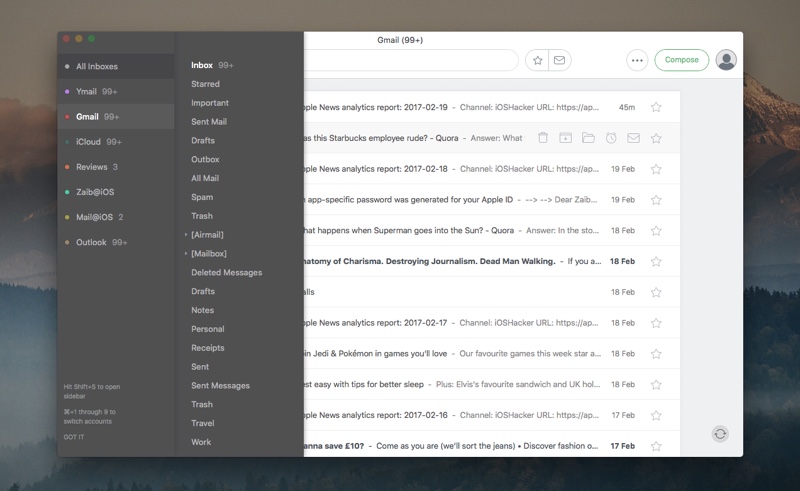 Whatever email app I use, it instantly becomes one of my most used apps on both Mac and iOS. So when considering a primary email client for my work and personal inboxes its design is something that is on top of the list. With Newton mail, design was not an issue. The app has a simple and minimalistic user-interface that I personally love. The app follows the same design language on both mobile and desktop platforms, which makes switching between the two pretty seamless. While Apple Mail is stuck in the past, Newton embraces the present and does it well. The compose, reply, email list, threads and other main screens of the app have been designed so that the email content is always in focus.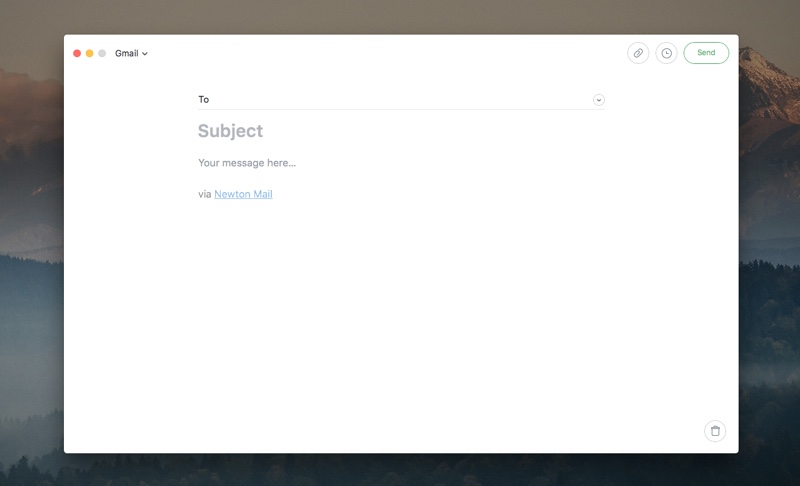 With no distracting buttons on the compose window you can focus on the most important thing: The email itself. When you click on the compose screen you are presented with a minimalistic screen that has input fields for To, Subject and Email body. CC and BCC fields are only revealed after you press the arrow button, while they remain hidden when you don't need them.
Features
Newton Mail is feature-packed, something you might not notice immediately thanks to its minimalistic design. The app has some amazing features called 'Superchargers', which let you do a number of unexpected things with your emails (more on this in the next section). Newton also offers push notifications for new emails on all inboxes. So when a new message arrives you will know about it instantly. You can add accounts from all mainstream email providers including Gmail, Microsoft Exchange, Yahoo! Mail, iCloud, Outlook and more. Newton also supports IMAP, so you can also add private email accounts on it. It also offers custom signatures for each email account, customizable toolbar, keyboard shortcuts for inbox switch and other actions, 2-step verification and more.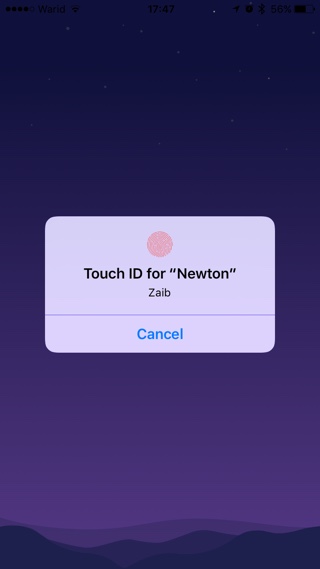 If you are concerned about privacy, then you can enable passcode lock on Newton. Once passcode lock is enabled Newton will only open when the user has entered the correct passcode or scanned his or her fingerprint on the Touch ID sensor.
On Newton's website you can also log into your account and manage your Newton account. The most useful thing on its website is the option to remote wipe data from your devices. This is pretty useful in case you have lost your phone or laptop and want to keep your email secure.
The Superchargers
Newton mail app offers a number of super useful features perhaps appropriately called Superchargers. The features bring a number of modern features that truly bring the email to the era of smartphone. These features include snooze, read receipts, undo send and more. Below we have detailed what each 'Supercharger' does in the Newton app.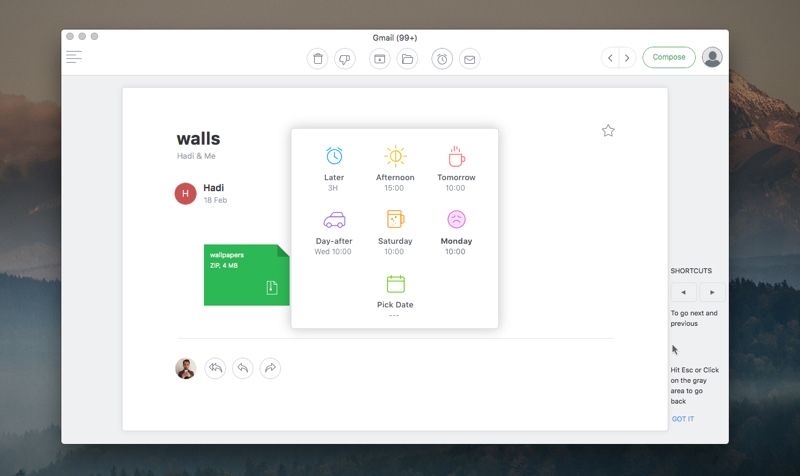 Snooze: Snooze as its name suggests 'Snoozes' your email like the morning alarm. From Settings, you can choose the snooze time of your choice. When you snooze an email Newton will make it disappear and bring it back after the specified time. You can snooze an email from 1 to 3 hours.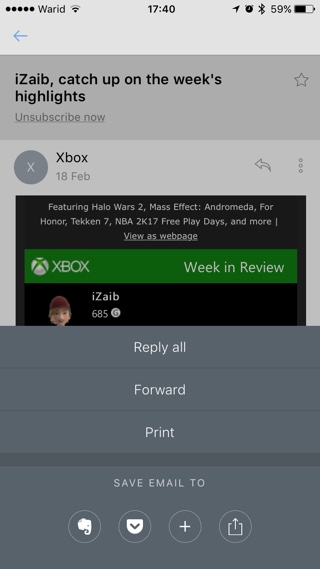 Connected Apps: Newton features integration for a number of third-party services. From preferences, you can connect any productivity service you use, after which you will be able to save email content and files directly to them. Newton supports Todoist, Evernote, Instapaper, Pocket and more.
Sender Profile: Newton can provide you useful information about a sender such as his or her job title, location, LinkedIn profile, Twitter or Facebook profile.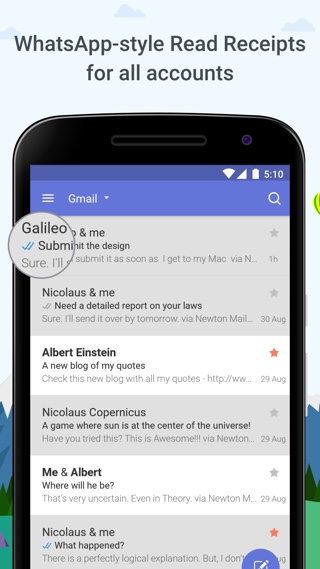 Read Receipts: In the era of iMessage and WhatsApp, it is hard to imagine a service that does not give you read receipts. However most email services and apps don't support this feature keeping whether someone has read your email or not a mystery. Newton tells you if someone has read your email by showing a blue tick. It even gives user an option to get notified once an email has been read. This is my favorite Newton feature and it works with all email providers.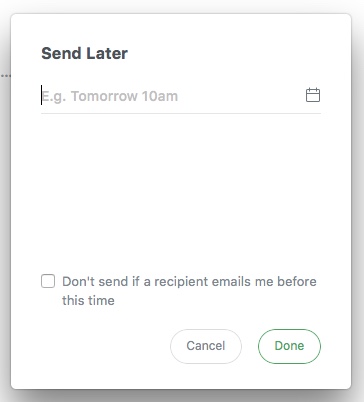 Send Later: Want to send an email later? Just compose it and ask Newton to send it at a specific time of your choice.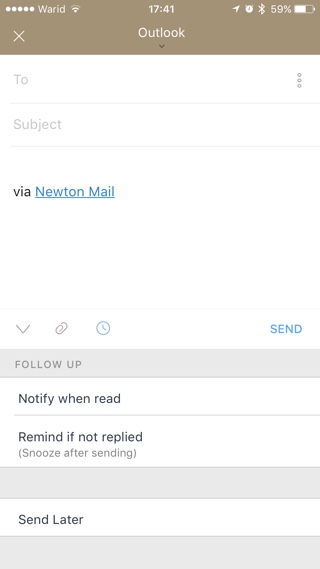 Remind if not replied: You can make Newton notify you when someone has not replied to your email. Pretty useful when exchanging threaded emails.
Undo Send: Newton's Undo Send feature can be a life saver. You can instantly pull an email from receiver's inbox if you send it by mistake with press of a button.
The apps (Mac, iPhone, Watch)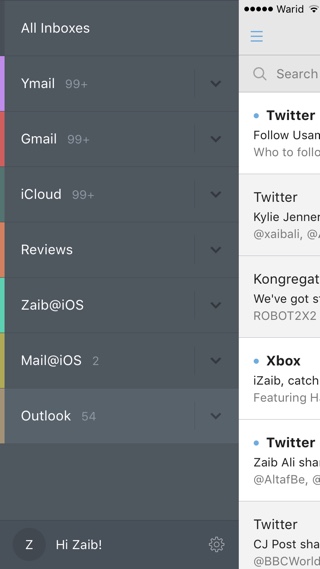 Newton Mail has apps for all macOS and iOS devices. One thing that I really liked is that unlike Apple's Mail apps on Mac and iPhone, you don't have to add all of your email accounts again. So if you sign up and add each of your email accounts on the Mac app, you can then simply download, launch and Sign in to Newton Mail on your iPhone, iPad or any device and start using it. Newton also applies any change you make in the Settings to all connected apps. So if you make a change in the iPhone app, the Mail client will automatically update without requiring you to change the setting again.
The color coding on the email list page for different email accounts comes pretty handy. This lets you know which email account any particular message belongs to. You can also choose a different alert sound for each of your inboxes, so you will know if the last email came to your private account or the work one.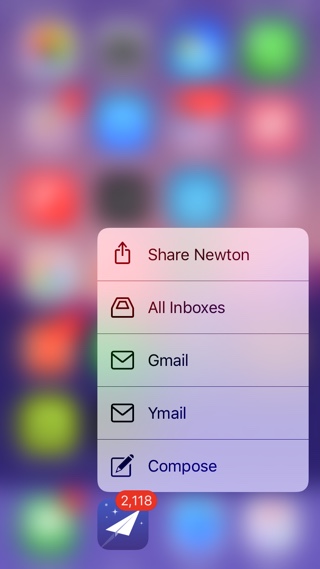 One thing that was noticeably missing from the Newton Mail app was 3D Touch support. While you get the typical 3D Touch menu on the homescreen that lets you quickly access particular inboxes or the compose screen, there are no 3D Touch gestures available inside the app. I particularly missed the peek and pop feature on the email list page, as I have been using it on the stock Mail app and found it quite useful.

The Newton Mail Watch app is quite powerful and lets you perform a number of operations without requiring you to take out your iPhone. You can read emails, reply to them using voice based text input, predefined messages or through scribble input just like the stock Mail app. The stock Mail app's watchOS client only shows a single folder that contains messages from all email accounts. Newton offers 'All Inboxes' too, but in addition to that you can also access inboxes for individual email accounts. This is really helpful when you have multiple email addresses and receive tens or more emails on a daily basis.
Compatibility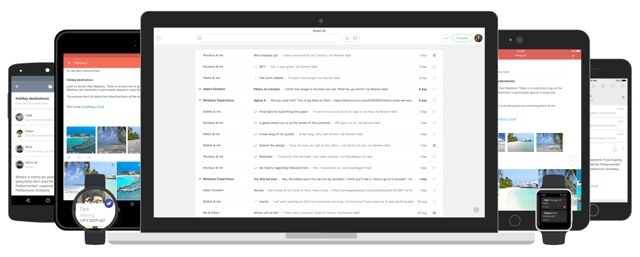 One of the biggest strengths of the Newton Mail is that it is a cross platform service. Once you start using Newton you can log into your account and access all your inboxes. Newton is available on the following devices.
Mac
iPhone
iPad
iPod touch
Apple Watch
Android
Pricing
Newton Mail is a premium subscription based service that costs $49.99 per year. One subscription covers one user, and he or she can use it on all devices. You can add as many inboxes in your Newton account as you like.
Final thoughts
I have been using Newton app as my primary email client on my Mac and iPhone for the sake of this review. And while I have come to appreciate the amazing features and design it provides, the $49.99 a year subscription fee does seem steep. If money is not a problem and you are looking for a complete mail service for your Apple devices, then Newton is a no brainer. If money is a problem, which is the case with most of us, then you will find many free or cheaper alternatives that will give you a similar experience as Newton. For example, for no charge at all you can use Apple's Mail apps on both Mac and iOS, which does a really good job at basic email.
Download Newton
You can download and try Newton on your Mac, iOS or Android for free. It comes with a 14-day trial after which you have to purchase a license in order to continue using it.
Disclosure: iOSHacker may receive a commission if you purchase products through our affiliate links. For more visit our privacy policy page.