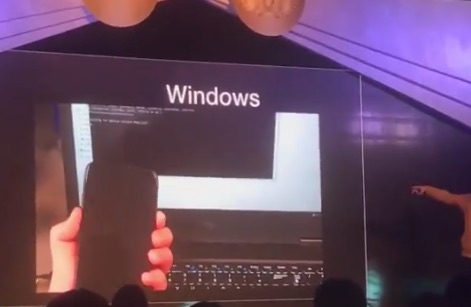 Have you been playing the waiting game in anticipation of checkra1n for Windows release? If so, then your wait could be coming to an end, as checkra1n for Windows might get released sooner than expected. The news comes after team checkra1n has already released their jailbreak tool on Linux platform.
The reason we are saying checkra1n's Windows release is imminent is because of the fact that the unreleased tool was demoed at a recent conference. As you can see in the Twitter video below Windows version of checkra1n has been demonstrated. In the video we can see the iPhone entering Recovery Mode and then DFU mode before starting the jailbreak process.
Checkra1n for Windows first demo!!
Won't be released today pic.twitter.com/MgTA2spWk3

— Raz Mashat (@RazMashat) February 5, 2020
Once checkra1n for Windows has been released publicly it is expected to work in the same way as its Mac and Linux counterparts. The jailbreak process, support for iOS 13.3.1 and limitation to iPhone X or lower are all going to be there.
With Windows release we don't expect for checkra1n to add support for newer iPhones such as iPhone 11 or iPhone XS as it will still be based on the checkm8 exploit. However a separate jailbreak based on Brandon Azad's upcoming exploit could also bring the iOS 13.3 jailbreak to iPhone 11 or older.
Once released checkra1n for Windows will become available for download on checkra1n's official website. We will update you once the tool has become available for download. For now you can dual-boot Linux on your PC in order to jailbreak your devices.