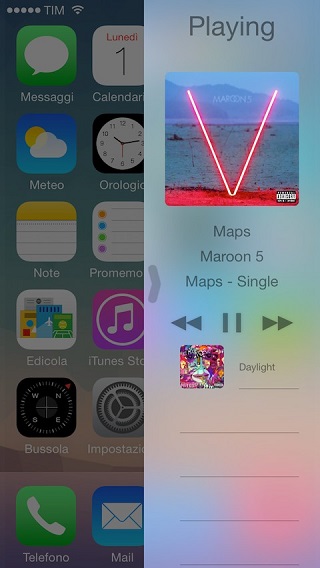 Clex is a new Cydia tweak that makes it easier for jailbreak users to control the Music app on their device. The best thing about Clex is that it can be accessed from anywhere just like the Control Center or the Notification Center by simply swiping from right and left side of the screen. With this tweak you can easily access the Now Playing controls of the app in addition to the full list of songs without even launching the actual Music application.
Clex is divided in two parts, the first can be brought up by swiping from right side of the screen towards the center. This part as seen in the first screenshot above features the contents of the 'Now Playing' screen of the app along with details of the song, cover art and more importantly the music controls. The second part can be accessed by swiping towards center from the left side of the device. This part features a full list of songs that are present on your iOS device. You can select the song you want to play from the list and then continue doing the work you were doing on your iPhone or iPad.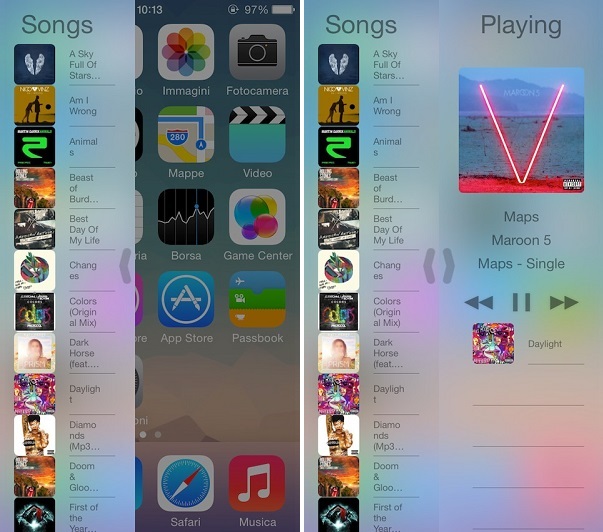 A great feature of this tweak is that you can invoke both left and right side of Clex at once as seen in the third screenshot above. This gives it a app like feel.
You can download Clex tweak from Cydia for $1.99. It supports all iOS devices and is available in the BigBoss repo.