Did you just apply a new passcode on your iPhone, iPad or iPod touch and totally forgot what it was? Don't worry as you can retrieve access to your device by following a few simple steps. This guide also helps those users who got their device disabled by entering the wrong passcode multiple times. Usually iOS devices get disabled when you enter wrong passcode six times in a row. Follow the steps to gain access to your disabled Apple device.
When your device is locked or disabled due to passcode you will get the message on the lockscreen saying 'iPhone is disabled'. In this situation you have three options that includes restoring the device through iTunes, using Find My iPhone service or putting it in recovery mode. In this post we will detail all of the above.
Solving the problem through iTunes Restore

You can gain access to your disabled iPhone, iPad or iPod touch through iTunes. Simply connect your device to iTunes (use the same computer you use to sync your device to so you can also restore the backup). Once connected let iTunes sync your device and create a fresh backup.
After the syncing has been completed hit the 'Restore' button. You can find it on the summary page that can be accessed by clicking on the button located on top right side of your screen.
Your device will now restore. After restoration process has been complete you can install the very last backup on your device from the Set up screen.
That't it! You should now be able to use your device as normal.
Using Find My iPhone

On your computer open icloud.com/#find. Now click on the 'All Devices' button located on the top of your screen.
From the list select the device and simply hit the 'Erase' button. This will remove everything on your device including the passcode you forgot, creating a fresh device.
Afterwards you can restore the latest backup using iTunes or iCloud.
Using Recovery mode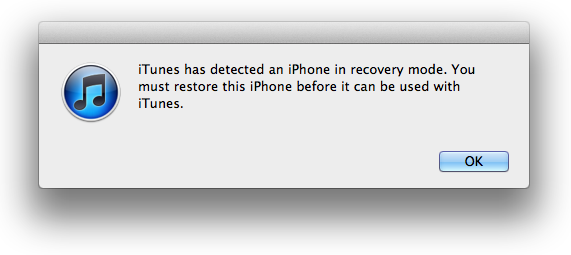 Recovery mode is for those who have never synced their iOS device with iTunes. Please note that it will delete any data you have on your device, so use it as a last resort. Turn off your device and make sure no cables are attached to it.
Press the home button and while holding it connect your device to iTunes using a cable. At this point your device should turn on, if it doesn't then manually turn it on by pressing the power/lock button. (do not release the home button)
Release the home button only when you see the 'Connect to iTunes' screen on your device. This means your device has entered the recovery mode.
Next iTunes will tell you that a device in recovery mode has been detected. Click OK to restore your device and gain access to it.