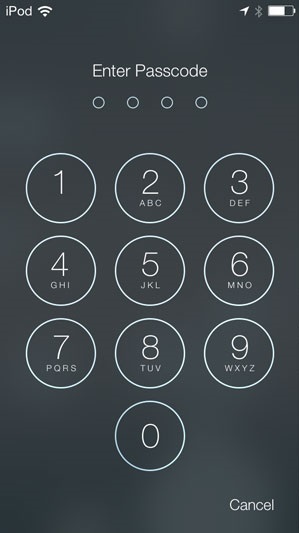 iOS has a passcode security feature that allows users to password protect their iPhone, iPad or iPod touch, so no one could access their device without their permission. While passcode lock is very secure there is one thing about it that can be annoying for the users. iOS only allows users to enter wrong passcode six times in a row, after which the device is disabled for a limited time. Things get worse when someone again enters the wrong passcode at which point the device is fully disabled and can only be made functional with a restore.
No Passcode LockOut tweak from Cydia solves this problem by simply removing the limit for passcode entries. After installing this hack your device will not be disabled no matter how many times someone enters the wrong passcode. While this tweak does not make your device vulnerable in any way it is certainly helpful for those who have nosy friends who always try to guess your passcode to gain access to your device and disable it in the process, or kids who try to unlock your device in your absence.
No Passcode LockOut tweak only works on iOS 7.1.x and supports all iOS devices. After installation you need to enable the tweak from Settings. You can download it for free from Cydia's BigBoss repository.