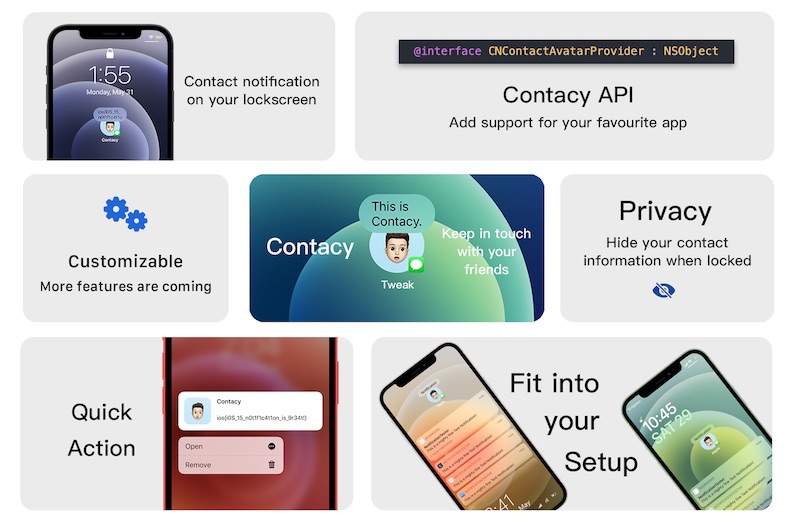 The new Contacy tweak for jailbroken iOS devices makes it easy to stay in touch with friend by displaying your favorite contact's display picture and recent message right on the lockscreen.
Contacy tweak works like iMessage's pinned conversation feature and looks pretty much the same as well. It can show up to 3 messages from the Messages app and they will show up on the lockscreen, right above your lockscreen notifications. An API feature is also available for users who want to integrate Contact with another app such as Instagram or WhatsApp.
By tapping on the Contacy icon for your favorite contact you can quickly access the Messages app conversation screen for that contact, making the process quicker.
The best thing about Contacy is that it takes care of your privacy and hides your contact's information while the device is locked. The information is only revealed when you have successfully unlocked your iPhone with a successful Face ID scan.
Contacy tweak offers quick action menu that lets you quickly access the conversation screen and remove a contact from lockscreen. It is also compatible with third-party lockscreen design tweaks and fits your lockscreen setup without any issues.
You can download Conact tweak from the Packix repo where it is available for $0.99. It is compatible with both iOS 13 and iOS 14.
More jailbreak tweaks: