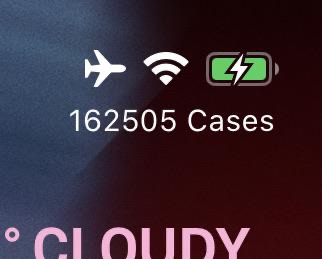 Are you obsessed with total number of Coronavirus cases in your country or around the world and can't get enough of the Coronavirus news? Then try out the newly released CoronaCount tweak for jailbroken devices. This tweak makes it easier for users to follow the total number of cases that have tested positive for the COVID-19 disease.
CoronaCount puts the count for total number of cases on iPhone's status bar, right below the Wi-Fi and battery indicators. The tweak comes with a number of customization options that give users the ability to either put total number of cases, total deaths or number of people who have recovered from the virus.
In addition to this CoronaCount tweak also allows users to either put the count for the whole world in their status bar or enable custom region count. If you opt for adding custom region count in your status bar, then you can also type the name of the country that you want to follow. For example, you can type USA or France and the tweak will display the selected counter for that country.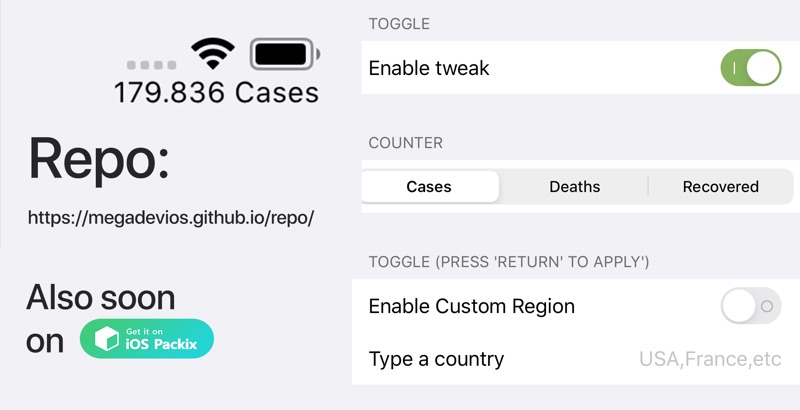 You can download the CoronaCount tweak from Cydia or Sileo from the Packix repo. The tweak is also available from developer's repo (https://megadevios.github.io/repo/). CoronaCount is compatible with iOS 13.