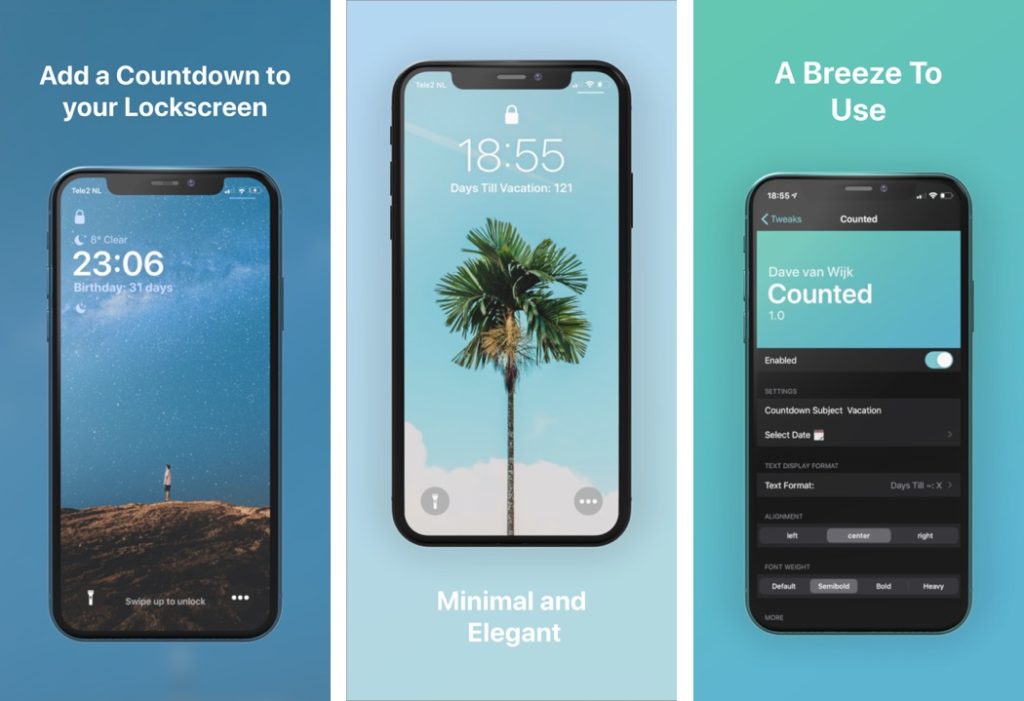 Are you excited for an upcoming event such as your birthday, holiday or perhaps when the lockdown ends, and want to track the number of days remaining in that event? Then countdown tweak is for you.
The newly released Counted tweak adds a simple and minimalistic countdown to the iPhone's lock screen. The countdown replaces the date that appears right below the time. It appears on the screen when user taps on the lock screen clock, and goes away when the clock is tapped again.
With the help of this simple counter you will be able to see the number of dates that are remaining in your event making it easier and fun to track time.
Counted tweak enables users to select a date for the event, which is used to determine the number of remaining days. Users can also specify which event they are setting up the counter for by selecting a Countdown subject. Options includes birthdays, vacations etc.
Users also get the ability to change the way countdown text is displayed and choose if the font should be semibold, bold or heavy. You can select the option that suits your lock screen theme or wallpaper the best.
The tweak also lets you set alignment for the countdown text, which is again useful when you're also using a custom theme on the lock screen.
You can download the Counted tweak from Cydia's Chariz repo where it is available for free. It works with iOS 13.0 or above.