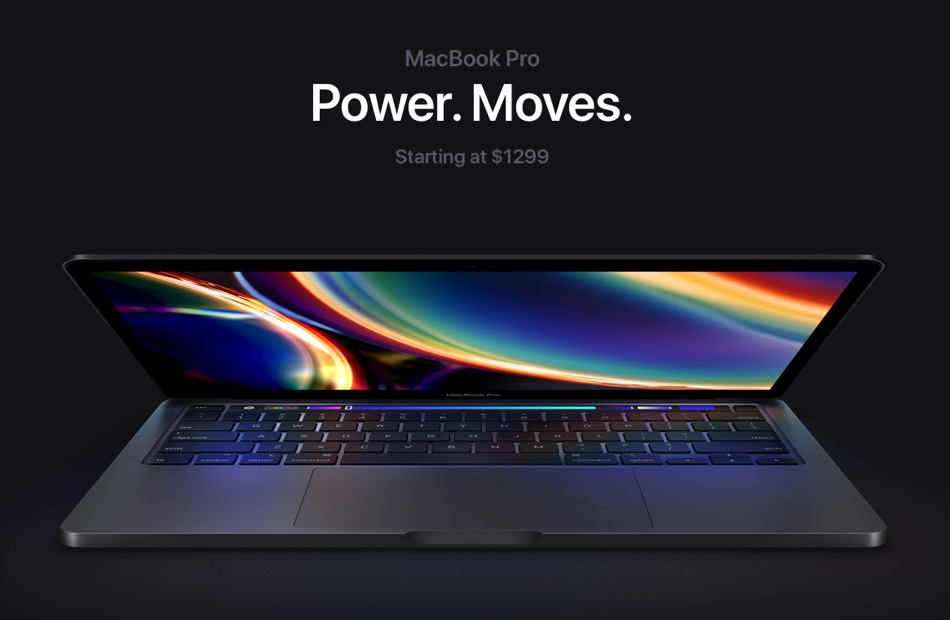 Apple has released the new 13-inch MacBook Pro for 2020 and it is now available on company's website. Contrary to rumors that suggested a 14-inch MacBook Pro release, this release is a refresh that focuses on bringing the new Magic keyboard with scissor key mechanism, performance and specification upgrades.
The new MacBook Pro starts at $1,299 and features 1.4GHz Quad-Core 8th Generation Intel processor, 8GB of RAM, 256GB SSD storage, 13.3-inch Retina Display and more.
The upgraded versions that start at $1,799 get a better 2.0GHz Quad-Core 10th Generation Intel Processor, 16GB RAM and 512GB storage. The higher-end models also get Intel Iris Plus Graphics as opposed to Intel Iris Plus Graphics 645 found in the base spec.
The fact that base models that start at $1,299 and $1,499 still have the 8th generation Intel processors is a major disappointment especially when you consider Apple's own claim that the 10th generation processors found on higher-spec models are 2.8x faster.
To get the latest processors you have to go for either the $1,799 or $1,999 options. RAM on lower end models is also 2133MHz compared to 3733MHz RAM found on higher models.
The most welcomed change in this release across all 13-inch models is the arrival of the new Magic keyboard. With this update Apple has finally killed off its controversial butterfly keyboard. Over the past few months Apple has quickly transitioned all of its MacBooks to the new keyboard starting with 16-inch MacBook Pro and then MacBook Air.
Apart from being more robust compared to the butterfly keyboard, the Magic keyboard keys also offer more key travel, feature a physical Esc key alongside Touch Bar, and have much loved inverted-T shaped arrow keys.
You can learn more about the new 13-inch MacBook Pros on Apple's official website here.