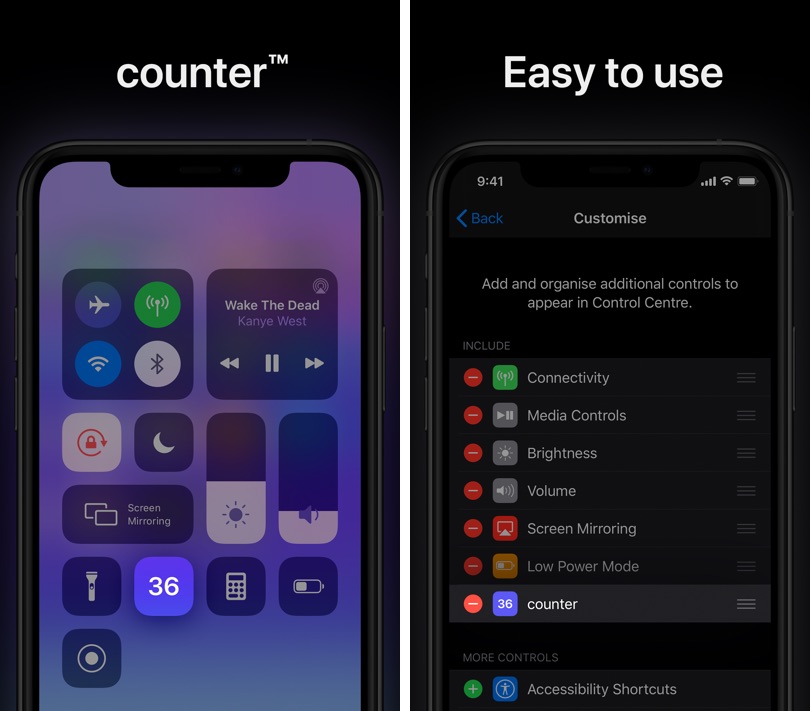 As if we needed more things to worry about the newly released counter tweak lets you know how many times you unlock your device. The iPhone unlock counter is displayed on the Control Center screen module, making it visible even at times when you are not actively looking for it.
counter tweak registers an iPhone unlock every time you go from the lockscreen to the home screen. It does not matter how long you keep using the device. The counter moves to the next number when you lock the device and then unlock it again.
This tweak provides an easy way to track how many times you unlock your device through out the day. It is easy to reset the counter whenever you like. To do so all you have to do is tap on it.
To enable the counter and add it to your device's Control Center simply go to Settings -> Control Center -> Customize and place counter in the 'Include' area.
counter is a positive tweak that can help you in cutting down your iPhone use. If you have a problem and can't stop unlocking your iPhone even when there's no notification, then keeping track of how many times you're doing it can actually play a positive role in reducing unnecessary unlocks.
Once you have identified that you have a problem, you can then use built-in iPhone tools like Screen Time to cut down your use even further.
counter is open source and available as a free download through developer's repo (https://repo.conorthedev.me). You can use this tweak on any device that is running iOS 11 all the way up to iOS 13.5.