If you have been looking for an easy way to customize the look of the notification banners then we have got two perfect Cydia tweaks for you. The new ColorBanners and DathBanners Pro allow users to change the gradients of notifications on the lockscreen, notification center and the banners alerts. In addition to changing colors they also give users powers to change other aspects of the notifications and disable elements that they don't like. Read on to learn what these hacks do and how you can download them on your jailbroken devices.
ColorBanners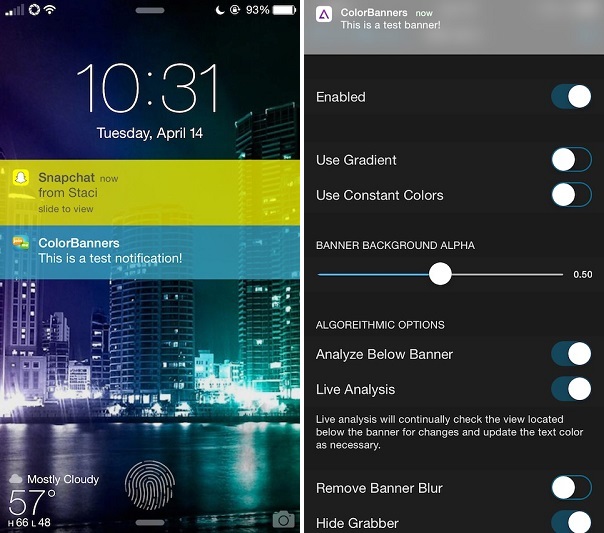 You can use the ColorBanners to change the colors of lockscreen and banner alerts. It not only allows you to select custom colors for the notifications but you can also set the tweak to change the colors of the alerts according to their related app's icon. To make sure the text is always readable the tweak automatically changes the color of the text to either white or grey. In addition to that you can also remove the banner blur and hide grabber. ColorBanners tweak is available in Cydia for $0.99.
DathBanners Pro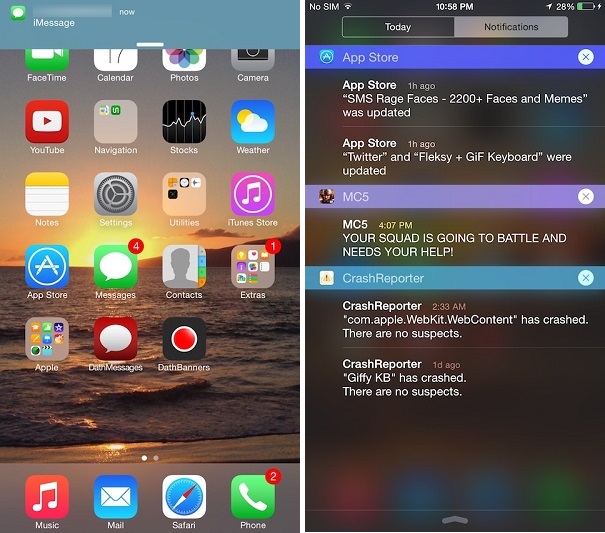 DathBanners Pro is the more advanced version of DathBanners Lite tweak. It has customization features like unicorn effect that shows different colors for banners to create a unique look, Auto Color option for banners based on app's icon, user-selected colors, ability to change the text colors, Notification Center effects and more. The alert sound feature lets users customize a reply that will be spoken when an alert arrives. You can download DathBanners Pro for $1.99 from Cydia.