After our iOS 8 coverage we are now back to our routine jailbreak coverage and to do that we have complied a list of some of the nicest tweaks released recently. Today's roundup feature MusicCount, MinimalCamera, URL Open Menu, Battery Percentage Enabler and iPad Battery. And the best part of today's roundup is that all these five tweaks are available for free at Cydia.
MusicCount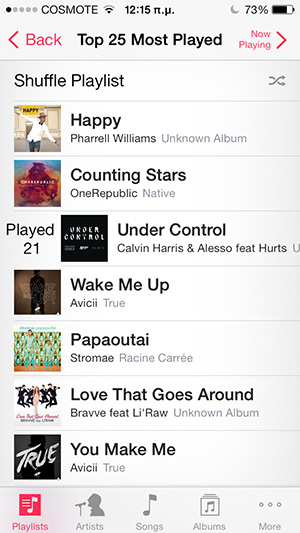 This little tweak adds counter to every song in your Music app library, which is similar to what iTunes already does. To check how many times a song has been played simply swipe right on that song and it will show you the counter. MusicCount is available for free.
MinimalCamera
Hate all the distractions in the Camera app? If yes then this tweak is going to make your life easier. MinimalCamera adds the ability to hide all the buttons/controls in the camera app giving you the clear view of the scene you want to capture. After installing the tweak tap and hold on the screen to show/hide the controls. When controls are hidden you can take pictures by a single tap on the screen. Same goes for video and other modes. You can download MinimalCamera for free.
URL Open Menu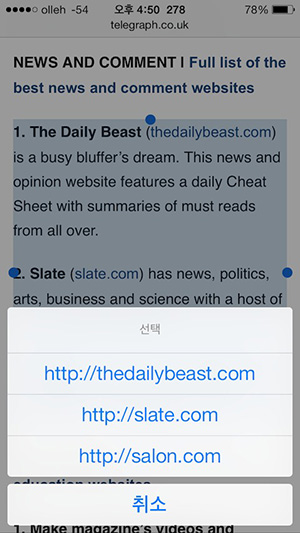 This tweak improves the way you deal with links in Safari for iOS. It allows users to open any link within a selected text. For example a selected paragraph has three links within it. You'll get an 'Open' action in the action menu that pop ups after selecting the text. Tapping the 'Open' will give you options to open all the three links easily. URL Open Menu is also free.
Battery Percentage Enabler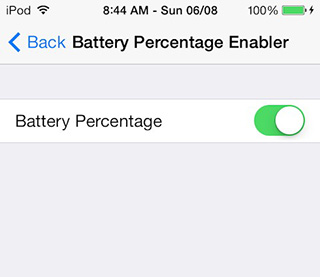 As the name suggests this tweak enables battery percentage on iPod touch 5th generation. In case you are wondering this option is already available on iPhone and iPad whereas now it is also available for iPod touch users running iOS 7 thanks for this hack. So this is a useful tweak for iPod owners.
iPad Battery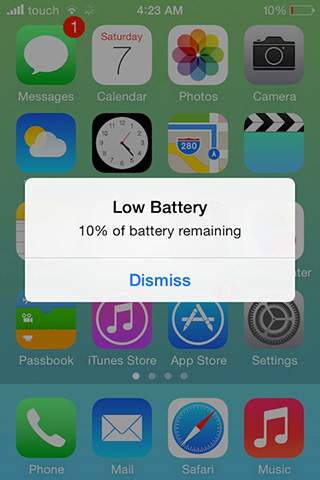 Every time your's iPhone or iPod touch's battery goes below 20 percent it start showing you the 'low battery' warnings. However this is not the case with iPad, which only warns you when your battery goes 10 percent and below. So if those early warnings annoy you then iPad Battery tweak is going to fix your annoyances. It brings the same iPad style warnings to your iPhone and iPod touch and warns you only when battery goes below 10 percent. iPad Battery is available for free in Cydia.