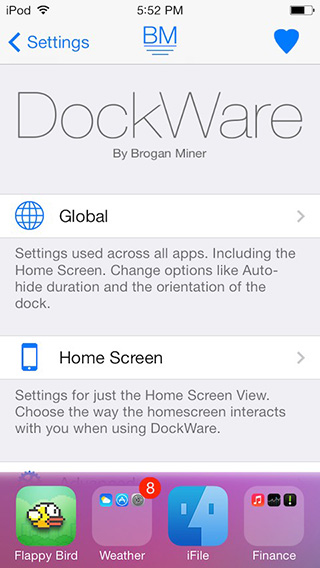 Dock is the place where we keep all our favourite apps to quickly access them at the time of need. But iOS limits the dock availability to springboard of your device. This limited access almost kills the real purpose of Dock. However this is not the case with the dock in OS X , which makes it more powerful as you can quickly access all your apps from anywhere you want. OS X's dock not only works from Desktop but it is accessible even when the apps are running.
Thanks to the jailbreak community you can now unlock the full potential of dock by the newly released jailbreak tweak called DockWare. This useful tweak brings the same OS X like abilities to the dock in iOS allowing you to access the dock from within any app by a simple gesture. You can assign the gesture of your choice using the Activator app.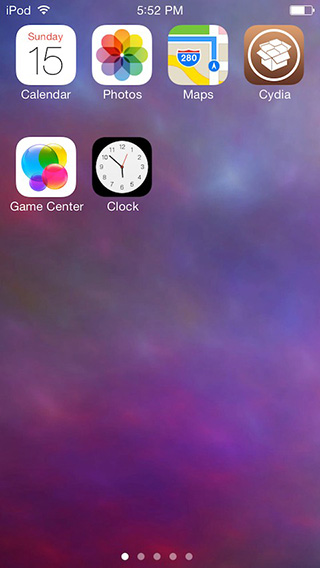 Besides this you can also hide dock from the home screen as shown in the screenshot and access it using an assigned gesture. Other useful features include auto hide timer to automatically hide dock when you don't need it. Now what if you don't need it any game or app? You can simply enable/disable the tweak to work in select apps.
You can get DockWare for $1.99 from Cydia. It requires iOS 7 and is compatible with iPhone and iPod touch. You can configure the tweak from the Settings app of your iOS device.