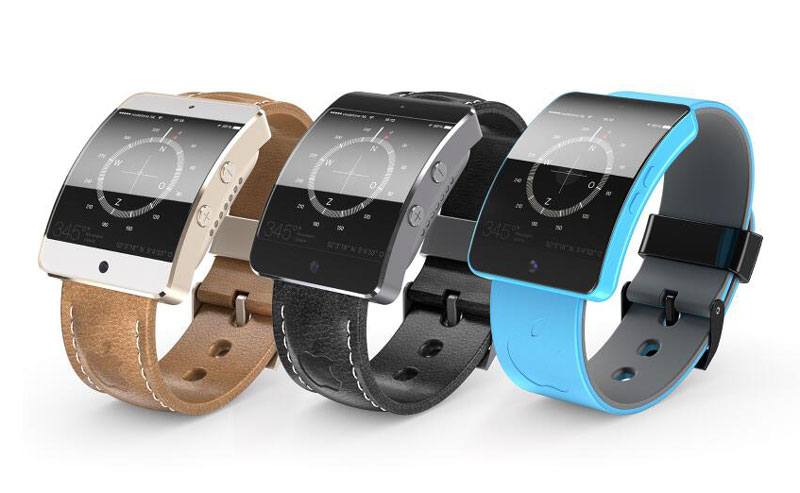 Although we have been hearing rumors about iWatch from quite sometime now it seems like 2014 is the year in which we will finally see the actual release of this highly anticipated product. Now Reuters has come up with a fresh report claiming that Apple has finalized plans of releasing a smartwatch in the month of October while this new Apple product will go in mass production in July.
The supposed iWatch will be produced by a Taiwanese company called Quanta Computer Inc. The report goes further than just mentioning the production dates by adding the screen size of the product. According to the report iWatch will feature a 2.5-inch diagonal display with a design that will be 'slightly rectangular'. Furthermore Reuters' report says that the device will be 'protrude slightly from the band', which will give it an arched shape. Another interesting bit in the article was that it will feature wireless charging capabilities. The report says that iWatch will have a touch interface, which hardly comes as a surprise to anyone.
Talking about Apple's plans about this new niche product Reuters' source said that the company hopes to ship around 50 million units within the first year of iWatch's release.
The report mentions three different companies that will play important roles in iWatch's production. One is Quanta i.e said to be the main manufacturer, LG Display Co Ltd, which will supply screen for the product. And finally a Singapore-based company called Heptagon that will provide imaging and other sensors for the production.
Disclosure: iOSHacker may receive a commission if you purchase products through our affiliate links. For more visit our privacy policy page.