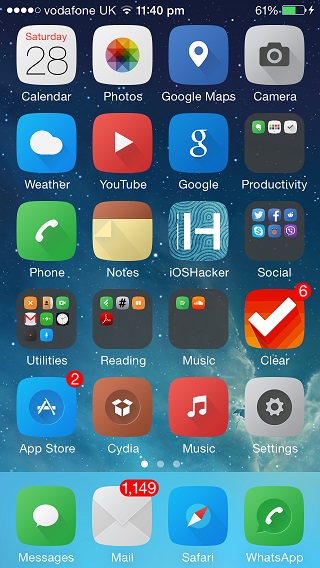 With its radical design iOS 7 brought a complete new look to folders. Now the folders on all iOS devices feature a whitish background, however if you have grown bored of this look then you should try the DarkFolders7 tweak from Cydia. This simple tweak turns the background into dark, which greatly changes the overall look of the homescreen. This tweak darkens the folder background for both folder icon and folder itself. In the preferences section DarkFolders7 allows users to turn the dark mode off for icon or background, according to their liking. This helps users in personalizing the look of folders.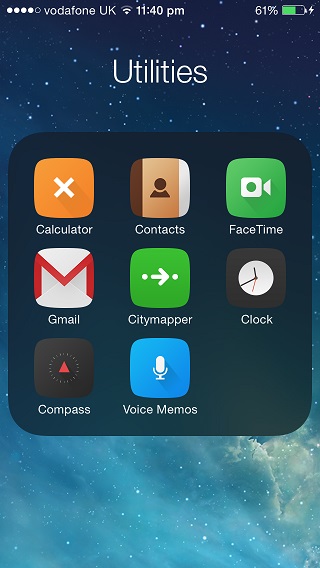 The dark mode for folders looks surprisingly good and suits nicely with certain wallpapers and Cydia themes. Also, if you are a big fan of the 'dark mode' and would like to darken other sections of iOS as well then do check out the Eclipse tweak, which brings universal dark mode to iOS 7.
DarkFolders7 tweak is available in Cydia for free and supports all devices.
P.S The theme seen in the screenshots above is Zanilla. It is available for free.