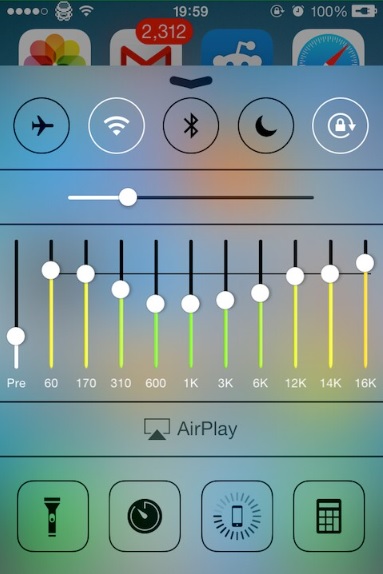 iTunes features a great equalizer that you can use to adjust sound on your computer. iOS has predefined EQ settings however it lacks this the powerful functionality limiting what users can do with sound on their iPhone or iPad. A new tweak called EqualizerEverywhere solves this problem by adding a full featured Equalizer to iOS, which can be accessed from Control Center or Settings app. The best thing about this tweak is that it applies changes to all sections of iOS and not just Music app, so your equalizer settings will work on all third party music apps downloaded from App Store including Spotify, Youtube, Rdio and more.
Changes made through equalizer will even affect the sound of your phone calls, ringtones etc. From the Control Center you can access the equalizer by swiping left on the Music controls. From there you can also tap on 'Presets' to access the predefined equalizer settings that include Soft, Pop, Techno and more.
EqualizerEverywhere features 10 bands, preamp and presets complete with a simple and easy to use user-interface. It also has support for other jailbreak tweaks that includes Auxo 2, CCLoader and InsomiaScreenX.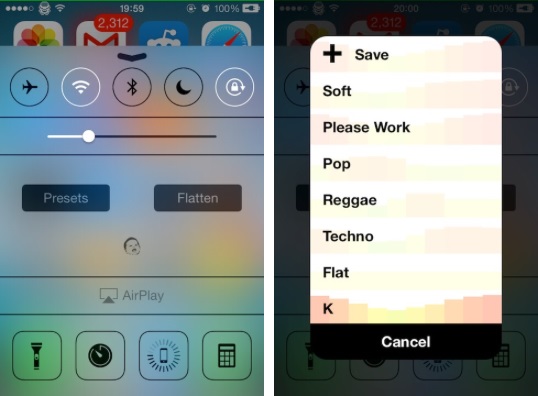 The tweak comes with a disclaimer that the developer is not responsible if you damage your device's speaker with this tweak. Considering that is a possibility, you should take care while using this tweak to avoid an undesirable situation.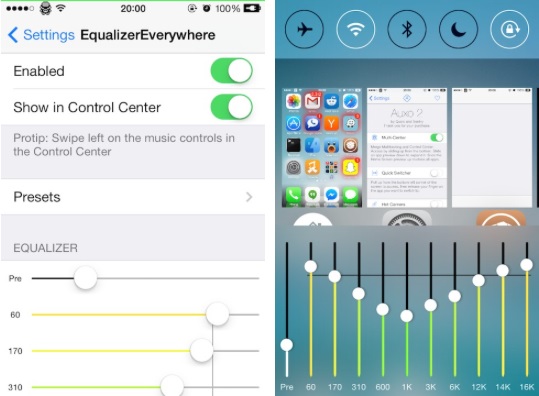 You can download EqualizerEverywhere tweak from Cydia's BigBoss repo for $3. It supports all versions of iOS 7.