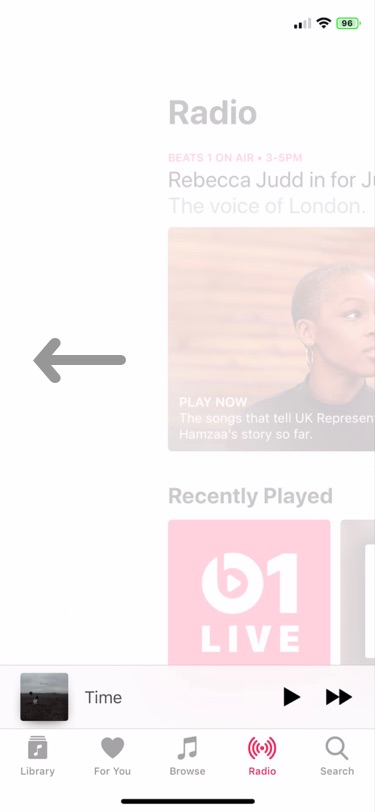 Swipe gestures are fun because they make it a lot easier for users to go from one part of the app to another. One of my favorite features introduced with iPhone X was the ability to switch between apps by swiping your finger on the home bar. Now imagine having a similar feature but for switching between an app's tabs.
If you also like swipe gestures and cannot have enough of them on your iOS device, then FluidTabs is a tweak that you need to check out right now. This awesome tweak for jailbroken iPhones and iPads makes it easier for users to switch between current application's tabs by swiping on the screen. You can swipe left to go to the previous tab while a right swipe will take you to the next page.
A tweak like this can be very useful in apps like App Store, Music, Clock etc. In addition to stock applications, you will also be able to navigate around most third-party apps that use native tabs with this tweak. While FluidTabs should work with most third-party apps, some apps that includes Twitter, Instagram and YouTube won't work with it as they use custom tab bars.
FluidTabs is a free and open source tweak, which you can download from the Packix repository for free. It is compatible with iOS 7, 8, 9, 10, 11 and iOS 12.
FluidTabs – swipe between tabs – released on Packix. #Safari #tweak pic.twitter.com/Psz8I2PEcc

— Yalu Jailbreak (@Yalujb) August 13, 2019