If you have updated your iPhone or iPad to iOS 13 or iPadOS 13, then you might have noticed the quick action menus that appear when you long press on any app's home screen icon. These quick action menus were previously only limited to 3D Touch devices, however with iOS 13 Apple has brought them to all devices.
While the addition of these icon menus is great, this change has left many users confused as they cannot figure out how to delete apps in iOS 13. In iOS 12 or earlier you could simply long press on an app icon to enter the 'wiggle' mode, after which you could tap on the 'x' button to remove an app from your device. However on iOS 13 or later long pressing the icon reveals the new icon menus.
Good news is there's no need to worry as Apple has not taken away the ability to delete stock and third-party apps in iOS 13. In fact the functionality remains pretty much the same except some minor changes. In this quick tutorial we will show you how you can delete apps in iOS 13 or iPadOS 13 right from the home screen. You will also learn about a new way of deleting apps later in the article.
How to Delete Apps in iOS 13 or iPadOS 13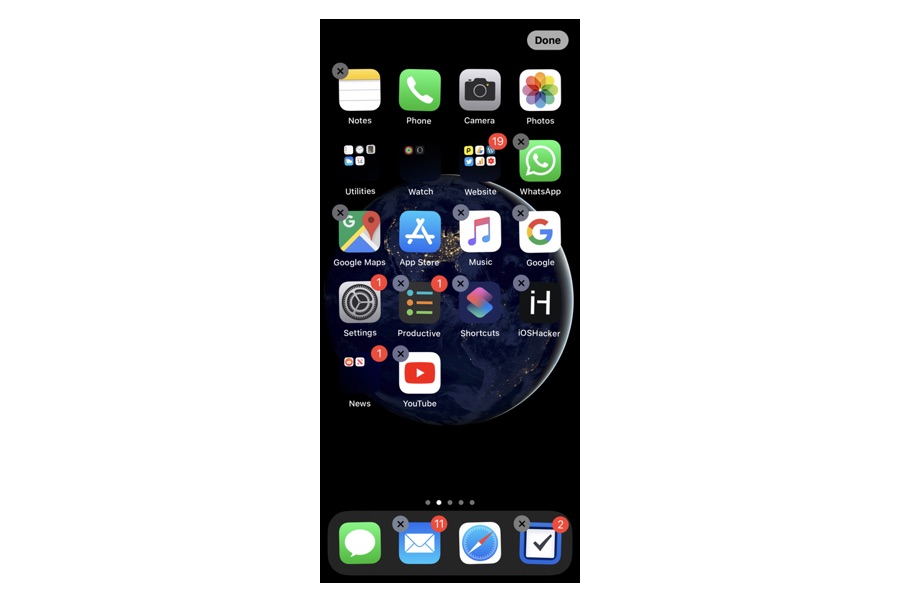 Now to delete an app in iOS 13 or iPadOS 13 you have to long press on the app icon for a little longer than before. As you put your finger on an app's icon, at first you will see the quick action menu for that app, however do not remove your finger from the icon just yet and keep it pressed on the icon.
As you continue to press on the icon your iPhone or iPad will enter the wiggle mode, enabling you to access the familiar looking 'x' button to remove the app. At this point simply tap on the 'x' button to delete apps in iOS 13.
Many users thought Apple has removed the wiggle mode or the ability to delete apps with long press of icon, which is simply not the case.
Another way of deleting apps in iOS 13
With iOS 13 and iPadOS 13, Apple has also added another way of deleting apps from an iPhone or iPad. This new way actually makes the life of iOS users easier by allowing them to delete apps right from the Updates screen. You can use this method of deleting apps in iOS 13 by following the simply steps below.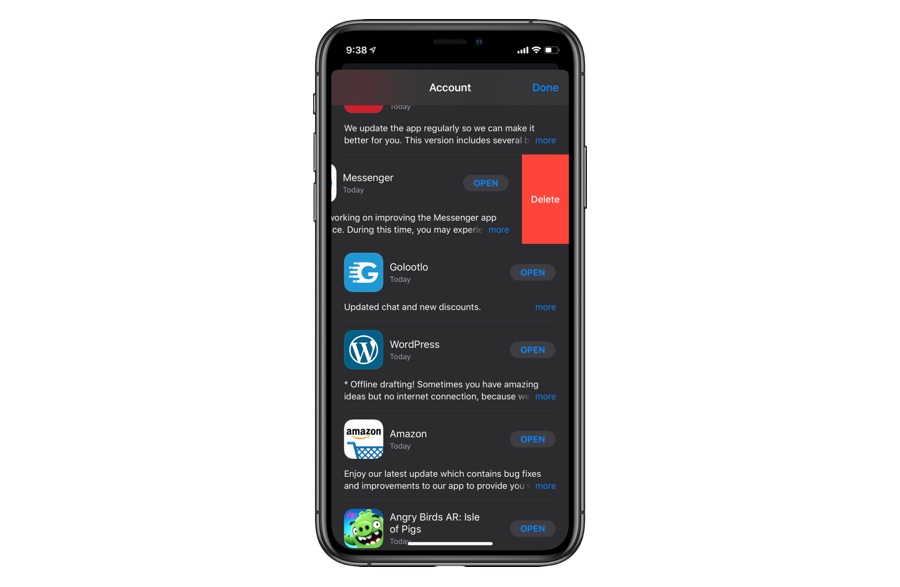 Open App Store and tap on your profile photo.
Now scroll down and access the list of apps that have pending updates or those that were recently updated.
Find the app that you want to delete from your device and swipe left on it to reveal the Delete button.
Tap on the Delete button and confirm to remove the app from your device.
Disclosure: iOSHacker may receive a commission if you purchase products through our affiliate links. For more visit our privacy policy page.