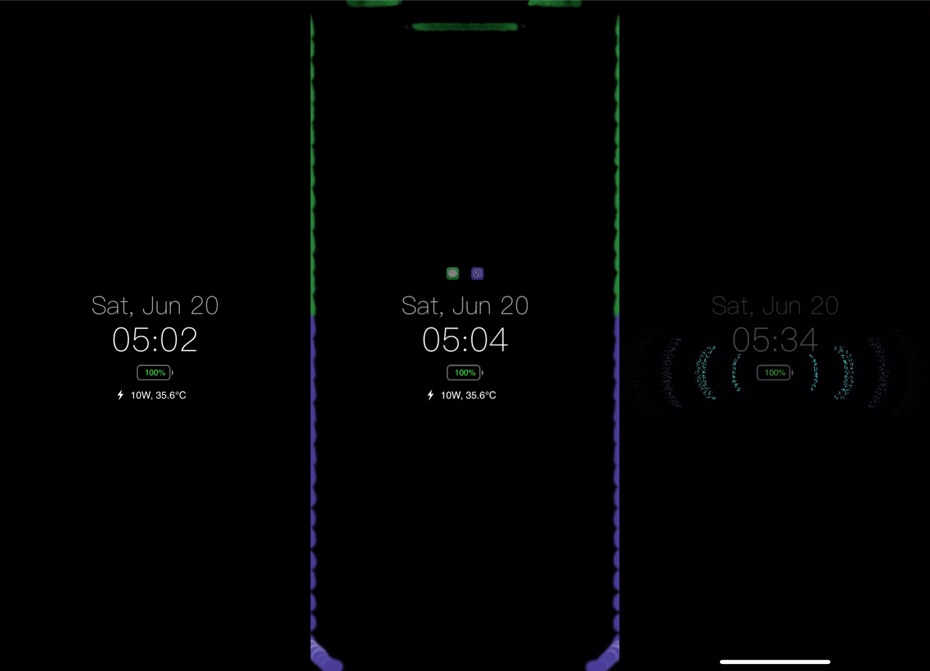 We have reported about numerous always-on display tweaks for iPhones. Today joining the always on tweak army is Glow tweak from developer Elias Limneos.
Glow tweak brings always-on display feature to all iPhones and iPads. The tweak not only makes iPhone's lockscreen look more fun, but it also makes it more useful by displaying useful information in widgets for Time, Date, Battery and more.
With this tweak you can get a glow effect on your off screen whenever new notifications come in. The glow effect will let you know when a new message has arrived even if your device is placed away from you and on silent mode.
You can also add cool effects to the lock screen while the device is charging. You're able to set different effects for wired and wireless charging modes.
As we said earlier you can use Glow to add useful information to the lockscreen. This includes time and date, battery charge information, battery capacity, small icons belonging to apps that have pending notifications and more. Developer has also promised to add more widgets in the future updates. This would include widgets for Weather, Heart Rate among others.
Glow tweak is highly customizable as from settings you can choose which information you want to show or hide from the always on display. In addition to this you can personalize it with your favorite colors, preferred brightness, change time for glow effect and change font.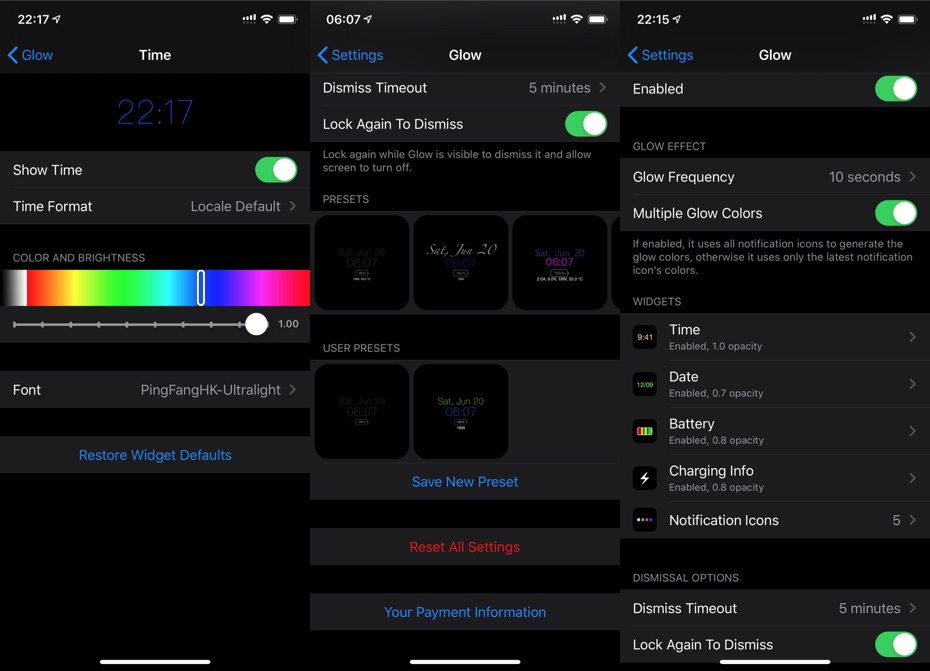 Perhaps the best feature of this tweak is that it lets you create and save multiple presets. So if you like to switch between multiple looks you can save all of them and switch between them with ease. Glow comes with a number of developer made presets and also allows users to create their own.
For those of you who are worried about excessive battery consumption, don't as Glow has got your covered. It maintains the battery of the device by disabling the Glow effect after a specified idle time.
You can download the Glow tweak from developer's private repo (https://limneos.net/repo). The tweak costs $2.79 and works with all iOS versions between iOS 12 to iOS 13.
It also works with all models of iPhones and iPads, and you are not required to have an OLED iPhone to use this tweak. However results will be better on an OLED display.
Other Always-on Display tweaks you should check out: