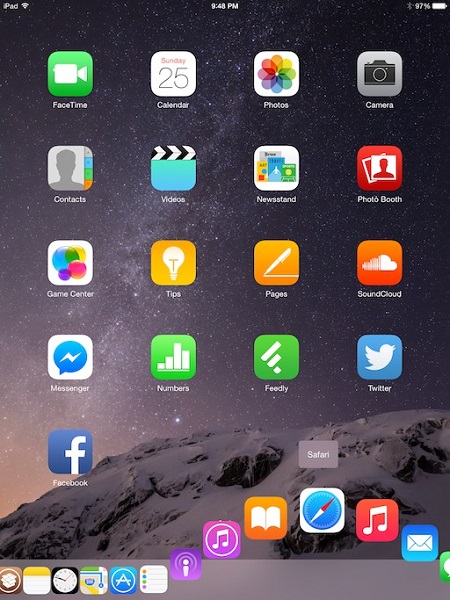 Ever since the release of first jailbreak, Cydia developers have been trying to add the OS X style dock to iOS. In the past we have seen many releases that come very close to bringing the iconic dock experience of the Mac to iPhones and iPads. The new Harbor tweak also comes pretty close as it tries to emulate the full functionality of OS X Yosemite's dock on iOS devices. The result is a beautiful looking dock that not only looks good but works surprisingly well too complete with features like unlimited icon support, bouncy notification alerts, magnify effect for icons and landscape support.
When you have placed too many icons in the dock their size becomes small as well, making it harder for users to launch the apps. This problem is solved by adding a zoom effect to the icons that is similar to the magnify effect found on the Mac. Also similar to Mac whenever new notifications arrive for any app the its icon starts bouncing to grab attention of the user. This even works when the dock is not visible such as when you are using some application.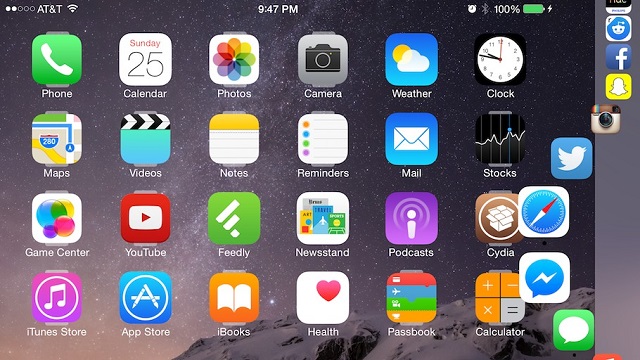 Harbor also tells if the app is running in the background or not using an indicator. From tweak's preference page you can configure animation duration, dock's margin, height and width of the wave, change bounce options and more.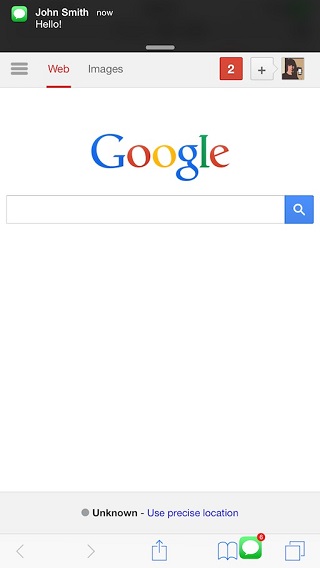 Harbor tweak is available in Cydia for $2.99. It works on all iOS 8 powered devices including iPhone, iPad and iPod touch.